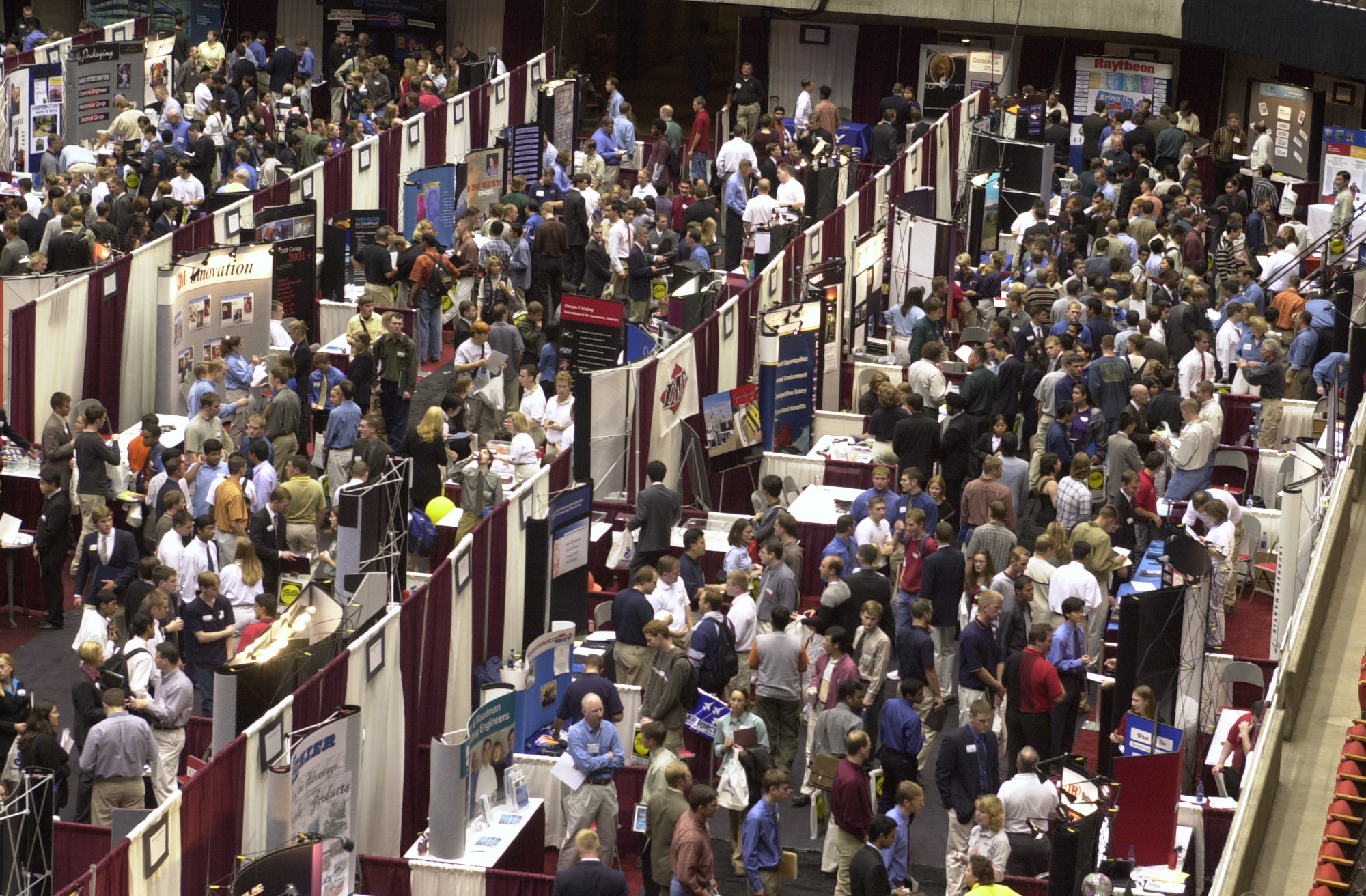 Iowa State arguably has one of the largest career fairs in the nation. Companies from Cargill to Von Maur will be here for the big day in Hilton Coliseum. This is big for recruiters and for us as Iowa State students. With over 200 companies coming to recruit some of the best, how does one even start to stand out? Here are FIVE tips that will help you standout at the career fair!
1. RESEARCH THE COMPANIES.
I can't tell you how many crucial this is to an employer. They want to know that you are interested in them because they will show interest back. This can be everything from a position you are interested in to the company culture and those Q2 earnings that just did well on.
2. BE YOURSELF.
This is so important in the fact that they want to know you are human and interested, rather than someone they find out you're not. They want to see that you are able to be your authentic self and that you are optimistic as they are about their company.
3. Have an UPDATED resume.
Please, please, please, don't walk into that career fair as a junior with things still on there from high school. There are 800+ clubs on campus and jobs around Ames that you should have SOMETHING other than high school experience on there. This is real world stuff, folks.
4. Dress for success.
Professional and Confident are my two favorite words for thinking about dressing for a career fair. In the past, I've worn dress pants, a nice blouse, and a blazer that is my favorite. But honestly, I feel more confident in a (professional) dress and blazer. So if you like slacks and a nice top, wear it. If you want to wear a skirt (that is around your knees ladies) then do it. Men, if you have a favorite- colored button up that looks professional, but makes you feel confident- by all means, WEAR IT! Just remember the two HAVE to go together, if one is compromised then it will either make you feel unconfident or it will not be professional looking.
5. Always leave them excited about you.
When you leave after talking to an employer, always say thank you, ask for a business card, and say something nice after such as I can't wait to hear back from you. THEN E-MAIL THEM with a nice thank you and what you talked about that was positive. It takes literally an HOUR after you get home to do this. Gather your thoughts and leave them a nice E-mail. This expresses your interest and your excitement. They'll be excited too.
I know the career fair can be kind of scary and you will be talking to some companies that are doing some big things in business. Do not be afraid. Drive that confidence up and be yourself.
---
---
Related Articles