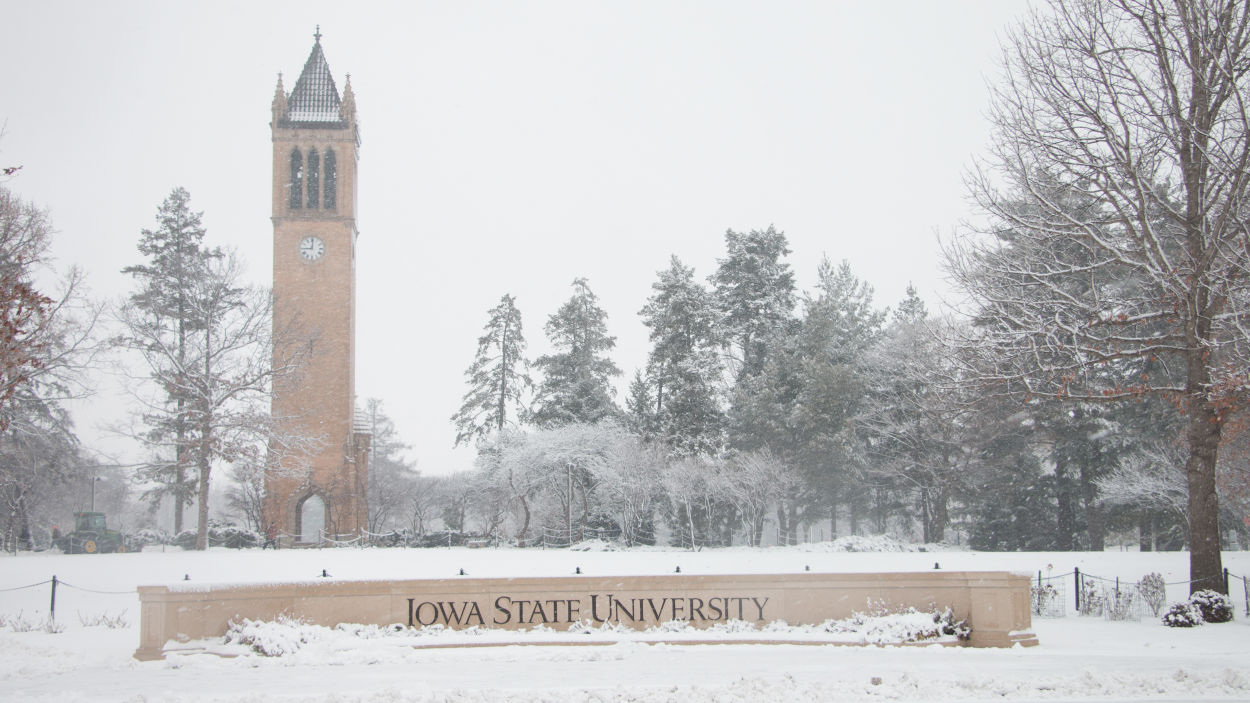 If you are looking to stay warm during this very, very, VERY cold winter in Ames. Then you've come to the right place. All of the ideas listed below will get you out of your apartment or dorm and will give you a chance to experience all Iowa State AND Ames have to offer.
1. Craft at the Memorial Union
Monday through Friday you can make different crafts. Pottery, painting, art classes- there is so much to do. Most of them are free and this is a great way to get your creative juices flowing to help with your studies as well. Check out their website here!
2. Cook with some friends!
You can take a bus to Hyvee or Aldi and make some semi-gourmet food if your dorm provides a kitchenette. You can make Thanksgiving dinner, egg muffins, cookies, all the goodies. On Pinterest, you'll find tons of recipes anywhere from healthy and gourmet to super greasy alternatives. Pinterest is the ultimate search engine, so go for what is making you and your friends hungry.
3. Go to the Art Museum's on Campus
Here's the link to all of the events and places to go visit art that is indoors on campus! The ones at Morrill Hall offer art and fashion displays. Places like the Farmhouse Museum offer a piece of Iowa State's rich culture, which if you haven't figured out yet, traditions is our thang.
4. Check out Live Concerts through SUB (Student Union Board)
The M-Shop, and Great Hall usually have concerts or comedy during the winter where you can get dressed up and go to something live on the weekends or during the week. This is great for you music junkies. Also, heard Fetty Wap is coming in the spring, so you know SUB brings some great acts from music to comedy. Highly recommend checking out their website.
5. Main Street Museums and Galleries
There are quite a few museums and art galleries in downtown Ames if you are looking to get out of the house. Most of them are low cost as well. You can take Red East to get there! Lots of photo galleries and history museums because Ames is also filled with MANY rich traditions.
6. Welch Ave Coffee Shops
Ok, Arcadia and Stomping Grounds have stolen my heart. They are wonderful places to eat and drink coffee or tea! All of us college students need it bad anyway so why not take a friend and get out of the house or dorm?
7. Catch The Cyclone Cinema
HONESTLY, the Cyclone Cinema ALWAYS has great movies playing. They are located in Carver and you can buy really inexpensive snacks too, or bring your own… you know. Some movies that are playing soon are Star Wars 8, Jumanji, and The Greatest Showman… doesn't this give you ample excitement?!
8. Go to eat on Welch and Lincoln Way
Taste Place, Fuzzy's, Jeff's, Fight Burrito, Pizza Pit. All great traditions at Iowa State. You should at least eat at each place once before you graduate. These particular places are a great alternative for a Friday night away from the dining centers. Also, all of these places have either become traditions at Iowa State or are great social hangouts for friends eating dinner.
9. Take a Fitness Class
Recreation services are constantly mixing up their fitness classes and there are your bases of classes and then they add in fun classes every semester. They have a spin class now on Monday's to watch the Bachelor. What a great way to workout and go googly-eyed over Arie this season. Barre is a hot commodity and so is sunrise yoga. They have tons of other options as well to get in your sweat. #releaseendorphins
10. Have a Dorm Floor Movie Night
And finally, for when it's too cold to step foot outside. Have a movie night! This was a great way to relieve stress freshmen year. It is a great way to get away from the school grind. Most dorms have a projector in a common area. Also get that pizza and popcorn ready. Plus, social life- check!
Hopefully, your semester is going well, but if you hate this weather, then hopefully this gives you some motivation to get out there and not freeze completely. Seek out the fun in your life and you'll make the most of your adventure here at Iowa State.
---
---
Related Articles