Back to Irvine Valley College Blogs
Top 10 Living Options at Irvine Valley College
Irvine Valley College offers both day and night classes, that you can take on campus or online. While
Irvine Valley College
 does not offer on-campus housing, there are a number of off-campus apartment options for students close to campus.
1. Westpark Village Apartments (1.5 miles from IVC)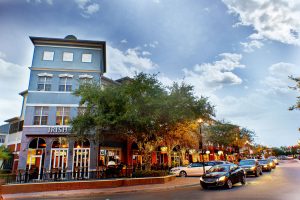 Address: 
9902 Brompton Dr, Tampa, FL 33626
The Village of Westpark contains a network of roads connecting neighborhoods filled with beautiful apartments, parks, shops, restaurants, and a recreation center. The convenient village of Westpark is only minutes away from campus, making it a great choice for students looking for an active and entertaining place to reside.
2. Woodbridge Willows (2 miles from IVC)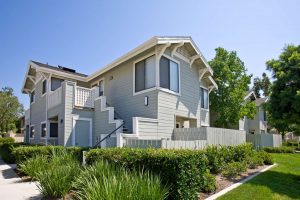 Adress: 344 Knollglen, Irvine, CA 92614 Woodbridge Willows Apartment Homes are located minutes from campus, a perfect option for students living by themselves, or for families seeking that "cape-cod" feel. This community is located by the lake, consisting of hiking trails and grassy courtyards.
3. Ambrose Community (5 miles from IVC)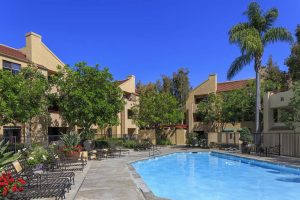 Address: 1100 Stanford, Irvine, CA 92612 Situated in front of William R. Mason Regional Park, the high end Ambrose community comes equipped with a laundry facility and private garages for their residents. Shopping and dining are located just minutes away, or there's also an outdoor fire pit right outside for those nights you and your friends want to hang out by the pool.
4. Cross Creek Apartments (2 miles from IVC)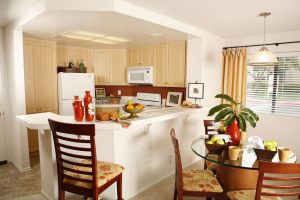 Address: 5051 Alton Pkwy, Irvine, CA 92604 At Cross Creek's corner location, privacy is a huge selling factor among vaulted ceilings and extra storage space. This community is situated along winding trails and a huge park, great for the students who love being outdoors.
5. Woodbridge Pines (2 miles from IVC)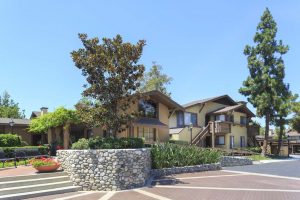 Address: 115 Pinestone, Irvine, CA 92604 Woodbridge Pines is an Alpine-styled community encompassed in the shade of matured pine trees. Membership of this community includes access to lakes, playgrounds, a number of pools, and much more.
6. Harvard and Cornell Court (5 miles from IVC)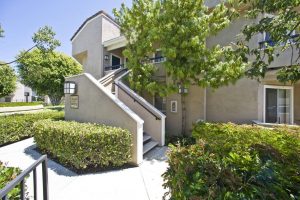 Address: 1100 Stanford, Irvine, CA 92612 With these townhouses, you have the option of choosing from a one, two, or three bedroom floor plan that includes a kitchen equipped with all major kitchen appliances. This resort style community is also just minutes away from the town's shopping, dining, and entertainment so you'll never have to worry about having nothing to do.
7. Cedar Creek Apartments (2 miles from IVC)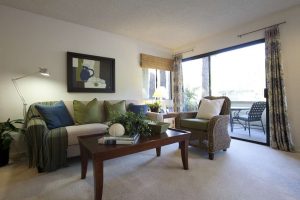 Address: 5051 Alton Pkwy, Irvine, CA 92604 Some of the advantages of living in a Cedar Creek apartment are its spacious corner units that are filled with natural light during the day time. These apartments come with large patios or balconies, as well as a community pool where you can host barbecues with friends.
8. Woodbridge Villas (2 miles from IVC)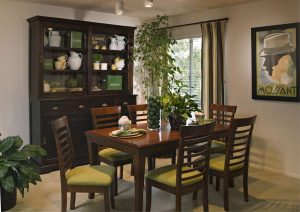 Address: 10 Thunder Run #30, Irvine, CA 92614 Apartment homes at Woodbridge Villas are located lakeside, and right across the street from Meadow Park Elementary school - a perfect option for the parent looking to further their education. Each home has a garden entryway leading to sunlit living spaces, and if that inspires you to head outside, the local park is known for holding outdoor concerts.
9. Dartmouth Court (5 miles from IVC)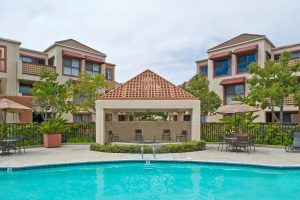 Address: 1100 Stanford, Irvine, CA 92612 Located right next to all the entertainment of University Center, Dartmouth Court consists of large apartment homes with private patios and walk-in closets. Residents have full access to pools, fitness, clubhouses and much more.
10. Stanford Court (5 miles from IVC)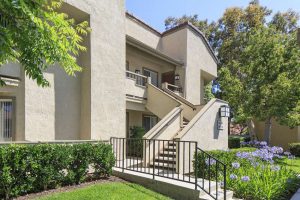 Address: 1100 Stanford, Irvine, CA 92612 The housing options at Stanford Court are perfect for the active student. Only a short walk from the popular hot spots of University Center, Stanford Court includes a clubhouse and project room filled with PC labs that stay open late during finals.
Here's Your Move-In Day Packing List at Irvine Valley College
1. Room Basics

-  Wastebasket - Closet organizer - Comforter and an extra pair of sheets/pillow cases - Shoe rack - Desk lamp - Full length mirror - Toiletries
2. Food and Snacks
- Your favorite snacks - Canned goods - Blender - Coffee pot and filters (if not included) - Water pitcher - Utensils - Cups, plates, bowls - Microwave (if not included)
3. Tech and Entertainment
- Cell phone charger - Headphones/earphones - Laptop - Alarm clock - Speakers - HDMI cable
4. School Supplies
- Pens, pencils, highlighters - Flash drive - Scotch tape - Hot glue gun - Sticky notes - Index Cards - Dry erase board
5. Cleaning Up and Organization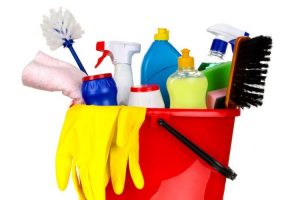 - Paper towels - Windex - Vacuum - Lysol - Disinfecting wipes - Laundry supplies (basket, detergent, fabric softener) - Sponges and dish soap - Plastic bins
6. Campus Gear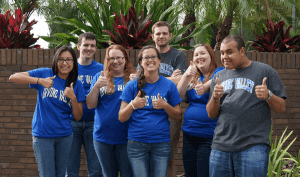 - Backpack - Sneakers - Water bottle - Sweatshirts - Sunglasses
7. Items you should ask about first before bringing

- Wall decor - An iron - Heat lamps - Pets - Furniture Packing for college? Read on here on how to start packing and shop judiciously:
Shopping & Packing List for College Dorm here.
You can also download the list below:

---
Suggested Articles in Irvine Valley College