Back to Irvine Valley College Blogs
Top 10 Buildings You Need to Know at Irvine Valley College
Irvine Valley College is a community college in Irvine, California.  The cost of in-state tuition is around $1,100. The total enrolment of the school for undergrad is around 12,000 students. Here are 10 different buildings you need to know about at Irvine Valley College.
1. Life Fitness Center
The Life Fitness Center is where you will find the school of Kinesiology, health, and athletics. The fitness center is where classrooms and the gym workout area is found. It makes for an ideal central location for students to get health tips as well as a place to get volunteer/intern hours.
2. Chris LC Lee Authorized Testing Center
The testing center is made for students to take tests in a quiet area when they either miss a class or are in need of standardized tests for their certification. The testing center allows students to have a distraction-free place to work. There are computers and desks for any and all types of test forms.
3. Irvine Valley College Library
The library is used for students who need help finding resources for their homework/research papers. The library has plenty of different resources such as eBooks, articles, databases, and archives. The library also has library workshops that teach you different skills such as how to find credible sources.
4. Bookstore
The bookstore is on campus for those students that need a convenient way to attain their supplies without having to deal with long shipping times. The bookstore has a variety of different materials besides just textbooks. You will find pencils, calculators and even school apparel to show off your school spirit.
5. Health and Wellness Center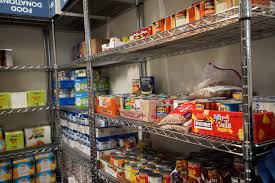 The health and wellness center is for students to come in with any issues of mental or physical wellbeing. The center is most notably used for the food pantry it has because of the growing need for students and the community to have plenty of food to eat. The center specializes in helping people who suffer from drug addiction, suicidal thoughts, depression, and anxiety.
6. Student Services Center
Student Services Center was built to be the place for students to go-to for any questions on resources to take advantage of on campus. The center holds the office of student life which is where students can get involved in on-campus events. The center also holds the cafe where students are seen catching a bite to eat with their friends.
7. Performing Arts Center
The performing Arts Center is where you will find a var those students to showcase their talents. The center holds events in dance, theater, and music. The space is often rented so that students can enjoy affordable entertainment while also supporting their local student work.
8. Life Sciences Building
The life sciences building is where students go to for their classes that are enrolled in any type of biological science major. The building serves as the school of life sciences and a few of the majors that it supports are botany, zoology, natural history, and microbiology. The state of the art building was recently renovated and contains plenty of office space and labs for optimal use.
9. Campus Police Department
Irvine Community College is aimed to keep students safe no matter the time. The police department serves as the place to go to for any questions on issues that have been seen or have already taken place. If you feel unsafe or have questions about parking, then make sure to ask.
10. Business Science Technology & Innovation Center
If you ever have a question that is tech-related, this building is where you will want to go for information. The building also holds the Student Success Center. The Student Success Center is where you will find trained tutors that are able to assist students in various different majors and projects.
Irvine Valley College is a medium-sized school that allows students to attend college at a more affordable price. It has a variety of different majors as well as buildings to occupy your time. The buildings are spaced out accordingly so that students are able to transition from building to building in a timely manner.
---
Suggested Articles in Irvine Valley College