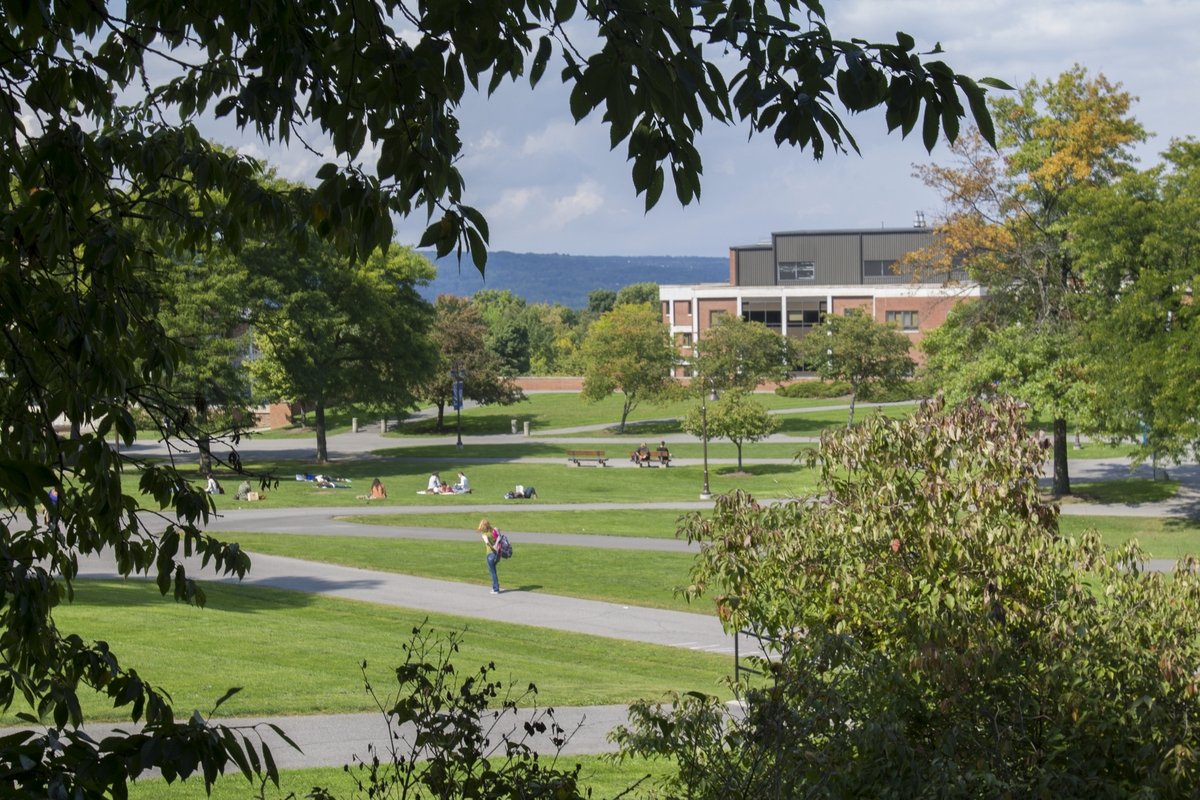 It is that time of the year, college applicants, when you should get started on your research for the school you want to spend the next few years of your life at. In front of you, is a handful of choices that you have to make a decision on. Whether it will be a gigantic university or a small college, in a huge city or a small town, the decision is up to you, fellas. But right here, right now, I'm going to tell you one thing: You really, REALLY should consider taking advantages of the best of both worlds – suburban colleges. And I'm about to tell you why.
1.The quietness

Yes, the popular belief says quietness = boredom. While it might be true, there is actually a much brighter side to it – the peaceful aura it gives to each and every single one of us. Let's be real here, college IS a stressful deal, and at times we all need a bit of a calm atmosphere. That calm atmosphere will give you some alone time and space to reflect and be a thinker in your own way. Believe it or not, by the end of the day, you will be very glad that you have that gentle stream of quietness around you. And then suddenly, the equation will become so wrong, because you'll then realize that quietness isn't boredom at all. Rather, it is interesting and charming in its own way, by giving you the sense of peace that you definitely want. Another perk of the quietness is that it DOES help a great deal with focusing on getting tasks done. It's common sense, isn't it?
2. You're still not far away from the urban parts
The word "suburban" itself is quite self-explanatory. While it means that the area is not swarmed with busy activities and stereotypically the "big" city, it also means that the area is still alive and active enough to radiate upbeat energy. A suburban college is away from downtown within a reasonable distance, and it makes life much easier when you need a quick grocery or Target run, or any form of entertainment and/or exploration you need. For those who come to college from a great big city, good news, the cheesy-easy access to downtown absolutely helps you cope with homesickness in one way or another. The urban twist of these seemingly rural areas is quite something to appreciate and be taken advantage of. While the quietness mentioned above does a great deal of calming and concentration, the crowded and relatively noisy part of the town brings out the convenience and adventures that you soon will realize that you need.
3. Job opportunities and internships
I know, I know. This sounds bizarre. But as weird as it seems to be, there is a good explanation for it. The suburbs is growing and developing enough to be able to provide college students with a more-than-decent supply of opportunities to earn an internship, or even a job. At the same time, because these suburban areas are anything but big, busy cities, college students will have a relatively easy shot at avoiding brutal competition and landing a desired position. Going to a suburban college, the managers or hiring administrators will know your college and its quality of students (or even have connections with your college), and they will more likely be willing to take you under their wing and give you the chance you've been dreaming of.
4. Living community
Unlike utterly urban colleges, where off-campus housing is popular, or rural colleges, with limited decent choices, suburban colleges have a handful of housing options for students to choose from. These suburban colleges usually have very nice residence halls where you can make your stay comfortable. On the flip side, the suburban areas are the place to be when you want a city-quality apartment with a much more bearable price compared to the city.
By the end of the day, the choice is up to you, friend. But if you are torn between polar different choices, maybe it is best that you go for the middle ground and get the best out of both sides. (I know, I'm promoting suburban colleges, but seriously, it IS a brilliant choice after all.)
---
---
Related Articles