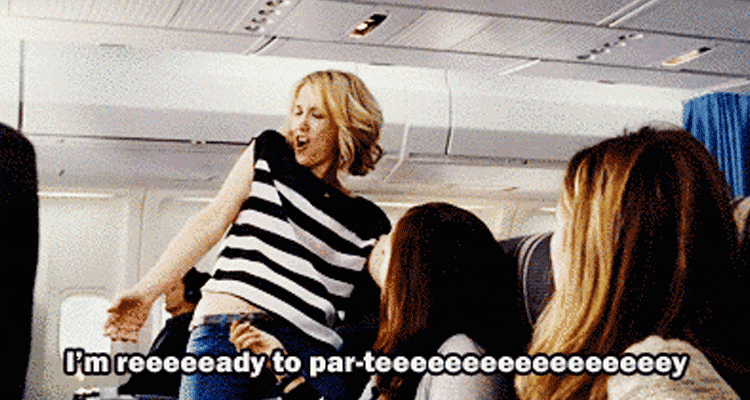 The Ithaca college party scene is quite interesting. Due to our lack of fraternities and sororities the parties are usually hosted by sports teams that own houses near campus. It can be pretty difficult to navigate your first couple of weekends. Here are a couple do's and don'ts so that you can have a fun and safe night.
Do: Eat dinner before you go out
This is just a general point about going out: if you're planning on drinking be sure that you eat plenty before you go out. It will stop you from being too drunk to the point where your friends can't help you and everyone has more fun that way. Make sure you get to the dining halls before they close  so that you don't spend too much money on food.
Do: Manage your money
Most of the parties are off campus and not within walking distance. When it gets too late the parties will get crowded and the prices for Ubers and Lyft will go up. Make sure you aren't paying $20 to go to a party that will shut down 10 minutes after you get there. If you do end up in that situation, make sure you split the cost between your friends. Another good idea is to plan what you're going to spend money on before you leave for the night. That way you won't be intoxicated spending all your money.
Don't: Head out too late
Unless you are 21, it's not a good idea to head out past 10. Parties in Ithaca get shut down by 1. Try to get to the party early so you can get in and have fun before the crowd comes and soon enough the cops. After the parties get shut down people mostly go to Moonies downtown which is a great move if you have an ID.
Do: Go out with a group
Some of the houses are quite scary. Hyper Masculine boys on numerous sports teams use parties as an opportunity to show the fact that their parents did not raise them properly, and our society has failed us. Make sure you are always with friends wherever you go and keep an eye on them.
Do: Utilize the TCat
Especially when heading to the commons, the TCat drivers are super nice and the fare is only 1.50. After it goes dark, the lights on the bus turn hot pink or blue and it has a really nice vibe, as well as the fact that other people will be on the bus so you'll have a nice ride and make new friends.
---
---
Related Articles