1.Three words: Guinea. Pig. Lady.
This is exactly how it sounds. Whenever there is a big event going on in Ithaca, a woman cradling her guinea pig like a small child always shows up and creates a commotion from excited onlookers. Don't get me wrong, she's a very nice lady and she lets you pet her guinea pig, hence why anyone who goes to IC knows what you mean when referring to the Guinea Pig Lady.
2. Dogs are always in class.
It is extremely common to see students walking their dogs in the hallways and even bringing them to the actual class themselves. Some are service dogs so the students have to bring the pets almost everywhere they go, but imagine my surprise on the first day of classes when a girl nonchalantly showed up with her dog and the professor made nothing of it. Weird, right?
3. We still play games that we played in elementary school.
Everyone remembers that big rainbow parachute thing that students would grab in a circle, lift up, and run underneath to sit on and make a giant bubble. If your school didn't have this then man were you missing out, because clearly it was so fun that college students are still doing it. One day, I was sitting in class and looked outside to see about 30 students playing with the same parachute, and you can only imagine how badly I wanted to join.
4. Circus club.
Some days, late night gym sessions are graced by Circus Club practices, and I am honestly used to people bending their bodies at weird angles and juggling crazy objects at this point. Oh, and unicycles.
5. Wizarding Weekend.
How dedicated does a town have to be to transform entirely into a Harry Potter realm, AND have basically all of its residents attend? That's Ithaca in a nutshell. For an entire weekend people dress up in head to toe Hogwarts robes and attend the various dueling battles, Quidditch matches, and wizarding boutiques temporarily set up around downtown.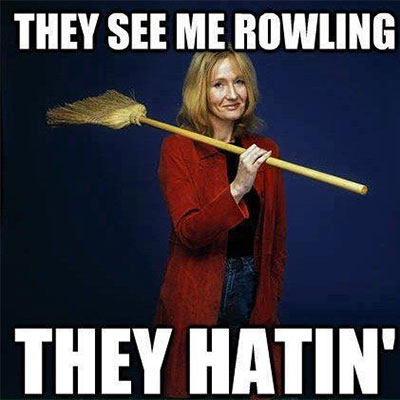 6. The town dog.
Like the Guinea Pig Lady, there is another pet owner whose dog is famous. He belongs to one of the shop owners on the Commons and he will come over to say hello especially if he sees you with food. BTW – be prepared for a lot of slobber.
7. Professors who don't wear shoes.
If you are an environmental studies major or take any classes under that category, you may come across this one professor who just does not wear shoes. You do you man.
8. No frats, yet still frat parties???
So Ithaca is weird in the sense that it doesn't have frats officially, but there are secret frats not recognized by the school that still throw crazy parties along with the various sports teams who basically act as frats as well.
9. ICC.
The Integrative Core Curriculum, or ICC, is an initiative by the school for students to pick a theme they will follow all four years. Among them are Identities, Mind Body Spirit, Inquiry Imagination Innovation, The Quest for a Sustainable Future, A World of Systems, and Power and Justice. Though many students don't like this initiative because it forces them to take required classes for their themes thus leaving less room for classes they actually want to take. I think it's good in the sense that it motivates students to take classes they never would have and potentially end up liking them.
10. The lib.
Short for the library, this literally turns into the hangout spot on week nights because it's open all night, has a snack stand, and plenty of space for group study sessions. It's a little weird that this is where you can find most students late at night but hey at least it shows we study!!
So yeah, we're pretty weird.
---
---
Related Articles