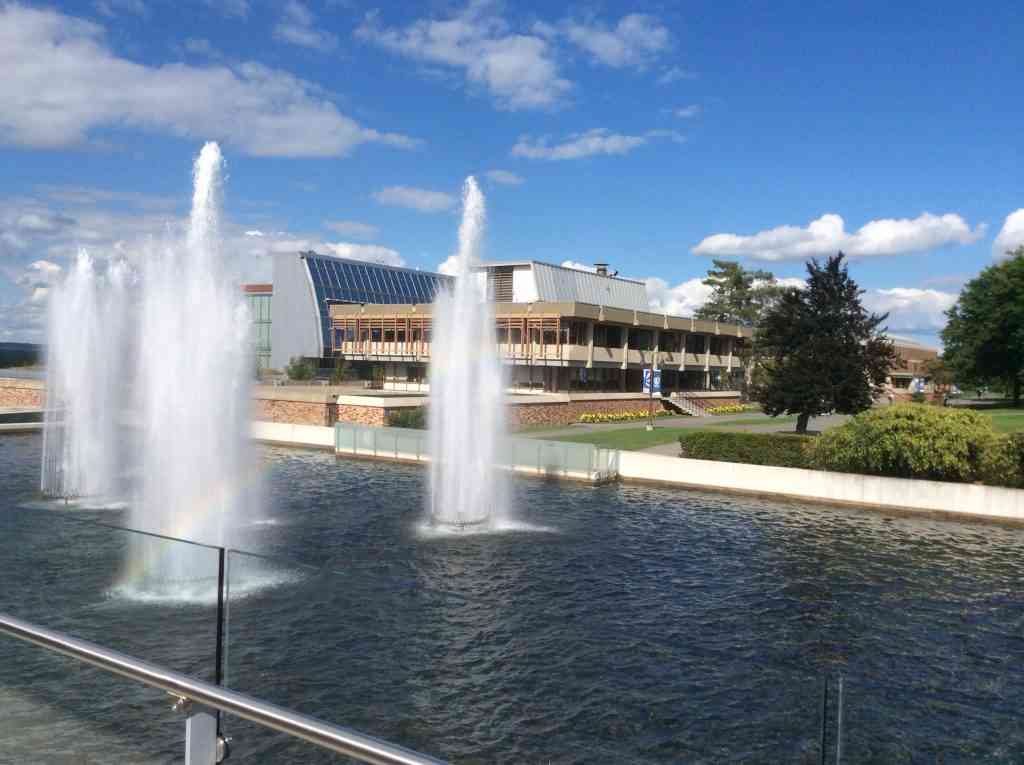 Though stress is inevitable this time of year, it is also important to take it upon yourself to find some method of relaxation to balance out the tension. Here are five helpful activities that Ithaca College provides to help its students relieve some stress during finals.
1. Massages.
This is something that is provided throughout the entire year, but it is heavily advertised during finals. One day each month the Hammond Health Center brings in a trained masseuse to offer massages for $1 a minute either by appointment or walk-in. A five-minute massage to squeeze in between classes only for $5? Sounds like a pretty good deal.
2. Puppies!
What better way to put a smile on your face than to cuddle up with some puppies? During the first few weeks leading up to finals, IC invites all students with puppies to congregate in Campus Center and put their loveable pets in the spotlight. Anyone can come in and pet these puppies during a quick study break to not only socialize with the pups but also with their owners.
3. Festive Activities.
Various events are held around campus to bring some festive cheer during such a tense time. One example was a gingerbread decorating contest in IC square in which students could have some competitive fun while eating delicious treats. Also, many clubs such as Island Fusion Dance Team are selling candy grams to send to friends and put a smile on their face when they are especially stressed.
4. Music and Arts.
At a school highly praised for its music program and ultimate creativity, you better bet that it incorporates music, one of the best stress relievers, as an advertised method to reduce finals tension. There are concerts every single weekend in December, whether it's classical, gospel, and basically anything else you can imagine that are free to all students. On top of that, there are many dance club showcases that provide a fun and entertaining getaway for students constantly hitting the books.
5. Meditation.
Last but not least, IC also provides meditation groups at the health center during finals. Learn how to reach enlightenment, or try to at least, and clear your mind at a time when it doesn't even seem possible. Some seminar classes even make it a point to hold classes at the chapel and have group meditation during their common hour. However, you find yourself being exposed to meditation, forget about all the studying and finals you have to do and allow such a peaceful practice to guide you to relaxation.
Evidently, Ithaca College cares about its students and makes sure that there are many resources available to them so that they can have the most pleasant finals experience possible. Though it is impossible to escape stress in its entirety, with these fun activities you can hopefully get rid of a portion of that anxiety until the semester finally ends.
---
---
Related Articles