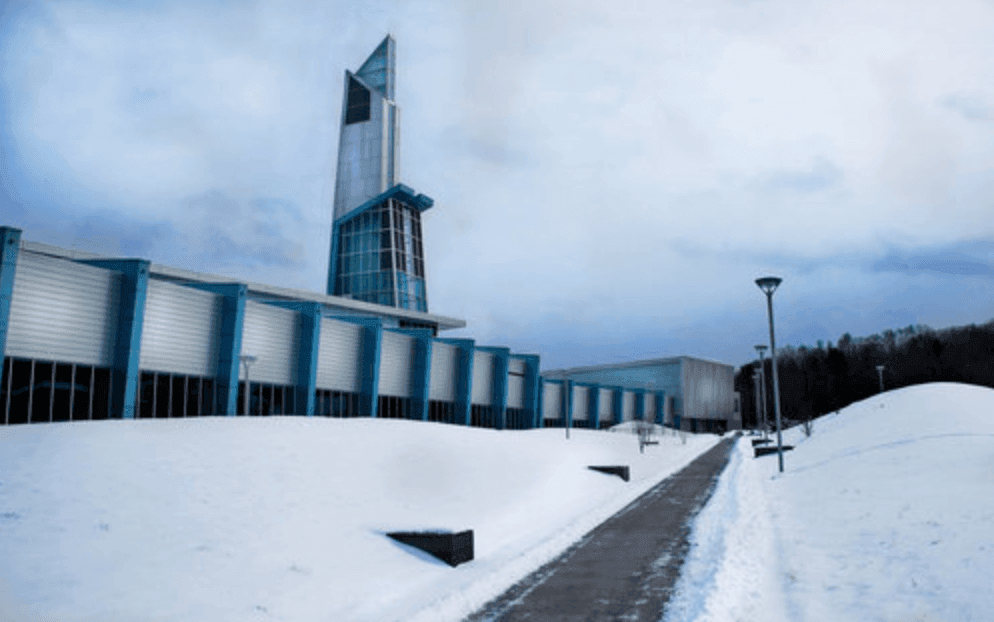 Not only is Ithaca notoriously known for being "gorges", but it is also known for being insanely cold. Being an IC student, you need to know how to work wintertime in Ithaca, so follow these tips below for some guidance.
1.Learn which buildings are connected.
It's no surprise that Ithaca gets extremely cold during the winter and snows practically every other day. That being said, IC conveniently has buildings connected to each other so you don't even have to go outside, and if you do it's only for a short distance. For instance, Terraces connects right to the library and the music school, whereas Campus Center goes right through Phillips, Textor, and Friends, all the way to Dillingham. They make it too easy.
2. Bundle up, especially for parties.
With it being this cold outside, you want to make sure you are bundled up from head to toe so you don't catch a cold. Of course, it is never fun going to a party this way especially if you want to show off your outfit, but it would be in your best interest to take a coat or a scarf especially if you are walking. If you really don't want to be engulfed in a heavy parka, other options include taking a lighter jacket so that you are still covered, taking the TCat to a Circles or Solars party, or worse comes to worst you could always split an uber if you want to attend a party in town. Whatever you shoes to do, make sure you stay warm for the majority of the time!
3. Prepare for flu season.
Speaking of catching a cold, it doesn't help that flu season is at its peak right when you return to campus after winter break. Make sure to stock up on the essentials like green tea, vitamin C, Vicks, and the works to be one step ahead of flu season. It wouldn't hurt to have gotten a flu shot or to make sure you sleep a lot and keep healthy either. But hey, that's what break is for right?
4. Find the coziest spots on campus.
When you look outside one morning next semester only to find that it's snowing, your initial reaction will probably be to get back in bed and avoid all responsibilities for the day. In order to avoid this highly likely scenario, make sure to explore campus and find the coziest spots to get hot chocolate or coffee as motivation to get your work done. Some of these places include Gimme Coffee in the Business School, Starbucks at IC Square, and of course, Starbucks at the Lib. Future you will be thankful that you took the time to do this.
5. Get all your winter gear.
Another helpful tip to fight the cold is to get the gear that will help you endure it. This includes a thick winter coat capable of keeping you warm in extremely low temperatures, and snow boots to be able to trek through all of the inches of snow on the ground. Make sure to invest in a hat, gloves, and a scarf to keep everything else warm too. Winter break is the perfect time to get all of these things if you haven't already, and you will not regret it when you return next semester to negative degrees and a blizzard to top it all off.
By following these tips, you can come back from winter break having one less thing to worry about: how to survive the cold. So, whether you live in sunny Florida or bitter cold Maine, at least now you know how to endure winter in the always "gorges" Ithaca!
---
---
Related Articles