Dance is not just an art; it can be a workout, a stress-reliever, and a creative inspiration all in one. IC not only offers dance as an activity, but it also offers many different styles of dance such as Island Fusion, IC Defy, IC Unbound, Pulse, and that is only naming a few. If this isn't already appealing enough, here are five more reasons why you should join a dance team ASAP.
1. You meet new people.
Nothing is better than making new friends, especially when you share a common interest. By joining a dance team, you get to meet new people with completely different backgrounds that will make your already fun dance experience ten times better. It's also a plus when you run into one of them at CC Dining Hall or you find out that they're in your Humanities class because now you have a friend to talk to!
2. You get to have a photoshoot.
In order to put material on the team's Instagram, you have to take photos each semester of the team's newest additions and improvements. It's always fun to dress up and get a Park student to take professional pictures of the team that you can look through together later and bond. Sure, it may be a little awkward posing outside for all students to stare at, but that's just the price you pay for pure talent, right?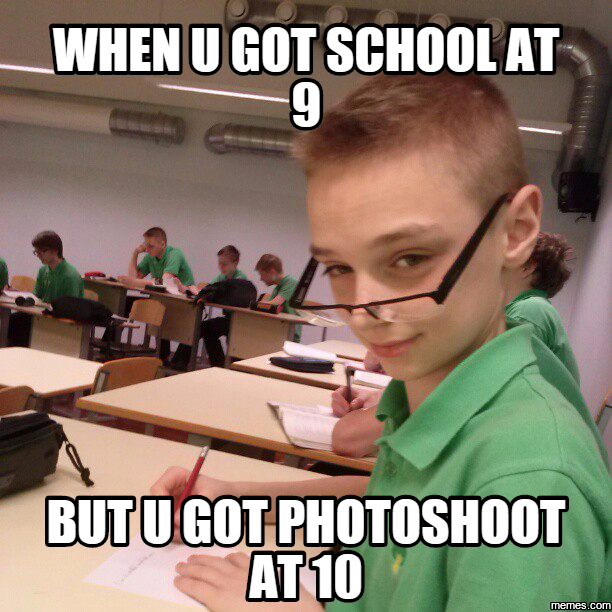 3. You get to fundraise.
With being on a team comes the need to fundraise, especially if you have to prove to IC that your team is making an effort to pay for some of their costumes, events, etc. By fundraising, not only do you get to pitch a table in the middle of Campus Center but you also get to talk to random students who are interested in your particular team. It also feels so good when you have enough money to get amazing costumes for your showcase.
4. You perform at different schools.
You can't expect to just show off your team's skills at IC, right? By being on a dance team, you will be able to participate in games, competitions, and shows at neighboring schools such as Cornell, Cortland, and even Binghamton. Getting out of Ithaca and exploring the areas you will be dancing at is just another perk among the many of being on a dance team.
5. You perform in a showcase.
Although you will be performing at different schools, you better believe that your performances at IC will be way more monumental. In fact, every team gets their own showcase to perform in Emerson Suites where they pick out a theme, buy insanely cool costumes, and sell tickets to their classmates just like a real dance company does. Taking the stage with confidence, knowing all of your friends came out to see what you've been working so hard on, is what makes being on a dance team worth it.
There you have it, dance teams at IC are pretty cool. If you want to be a part of something that will teach you dedication, socialization, and creativity, then make sure you attend the Organization Fair in Emerson Suites next semester to get all of the info you need to audition.
---
---
Related Articles