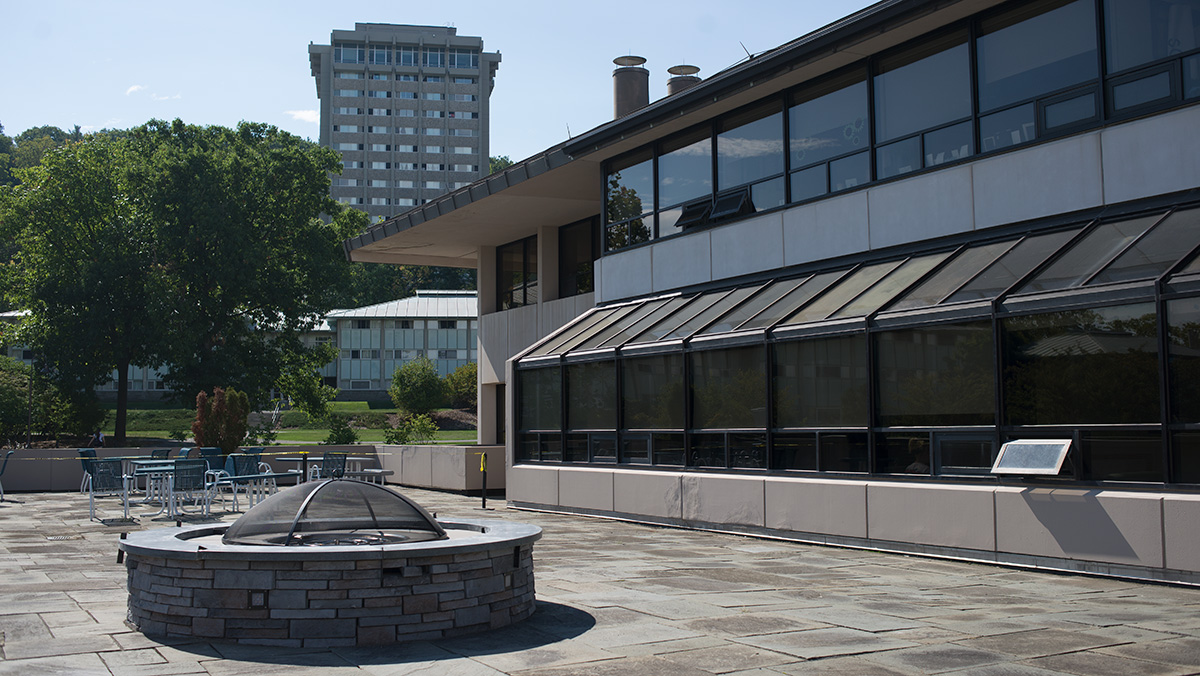 Nothing is worse than getting to a dining hall only to find that it has the most unappealing selection you can possibly imagine. It's important to know which dining halls will always leave you satisfied so you never have to take another wasted trip to a dining hall again. Below is a descriptive account of all of the dining halls at Ithaca College to help you make your next food decision wisely.
#1: Terraces
Not only is this the biggest dining hall, but it also offers a variety of foods that the other dining halls don't. There's the Kosher Kitchen which only serves kosher foods, or there's the Simple Servings stand that offers healthy, low-calorie meals. You can also find the Food Lab which serves foods from different cultures, and then you have the Deli, Salad Bar, and Ice Cream Bar. Oh, and there's the main buffet-style entrées which are served right where you first walk in. Besides the great selection, Terraces is also famously known for having "late night" which sets up foods according to a different theme every night until midnight. For example, on Monday you can have Breakfast for Dinner, Tuesday brings Taco Tuesday, Wednesday has Get Your Grill On, and Thursday offers Southern Comfort Night. Clearly, there are a plethora of options at Terraces, which easily makes it the best dining hall at IC.
#2: Campus Center
This one is a little unique in the sense that it is almost as big as Terraces, but only half of it is an actual dining hall. The other half is set up like a food court with stands such as Simple Servings, World's Fare, Mindful, and MyZone. Here you can find allergy conscious meals at Simple Servings and MyZone, low-calorie meals at Simple Servings and Mindful, and a cultural experience at World's Fare. The only downside to this is that you have to pay in cash, card, or bonus bucks instead of using one of your swipes. Moving on to the actual dining hall, the food here is pretty good. Half of it serves entrée foods and a vegan bar, while the other side is reserved for pizza, specialty foods, and the deli. Without a doubt, you can always find something good to eat at CC despite it not having as much of a selection as Terraces, so it is still worth the trek.
#3: Towers
Time to discuss probably the worst dining hall at IC: Towers Dining Hall. This is what you would call one of those "hit or miss" dining halls because either the food is really good or really awful. More often than not, you are going to find that the foods they are serving are pretty unhealthy, but it is convenient to access for students who actually live in Towers. The selection is minimal because although it has a lot of space for seating, it reserves only a small space for the actual food. There is a salad bar, but if you look closely you can tell that the foods have been sitting out all day and there are sometimes flies swarming around it. They do have an ice cream and specialty foods bar, and sometimes you can get a delicious meal out of it depending on the day, but it does not nearly compare to the other two dining halls at IC.
Next time you can't decide which dining hall to go to, keep these details in mind. Not only will it save you time and keep you from being excessively indecisive about your next dining hall excursion, but it will also save you a trip and swipe if you go to the right one.
---
---
Related Articles