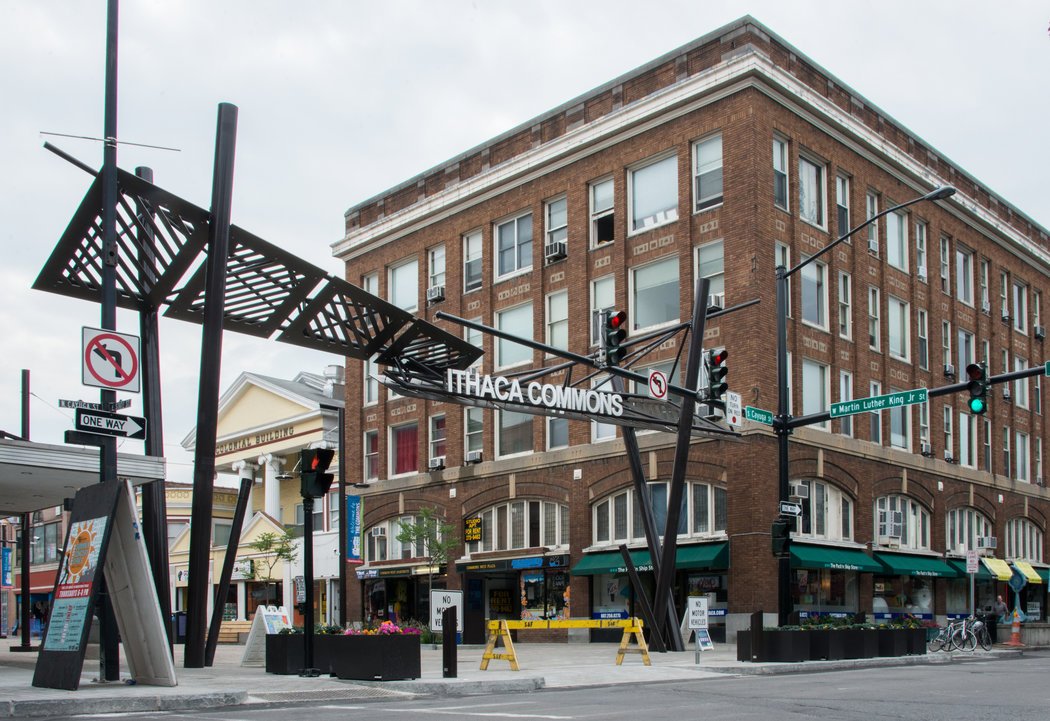 Being on campus all the time can get a little boring to say the least, and sometimes you just need to get out of IC for a change. Here are some excellent options to consider if being stuck on campus starts to feel a little too comfortable.
1. Cinemapolis
When you're absolutely stuck and all of your friends' brains combined can't think of a single thing to do, you can never go wrong with a classic movie night. Being just a TCat ride away and only $9 a ticket for students, Cinemapolis located in the Commons is both affordable and easy to get to. Take the trip down to the Commons and visit this cozy, hidden theater to have the best unexpected night out with friends.

2. Ford Observatory
Although this is a little far from campus, the Ford Observatory is certainly worth the journey. It is the highest point in Ithaca so obviously you will be surrounded by beautiful mountains, fields, and endless open skies perfect for relaxing or for taking photos. If you or one of your friends have a car then this should be next on your sightseeing to-do list.
3. Shopping
Along with a simple movie night, you can never go wrong with a little shopping spree (or window shopping spree for all those broke college students out there). Nonetheless, the Commons has plenty of unique shops to venture into and again it is only a short TCat ride away. From local boutiques to Urban Outfitters, you will always find character within every shop you visit here.
4. The Haunt
Wanna support some local bands but don't know how? Make the trek over to the Haunt and enjoy some great live music with your friends. Not only is the venue on the lake, making it perfect for a photo op, but it also hosts some of the most authentic up and coming bands that the area has to over. It is pretty far from campus, so in order to get there you will either need a car or an uber, but that is just a small price to pay for a great experience.
5. Kava
If you have not been to Sacred Root Kava Bar and Tea Lounge yet, then do yourself a favor and go, it will probably be one of your most interesting experiences downtown. Upon entering, you are immediately led down a staircase into the most zen location possible. People are dancing to live drum circles, incense is burning, and others are seated at the bar loading up on kava. What is kava, you ask? Well, it is a drink that derives from the Pacific Islands and is made from the extracts of the kava root which leaves you feeling relaxed and happy. Kava alone tastes like disgusting mud water, but lucky for you they offer flavored kava that does a pretty good job at masking its natural taste. Sounds intriguing? Take a TCat to the Commons and head on over, you are guaranteed to have a good time.
With all of this in mind, make sure to get off campus at some point and take the time to explore these options and beyond. You only have a few years in Ithaca, so you better adventure while you can and learn what your favorite spots and activities are around town!
---
---
Related Articles