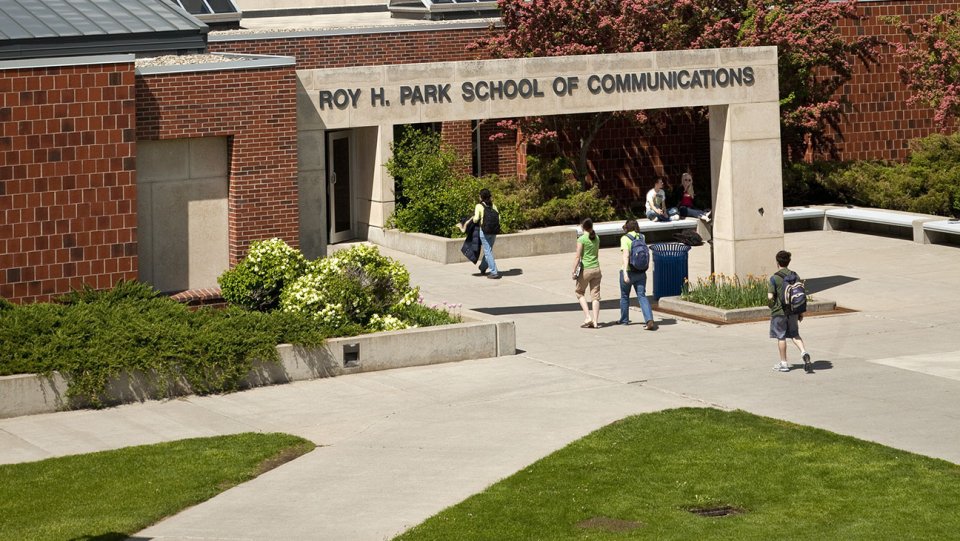 By studying something you genuinely love, it's easy to fall in love with your major and more importantly the school that provides it. Especially at IC where there are many schools with many majors, it's easy to get caught up in the competitiveness of each school, but here's why the Roy H. Park School of Communication is the best school at IC.
1. There's creativity everywhere.
Being the School of Communications, it's no surprise that the Park School is one of the most creative ones at IC. The second you walk into the lobby, you can hear groups of students brainstorming about their next film, photography, or creative writing project. Walk down to the first floor and you will immediately see cameras being rented, studios in session, students filming their next short film or segment for ICTV. It's a lot to take in at first, but once you realize how much creativity happens here, the possibilities become endless.
2. We have the most notable alum.
Not to brag, but Park is also known for educating some of the most successful alumni who have graduated from IC. We have Bob Iger, the CEO of Disney, and David Muir, a famous journalist who works for ABC News. Then there's the successful filmmaker Mark Romanek who directed films and produced music videos for sensations like Madonna and Michael Jackson, and journalist Mark Ravech who works as a host for ESPN. Oh, and there's also the producer of the Late Show with David Letterman, Barbara Gaines. The list could go on and on.
3. We have a coffee kiosk!
Okay so this isn't that special seeing as Park isn't the only school with a coffee kiosk, but it is the only one that's conveniently located in the lobby and has plenty of cozy seating to surround it. There's nothing better than a day of slaving over work and having to go to yet another class only to be comforted by the sweet aroma of coffee. Plus, it serves Starbucks coffee and a variety of foods to snack on. It's safe to say that the Park coffee kiosk is definitely up to par when it comes to coffee at IC.
4. The professors are quirky.
With creativity often comes quirkiness, which you will find creates the best type of professor at IC. These professors are kind, funny, encouraging, and most of all caring when it comes to your education. They love seeing creativity and passion to the point where they never shut down an idea, they merely try to cultivate it. Even the professors know they are quirky people, seeing as on the first day of classes they might introduce themselves saying something along the lines of: "We were the quirky ones in high school." Case closed.

5. It's a cozy space to get work done.
Along with the coffee kiosk seating area, there are plenty of little nooks all around the school to sit and get work done. There are benches by windows on almost every floor, and there's even a lounge on the second floor to set up all of your stuff. The third floor, which is filled with professors' offices, has a nice seating area with coffee tables and couches to get comfy for a few hours as well. They clearly do a lot to make their students feel comfortable and motivated to get their job done as communications students.
So, there you have it, the Park School is among the best at IC. Of course, every school at IC offers amazing courses taught by exceptional professors, but the Park school is certainly among the greatest. Even the best, if you will.
---
---
Related Articles