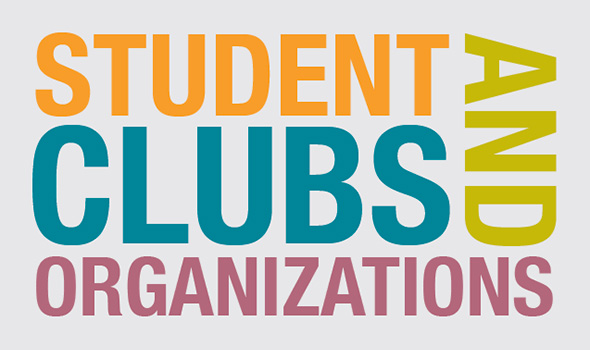 Looking for something new to do next semester but not quite sure what? Check out these clubs at IC and determine which one best fits you!
1. Fashion
To name a few, fashion magazines such as HiFashion Studios and IC Distinct are among the many fashions organizations that provide experience in modeling, writing, photography, and social media.
2. Writing
The Ithacan is the most well-known writing organization that covers all of the controversies and major events happening on campus. It's great to add to your resume and to get actual experience writing for a newspaper.
3. Culture
Seeing as IC is full of diversity, there are clubs such as IC Mixed which celebrates mixed race and clubs like S2S and B4B which celebrates black heritage in society.
4. Service
There are numerous ways to get involved in the community on campus, and joining clubs like The American Red Cross Club @IC or Books Thru Bars are only naming a couple among the 25 service clubs offered at IC.
5. Performance
Name whatever performance club you can think of because we most likely have it. From dance teams to a Capella groups, and mime club to circus club, IC certainly provides many ways for students to take the stage.
6. Environmental
Seeing as going green is a main priority at IC, you can find ways to take part in this mission by joining the Ithaca College Environmentalists which focuses on many ways to help the environment, or join the Organic Growers of Ithaca College to test out your green thumb.
7. Religious
Experience your religion with other students who appreciate the same faith through clubs such as Awaken, Chabad at IC, IC Catholic Community, Islamic Education Community, IC Pagan Community, and many more.
8. Activism
Do you have strong opinions about the world but are not sure how to make your voice heard? Fear not, join one of IC's activism clubs such as Active Minds, Created Equal, Feminists United, Human Rights, Animal Rights, and many more to make a difference in the world!
9. Academic
If you're looking for a club with more substance, try joining one of the many academic clubs offered on campus. From Biology Club to IC Mathematics Club, your brain will sure be working after each meeting.
10. Miscellaneous
There are some clubs that just don't fit into any one category, but often those are the best ones. Consider joining clubs like the Anime Society of IC, Humans vs. Zombies Social Club, IC Gamers, IC Dumbledore's Army, and many more to get a taste of these interesting yet entertaining student organizations.
After reading this, you probably have a lot of decision making to do about which clubs you want to participate in. A solution? Join them all and see which one you like best! After all, new semester, new you!
---
---
Related Articles