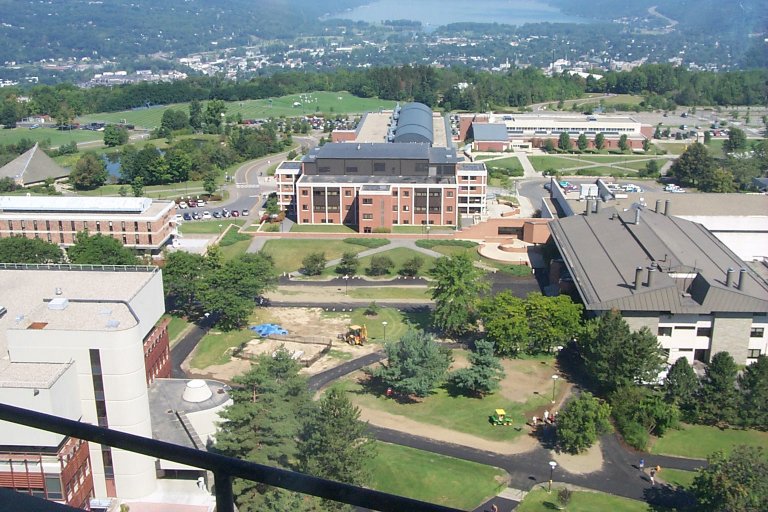 Have you been accepted to Ithaca College but aren't quite sure if you should commit or not? Yes, you most definitely should, but take a look at these reasons why if you need a little more convincing.
1. IC is an extremely open minded and welcoming community.
One thing IC really prides itself with is how accepting its community is. Right off the bat at orientation they ask you to share, if you're comfortable of course, what pronouns you would like to be referred to as in order to ensure the smoothest transition possible into a completely new environment. It is a main priority to guarantee that all races, religions, and sexualities feel welcomed into the community and receive the greatest college experience possible, which is something you can look forward to if you commit to IC.
2. We have a great exploratory program.
Another perk about attending IC is that if you have no idea what you want to do with your life, Ithaca provides amazing resources to help you determine a major when you are ready through its exploratory program. This program helps you make the decision by having you take a variety of courses to fully immerse yourself in all that IC has to offer. It also sets up different events for exploratory students to attend and mingle with each other. By the end of your freshman year the exploratory program will have provided you some clarity as to what you want to do with your talents and expertise, something you should strongly consider if you have yet to declare a major.
3. Our campus is beautiful.
So, don't know if you've heard, but Ithaca is gorges. Literally. Its gorges are a prime example of nature's beauty and they are like nothing ever seen before. Though the gorges are a short trek away from IC, you don't have to leave campus to see its beauty firsthand. The fountains right on campus provide an excellent view of Lake Cayuga and a great study spot to get some fresh air and concentration. Not to mention freshman housing in the Towers offer spectacular views of the lake as well. Oh, and we have beautiful woods and marshes as our backyard, so the scenery is guaranteed to never be dull.
4. The professors are genuinely concerned about your education.
By attending a smaller school like IC, you get the opportunity to interact with your professors one on one if you like. In fact, they make it a priority to learn your name, make sure you are understanding the material, and to ensure your mental health is in a well state. You can easily make time to see them during their office hours as they encourage you to do so, and they are always happy to answer any questions that you have!

5. We have a quality college nightlife.
Though not all accepted students hold college nightlife as a main priority in their decision making, but if it is you will be happy to know that IC has an entertaining night scene. There are always things to do on the weekends whether that be getting dinner with friends in town, seeing a movie at Cinemapolis, going shopping, or of course going to a party. If partying isn't your thing then the above activities mentioned are excellent ways to have a good time, but if it is then you should know that you can always find a party to go to every weekend. There are bars and clubs that students like to go to as well. Either way, the night scene is a great way to let loose and socialize with your fellow IC peers!
If you're still torn on whether or not to commit to IC, then perhaps is isn't right for you. However, if you are on the fence you should strongly take these reasons into account. They will without a doubt help in your decision making of your future education!
---
---
Related Articles