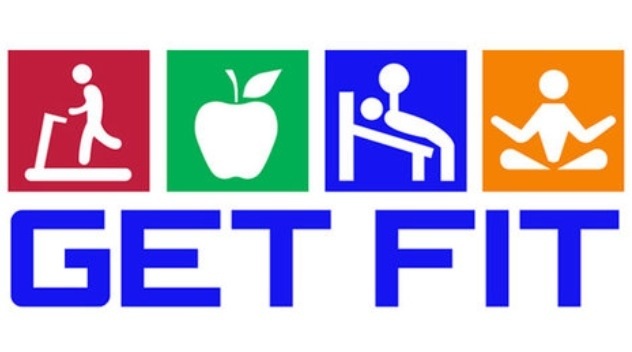 Now that the holiday season has officially come to an end, the next exciting thing on every student's mind is of course spring and summer vacation. Though it seems far away, getting fit for these warmer vacations require making healthy decisions well in advance hence why getting into a winter workout routine is a must! IC students should follow these tips below to make use of all of the healthy ways to get fit on campus.
1. Make use of the FREE fitness center.
Though many schools provide free access to their fitness centers on campus, there are a few that require you to buy your own membership. Being that the fitness center is free at IC, you should definitely take advantage of all of the machines, equipment, and classes that it offers. There are plenty of cardio machines, weight lifting machines, core mats, and court space that you will certainly be able to find something you enjoy doing at the gym. Start off small and see what you like until it becomes a routine in your daily schedule!
2. Rotate between different group fitness classes.
One thing that you must take advantage of is the group fitness classes offered at the fitness center. Think about it, to take a regular Zumba or yoga class off campus you could be looking at anywhere from a $10-20 per session, but at the fitness center you get great instructors and a plethora of equipment to use for free. They offer a variety of different classes such as bodypump, butt and gut, yoga, Zumba, cycling, tai chi, cross-counter, HIIT, kettlebell training, and MetCon. Rotate between these classes and figure out which ones you like so that working out never becomes boring!
3. Head to the healthier food sections at the dining hall first.
Dining halls are notorious for placing their most unhealthy foods right where you walk in, whereas they hide all of the veggies in the back. Though it may be tempting (especially in Terraces where the junk food is delicious) try going directly to the vegan and simple servings sections first as they often have the healthiest and nutritious options. Then, after you have eaten the healthy foods, you can take a look at the unhealthier options if you are still hungry. This way you are more likely to get full with healthy foods and less likely to binge on others. Just an FYI, Campus Center has the best vegan breakfast and lunch, whereas Terraces has the best dinner at simple servings.
4. Drink water; use the eco-friendly water fountains!
What's better than staying hydrated AND saving the environment? Nothing! Kill two birds with one stone and fill up your reusable water bottles at the reusable filtered water fountains all around campus. It tastes better than the regular non-filtered water fountains and it will make you use less plastic. Drinking enough water throughout the day is important to keep fit so that you stay hydrated and avoid bloating, so why not make use of the eco-friendly fountains?
5. Go to the Natural Lands when it gets warmer.
After getting into a healthy fitness routine there will come a time where you've tried every fitness class, used every machine, and ultimately dread going to the gym. This should happen right around the time spring comes around when the weather will begin to get nice again. So, if you're tired of always working out inside why not take a trip to Ithaca College's own backyard: The Natural Lands. Enjoy the beautiful scenery and take in the fresh air on a daily run or hike in order to spice up your workout routine.
Although working out is often something everyone dreads, clearly IC makes it so easy for its students to remain healthy and fit. So, take advantage of everything that is provided for you and enjoy the free services that will ultimately give you your healthiest summer body!
---
---
Related Articles