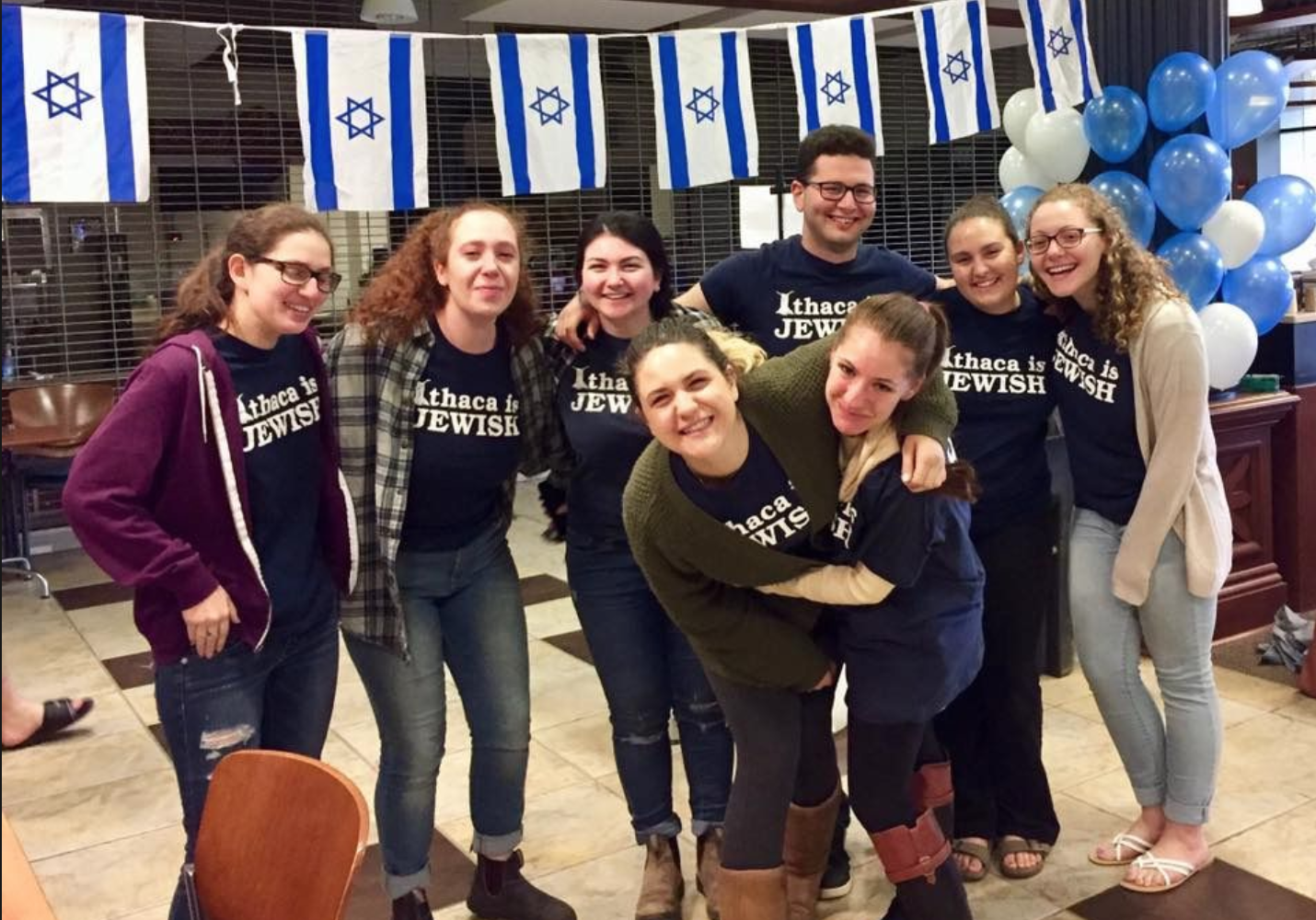 Were you raised as a reform Jew? Did you do the whole Jewish childhood thing; going to Hebrew school, being Bat Mitzvah'd, being member of your youth group? Were your 7th grade weekends filled with services and parties and sweatshirts boasting the names of the featured boy or girl. During grade school, Jewish involvement was always a given. But now that you're in college, it's not so simple. Between balancing a full course load and trying to socialize, your once-given Jewish involvement can fall through the cracks. However, there are definitely ways you can stay involved in your faith without spreading yourself too thin. If you struggle with how to stay involved (whether it's an internal thing or if it's coming from your mother), here's a beginners list in Jewish involvement at Ithaca College!
Participate in Hillel Events
Hillel events are the perfect way to casually be involved in Jewish student life at Ithaca College. Many of their events are holiday-centered and don't require any sort of conversation of beliefs or faith. Examples of events include Menorahs at Moonies, Succulent planting to celebrate Tu B'Shevat, and monthly bagel brunches. They also encourage bringing along non-Jewish friends!
Attend Shabbat Dinners at Chabad House
Chabad House, where our campus Rabbi lives, is within walking distance of campus! They have a formal Shabbat dinner every Friday night where everyone is welcome. Chabad is a slightly more involved version of Hillel, so they go through an entire pre-dinner service including prayers and a hand washing ritual. And that's not to mention the delicious home-cooked meal you get to enjoy! Having a home-cooked meal (hello, not dining hall food!) with a bunch of your classmates is a really great way to end your hectic academic week. 
Go on Birthright
A free trip to Israel. What could be better? Hillel offers annual trips through Hillel and Chabad so you can visit Israel with other IC students. Not only is it an incredible opportunity to get in touch with your own faith, it's a great way to meet other Jewish Ithaca students. There's also opportunities to go on Birthright outside of the college. There are week-long options, semester-long options, and summer sessions too!
Join Sinai Scholars
This is a really cool way to learn about Judaism with minimal commitment and a big payout (I'm talking $350, guys). Sinai Scholars is a weekly hour-long class taught by the campus Rabbi with varying topics on Judaism and the Torah. There are eight total sessions that end with a 5-paragraph essay and a $350 stipend! If that's not incentive to learn about your religion and culture, I don't know what is. Sinai Scholars does require an application process. To learn more, visit sinaischolars.com.
Take a Judaism Theology Class
By taking a class about Judaism, you can learn while earning credit toward graduation. Ithaca offers classes like "Narrating the Holocaust", and "Contemporary Jewish Identities". Classes like "Israeli Culture Through Film" even count toward your ICC Humanities credit. It's worth checking out on HomerConnect!
Being Jewish at college doesn't have to be a struggle or an obligation. These options offer ways to be involved, stay involved, and have fun, all while maintaining your faith.
---
---
Related Articles