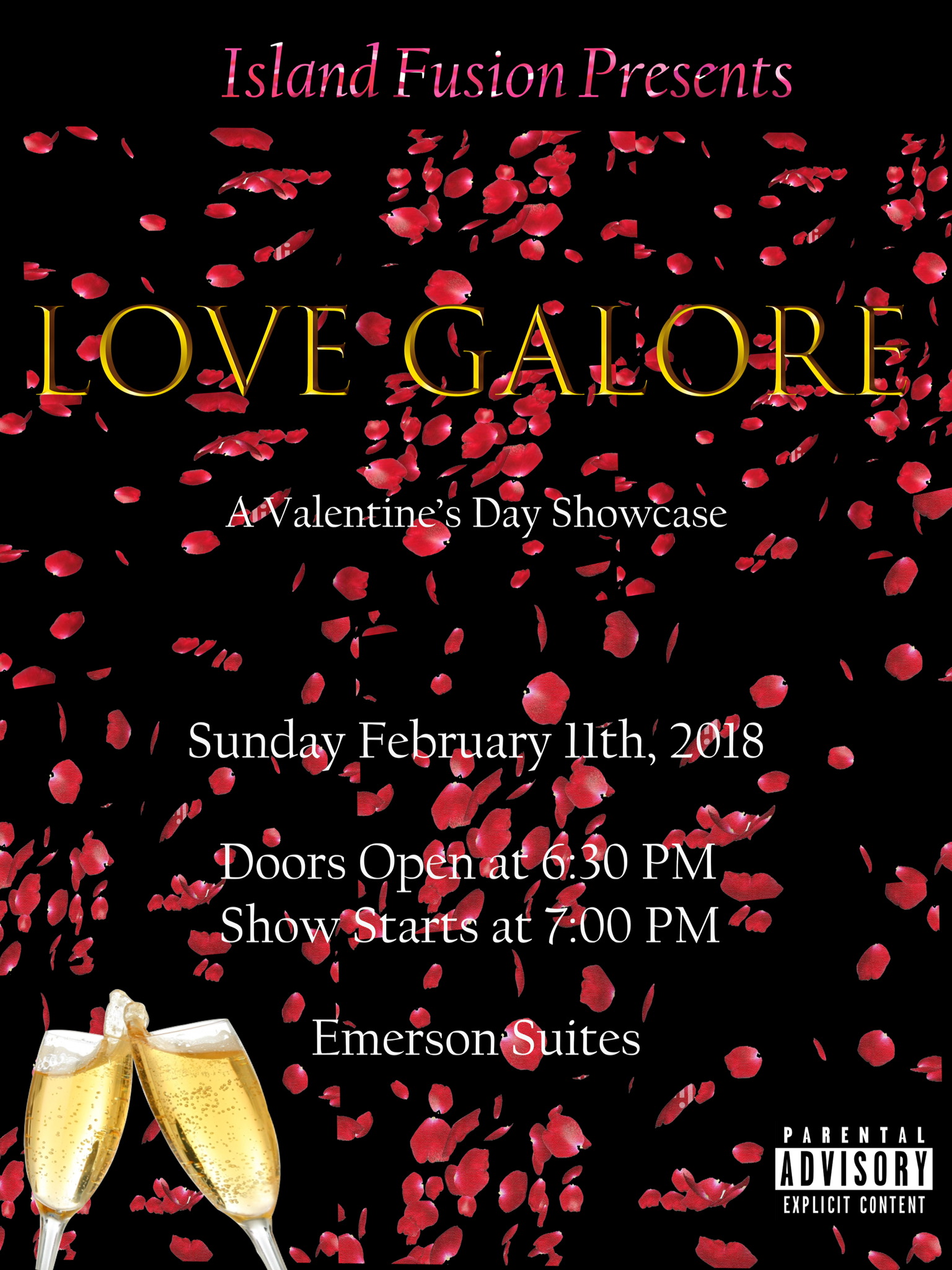 Being a college student, it's so easy to get caught up drowning in work and you often forget about the fun festivities each month brings. In case you forgot, February is the month of love – aka the month of Valentine's Day! Even if you don't have a significant other to celebrate with, there are still many ways to feel the love on campus. Island Fusion, the only Afro-Caribbean dance team at IC, is performing their love themed show case, Love Galore, on Sunday, February 11th. This is your perfect opportunity to get festive this month while having fun, but if you aren't sold yet then here are five reasons why you NEED to attend this showcase!
1. You are supporting an on-campus organization.
What better way to spread love and appreciation than to support your fellow classmates? In order to remain a team recognized by the school, Island Fusion greatly benefits from the ticket profit for the showcase, which is why attending would be both fun and helpful. The best part is the tickets are only $3 if you get them ahead of time and $5 if you get them at the door, so you will be showing your support for an affordable price.

2. You get to jam to music you love.
The showcase will have its own DJ playing songs that all students love, and the actual dances themselves will incorporate popular music that just makes you want to get up and dance. Seeing as the show is called Love Galore, you can expect to hear the famous song by SZA among many other rap and R&B favorites.
3. You will experience a different style of dance and culture.
Many people have no clue what Afro-Caribbean dancing even looks like, or maybe they have only been exposed to it once or twice. Either way, by attending the showcase not only will you see intricate dancing and hear cool music, but you will also get to experience the entire culture this style of dance encompasses. The costumes will reflect the culture as well, so make sure to be at the event if you want to see how rich Afro-Caribbean culture is.

4. Other dance teams will be performing.
Along the lines of supporting organizations on campus, Island Fusion isn't the only team that will be performing at the event. Yes, it is their showcase so they will certainly be the main focus of it, but they are also having other dance teams perform as well. You can expect to see Pulse, the hip hop team at IC, and many other teams are TBA. Either way, you will be getting a bang for your buck by receiving a preview of what other dance teams are like while enjoying Island Fusion's main entertainment.

5. What else will you be doing on a Sunday night?
Seeing as Sunday is often a day of relaxation, you may find your schedule for the night to be completely open. What better way to add some fun to a dull day then to grab some dinner with friends and then see the showcase? Doors open at 7:30 and the show starts at 8:00, so you have all day to recover from last night's shenanigans if that's a worry on your mind. You really have no excuse not to attend, and you most certainly will regret it after seeing all the hype on social media!
After reading all of this, you simply HAVE to join Island Fusion at their Love Galore showcase and celebrate this month's festivities with them and other guest performers. Buy your presale tickets available all next week in Campus Center from 9-3, and get them for only $3. So, come and show some love to all the dancers who have worked so hard and been through many hell weeks to give you their best performance yet, you most certainly won't regret it!
---
---
Related Articles