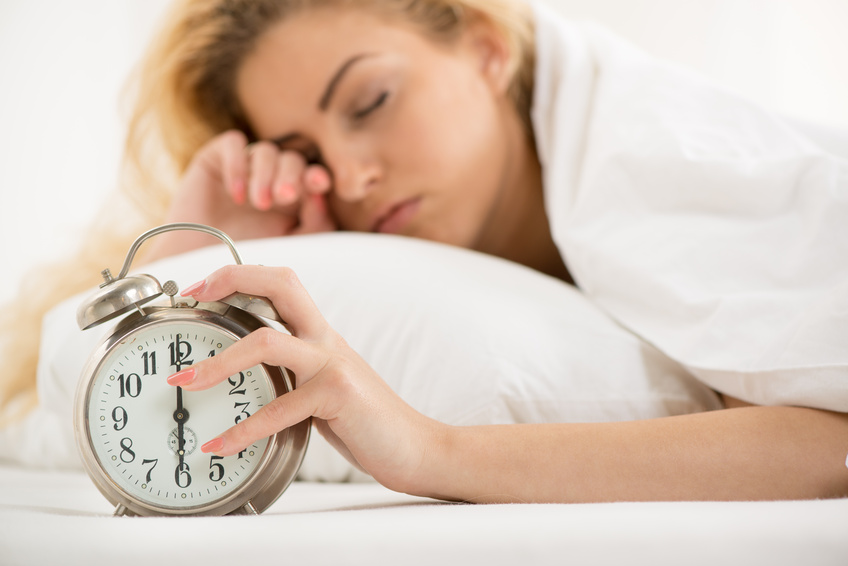 No one enjoys waking up at the crack of dawn just to be lectured for an hour or more straight, but sometimes your schedule leaves you no choice but to take an 8am. It will definitely not be your favorite part of college, and there will be mornings when you think you just can't do it anymore. Instead of admitting defeat and failing out due to excess absences, try following these 5 tips first to see if you can conquer the dreadful 8am!
1. Grab a light breakfast.
If you roll out of bed in the morning with just enough time to barely make it to class, you will often find that it's quite difficult to leave time for breakfast. You may also skip breakfast because you just aren't hungry first thing in the morning, but you know you will be later on in class. If this sounds like you, then you should definitely consider penciling in five extra minutes to stop at Freshens in CC and grab a quick smoothie or bagel to take to class. They are extremely quick with completing each order in a timely fashion because they know if you are up that early you must have a class to get to. They open at 7:30am and serve coffee, so this is the perfect place to grab a quick breakfast and get some energy in to get you through your 8am.
2. In the mood for a heartier breakfast?
On the other hand, if breakfast happens to be your favorite meal and it just tears your heart apart that you don't have time to properly satisfy your hunger, then never fear! Sandella's Café also opens at 7:30am and offers more heartier options such as omelets, breakfast sandwiches, breakfast burritos, and all types of coffee! They also make everything to-go if you specify at the register, and it is guaranteed to be made quick since not many people are out and about before 8am. You may want to take into account an extra 10 minutes in your morning routine, however, because they are making you a more filling breakfast guaranteed to keep you satisfied throughout your class so it will take a little bit longer.
3. Print the night before.
There is nothing worse than watching the clock tick from 7:54am to 7:55am as you helplessly stare at the rotating blue cursor. Every IC student knows that the computers at the lib are painfully slow and take forever to download files or log you into your Netpass account. Because of this, you need to make sure you print your papers the night before, or wake up earlier (but that probably won't happen), because you could risk being late to class if you leave it until the next morning, especially if there is a line. Do your work in the library at night until it's ready to be printed if you have to, just never leave it to the last minute or you will regret it!
4. Brave the cold.
Obviously, Ithaca is a tundra, especially first thing in the morning. It can seem so tempting to take the long way through the tunnels in CC in order to keep warm, but going that out of the way on your journey to class can add on extra minutes that you can't afford sometimes. Of course, if it is blizzarding or below 0 degrees it makes total sense why you would take the tunnels, but if you're crunched for time bundling up and braving the cold is probably your best option.
5. Make sure all of your work is done!
Speaking of freezing temperatures, you may find yourself completely exhausted after a hard day but you still have work to get done. That's when "oh, I'll just wake up really early in the morning and finish it then" comes in, but when really early in the morning comes around and you see snow and wind gusts outside your window you know you are going to hit that snooze button repeatedly. Just get your work done the night before! Your bed will always be the most comforting and inviting place in the morning, so it makes sense that you will want to keep sleeping in it rather than leave the warmth to do your homework. You can avoid all of this by not procrastinating, ultimately bestowing upon yourself the gift of feeling fully rested in the morning.
Yes, 8ams without a doubt are the worst, but there are little ways to make it slightly more bearable as stated above. It will not always be easy to get out of bed and brave the cold for a nice breakfast, but in the end you will thank yourself that you did. Try not to get too caught up in the fact that the sun is just getting up with you and instead enjoy the peace that comes with waking up before anyone else. Hope you find some clarity on your endeavors to have the perfect pre-8am morning!
---
---
Related Articles