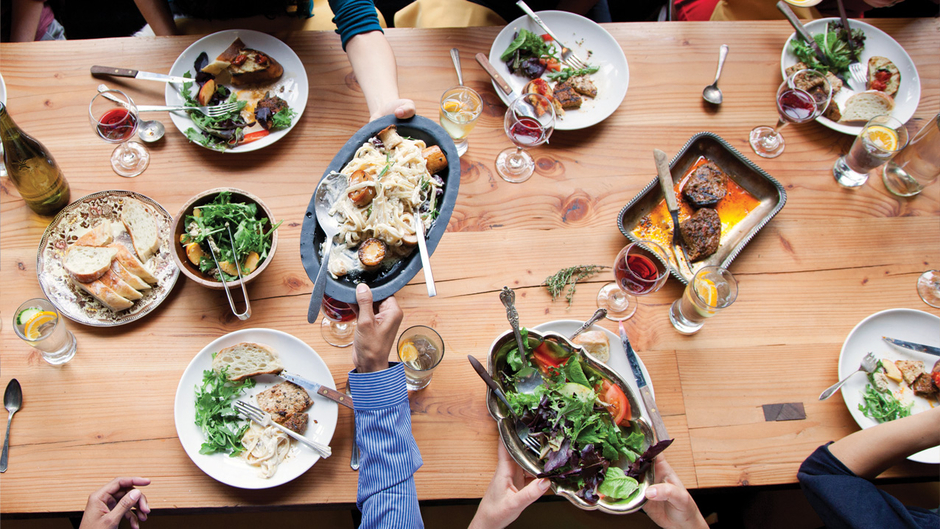 Ever found yourself eating Chick-fil-a multiple days in a row, even multiple meals in a row? Not that anything is wrong with that, but it's always good to branch out a little. After scoping the area, the following are some must try food gems near KSU.
1. Basil Wraps
Offering a wide array of Greek foods, this hole in the wall is a true gem of Marietta. Plus, the customer service is off the chain! You will leave with a full stomach and smile on your face. They also serve through the app Ubereats! Check them out.
2. Peace Love and Pizza
Similar to the atmosphere and menu of Mellow Mushroom, this gem of Kennesaw serves rockin pizza, wings, salads, subs, and desserts with many gluten free and vegan options. Looking to have a birthday party or just grab a booth with some friends to hang, PLP is worth the drive! Best deals include: Free topping Tuesday(up to 5 toppings), and an 18″ grab and go pizza for $14.99! Call for more monthly specials.
3. Dave Poe's BBQ
This is southern BBQ done right! Dave Poe's is roughly a 10 minute drive from the Marietta Campus. The atmosphere is relaxed and there's room to bring some friends. Definitely recommend the pulled pork sandwich! After one visit, you will be coming back for more.
 4. Baldinos Subs
Want a change of scenery from Firehouse subs? Check out Baldinos subs located in Marietta. The menu includes hot and cold sandwiches that are always fresh! 10/10 recommend the Italian sub. Changed the game. Their hours of operation are Monday to Friday, 10am-7:30pm and Saturday 11am-5pm.
5. Ippolito's Neighborhood Italian
Scrumptious and oh so good! This hole in the wall Italian restaurant is located just across from Town Center Mall. So, while shopping, maybe skip the food court to try this place out. They are well known for their garlic knots with marinara sauce and serve a wide variety of popular Italian dishes.
Yum! Hopefully you are inspired to expand your horizons and experience something outside the box! From Italian, to good country BBQ, you're set with some delicious food ideas. It's important to explore your culture and take advantage of opportunities especially if you're unfamiliar with K-town! Hopefully from this list you have gathered some new food ideas near KSU.
---
---
Related Articles