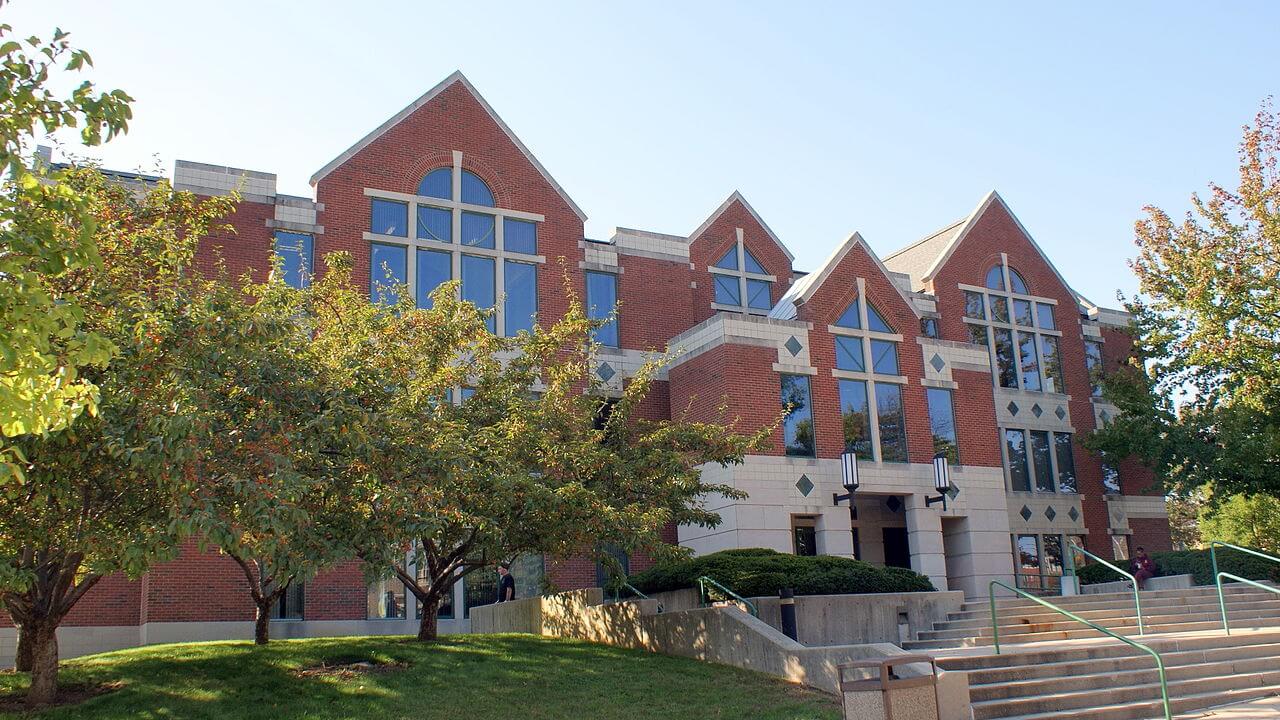 La Salle University is a private, co-educational, Roman Catholic university located in Philadelphia, Pennsylvania, United States. One of the more notable alumni that went there was Tom Gola who was a famous basketball player and played in the NCAA. Here are 10 cool clubs to check out.
1. Gamma Phi Beta
Gamma Phi Beta is an sorority on campus that is committed to bringing a sisterhood together. The group attends social outings in order to get to know one another. The group also services others by doing projects and fundaising for philanthropic causes.
2. AMA
AMA stands for american marketing association , the group gathers so they can further learn about the marketing industry past what they have learned in the classroom. The group hosts different guest speakers as well as has networking events.
3. Commuter and Off Campus Student Association
The Commuter and Off Campus Student Association is a group meant to service those who do not live on campus to better make their commute easier and stress free. Finding parking spaces can be hard, so make sure to come with your issues and concerns.
4. Resident Student Association
The Resident Student Association bands together as a way for RAs to bring up important topics such as how to properly discipline students . They also talk about how to increase engagement within the housing facilties to better increase students who decide to live on campus after their freshman year.
5. Student Government Association
Student Government Association is a group on campus that allows students to feel as if they have a voice in their school. As a representative you are voted in by a majority of the school(at least the ones who decide to vote) and you are in charge of bringing up important issues.
6. Improv 101
The improve 101 group is in charge of learning to perform and come out with funny content on the fly. Improv is all about non scripted wit that is both enjoyable to watch but also funny as well. Come on down to the club meeting if you have what it takes.
7. Anime Club
Anime Club is a group on campus that enjoys to watch anime. It is a social experience because you are with similar people who are also wanting to know about different genres of anime as well as series of it . If you need people to attend conventions with this is the group to find people.
8. Harry Potter Club
Happy Potter Club talks about all things in the harry potter world. If you are looking to discuss their fashion choices or butter beer then this is the club for you. You also have a chance to do a book club style of rereading the books or watch the movies.
9. College Democrats
College Democrats talk about a  range of different  topics that are happening in our world such as issues in politics, environment, and even social issues. The stance of the group is that of a democratic one, but regardless the group is willing to teach you more about governmental issues.
10. WEXP
WEXP is the student run radio station on campus. Make sure to come in and support them by requesting different talk show ideas as well as music to be played. If you are looking to have hands on experience in radio then this is the group for you.
Top Events of the School Year at La Salle University
1. CRS Reusable Straw Sale
This event will be held at the union lobby table. This is a great way to make a difference in the world even on a smaller environmental scale. Straws are usually made out of plastic which we need to lower are waste of drastically for positive change.
2. Homecoming and Family Weekend
Homecoming and family weekend is a great time to reconnect with the family members you haven't seen in what feels like years. This is also a way to get engaged with the fun events that the school has to offer you such as tailgates and food events.
3. Alumni Association Awards Dinner
This event will be happening at the La Salle University ballroom. This event is meant to award people who are alumni of the school, who have done great change since they have graduated, whether that be form a large contribution or service and advocacy.
4. Gamma Phi Founders Day
Gamma Phi Founders Day is the day that is celebrated every year because it was the day that the group was first created. The day is meant as a way for the sisters to remember what the group and its values are all about. Come in your best dressed letters.
5. Sunday Mass
Come to Sunday mass in the College Hall De La Salle Chapel. This will be held and recurring on Sundays from the hours of 6pm-7pm. This timing is perfect because you have the time to do last minute catch up homework as well as plenty of time after to eat dinner and sleep.
---
---
Related Articles