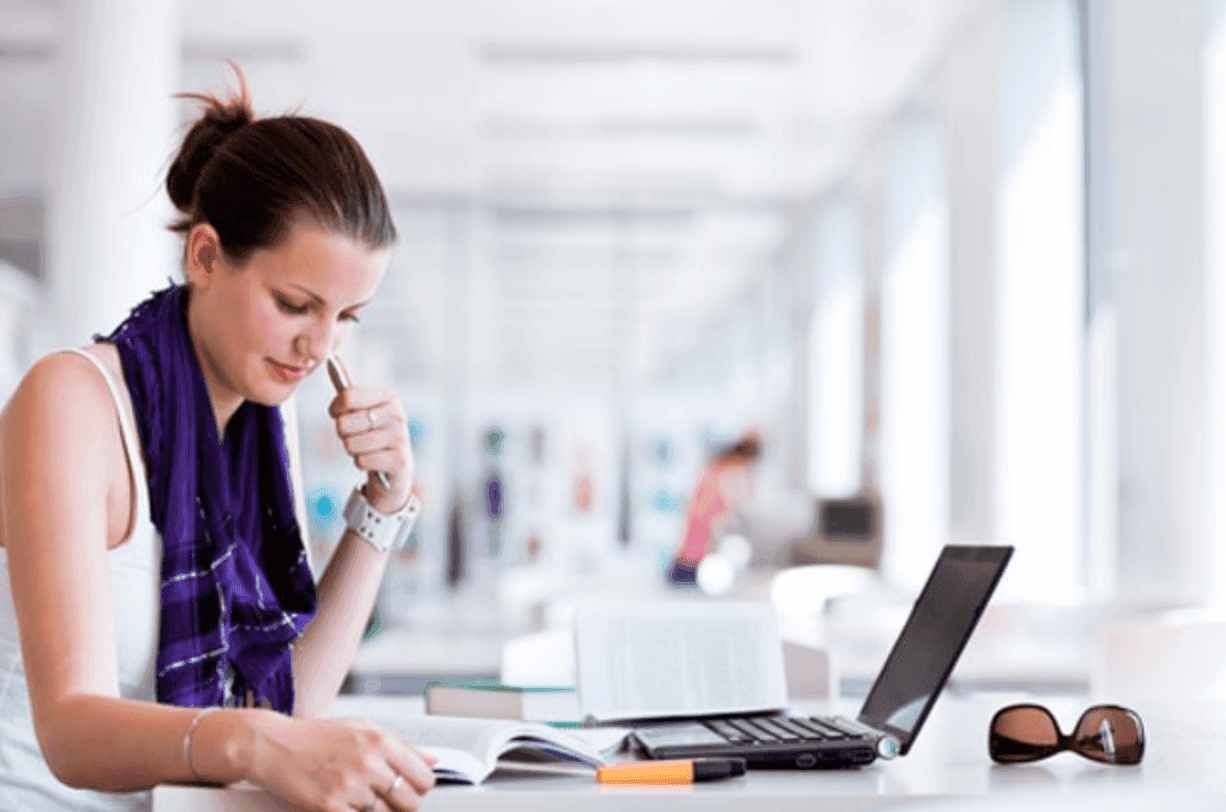 Sometimes studying is a hard thing to do. Either your roommate is Facetiming their loved ones, your neighbors won't turn their music down or you're just not in the right area to do it and stay concentrated. Here are 7 of the best places to study at La Salle in no ranked order:
1. The Library
La Salle's library is HUGE. Many students often go here to get there study on, meet friends for a group study session or meetings for various groups on campus. The library has 4 different levels, the basement, the first floor, the second floor and the third floor. The library also offers many private study rooms with chalkboards for those majors with a ton of information to remember, printers and computers to use.
2. Founder's Hall
Founder's Hall is a very underrated place to study on campus. The newly built business building on campus is absolutely stunning with a beautiful atrium surrounded by glass and 6 different floors. From the fourth floor down, you are able to overlook the atrium which is pretty cool. During finals times, not a ton of people come here to study which makes it perfectly quiet and the modern feel to the whole building makes everything peaceful for the moment.
3. Holroyd or Olney Hall
Holroyd and Olney Hall are right next to each other in the center of campus. Holroyd has many different lounge areas on each floor but the main one is in the lobby. With comfortable chairs and tables, it is a good place to hit the books. Olney Hall has fewer places to study out of any place on this list, the only available study areas are right in the lobby and in front of the tech center. It may not be the best place to study but it'll get the job done.
4. The Union
The Union at La Salle has many different places inside of it. Whether it be Starbucks, Subway, the food court, the commuter lounge or the Dan Rodden Theater, there's variety. Many students go into Starbucks and stay there for hours. They have their coffee, their work they need to do, plus there's a good chance you won't be interrupted there.
5. Blue and Gold or Treetops
A dining hall may seem like a weird place to study at but there's some positives to it. If you go there during the morning, that's your best bet to actually have time to study. You'll have food all around you and there's also a good chance you won't be interrupted only because not many people eat in the morning.
6. Your Dorm Room
Maybe the places above do not work for you. Maybe you're not comfortable being around people and studying at the same time. Your dorm room may be the best bet for you. You're in a comfortable place, you have your comfy clothes on and you're just in the right mindset. At your room you're hopefully only limited to 1-3 other people you have to deal with, but if you say your studying, they'll most likely let you be.
7. A Dorm Lounge
Just like the dining halls, your best bet for studying in a dorm lounge is to do it during the morning or afternoon. Just from experience, not a lot of people go into the lounge during the day. It's a nice quiet place plus its close to your room. You can be in your comfortable clothes, have snacks and can go back to your room whenever.
Those 7 different places at La Salle are key if you want to study. If you're the type of person that doesn't need to study, then that's good for you. Just enjoy the areas around you and be mindful of those that are studying around you. Keep those grades high and hope the best when you finally take those exams.
---
---
Related Articles