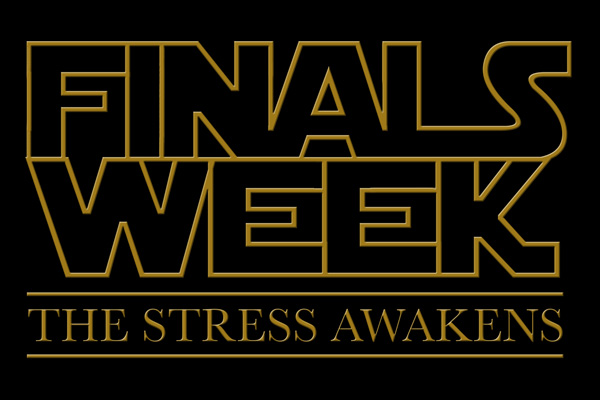 It may seem like this semester has just started, and to be fair it has. But that doesn't mean anything because before you know it, it'll be the end of the semester already and finals week will be upon us. Instead of being stressed out and not knowing what to do, read this article. Here are 5 ways to survive finals at La Salle:
1. Get enough sleep!
Sleep is the most important thing that you can get during finals week or really before any big test. The ideal amount of sleep one can get is a full 7-8 hours the night before. If you get any more or any less, you will feel groggy and tired. As much as you might need to stay up all night, it won't be the best for you in the morning.
2. Eat breakfast
Most people nowadays don't really eat breakfast which is understandable because we live in a world of rush. We are always rushing to get to work or class or somewhere else. Breakfast, while it does take some studying time out of your day, it will make you feel extremely better. It will make you feel energized and ready to take on your big test(s)!
3. Stay Confident
Confidence is key! Pump yourself up, you got this! If you believe in yourself then you can do whatever you set your mind to. If you say you're going to fail, thats a horrible mindset and you probably will fail. However, if you put yourself in a positive mindset all week, you'll have the best outcome for yourself at the end of the week.
4. Stay away from distractions
Distractions are horrible if you're in your zone and studying all day. These can throw off your mood and ruin your studying. The best possible place to study is somewhere where you know that nobody will distract you such as the Connelly Library or Founder's Hall. If you stay in your room and have a roommate simply ask them to be quiet and let you be.
5. Pet the dogs at the Quad
Usually La Salle will have dogs at the Quad one day during finals week. Go ahead and go see them, they'll love the pets their receiving from you and you'll love the stress-free moment with them.
Finals week can be stressful but you can get through it. Follow these steps above and you'll do perfectly fine. Good luck and treat yourself after! You deserve it!
---
---
Related Articles