Even the name
Langara College
just rolls of the tongue. Students love to attend this prestigious Canadian institution thanks to this, but mostly thanks to the excellent faculty members. Here are the ten finest ones:
1. Lolita Gambroudes
Rating: 5.0 Department: Languages
Courses Taught by Professor Gambroudes:
SPAN1115 – 
Learn More
Student Reviews of Professor Gambroudes:
"Awesome teacher, take her class! You won't regret it." "Lolita is the cutest teacher ever! She is such a delight to have as a teacher. She's such a wonderful teacher and I am definitely taking another Spanish class with her next semester. If you're taking Spanish, don't take any other teacher but "Lolita". She's super nice, approachable and professional." "Lolita is amazing!! I took the GIC format of 1115 and she was super helpful. Very approachable and sweet, I learned a lot. If you put in consistent work and ask for help if you need it, you'll do very well in her class."
2. Alina McGuinness
Rating: 5.0 Department: Accounting
Courses Taught by Professor McGuinness
FMGT2294 – 
Learn More
Student Reviews of Professor McGuinness
"Excellent teacher! Learned a lot from her!" "One of the best profs I've had for accounting. She's super sweet and supportive, both inside and out of class. She truly cares about her students a lot. The material in audit can be dry, due to the nature of the subject, but Alina does her best to bring life to the content, with personal stories and good humour. Recommend her highly!" "One of the best teachers I ever had!"
3. Farid Mirhady
Rating: 5.0 Department: International Studies
Courses Taught by Professor Mirhady
LEAP8 – 
Learn More
Student Reviews of Professor Mirhady
"Farid is a wonderful teacher, i'm so glad that i could have him as my ESL teacher, he is very nice and helpful!!! LEAP8 was long and stressful, but he made it not that hard and interesting, all the students love him so much. Go ahead and meet him on leap 8!" "Approachable, easy to understand. Strongly recommend!" "He is a wonderful teacher! His mother language is not English, so he can understand what kind of problem students whose 1st language is not English have. His teaching way is very effective!"
4) Myra Percy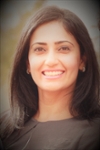 Rating: 5.0 Department: Nursing
Courses Taught by Professor Percy
NURS2163 – 
Learn More
Student Reviews of Professor Percy
"Myra is a great clinical professor! If you have the opportunity to take her, I highly recommend it. She is very clear about her expectations, and is readily available outside of clinical hours for any questions etc. She is approachable, and encompasses the characteristics a nurse should have such as being caring, empathetic, helpful, genuine, etc." "Genuinely wants students to succeed, very kind, understanding, and patient. Her exams are straight forward. Study and do readings and you'll get an A. If you're unclear as to what to study for her exams, simply ask her and she'll clarify. Simply amazing. One of the best profs in the nursing program I've had so far." "Probably one of the best clinical instructors at Langara. She is an amazing, caring, and knowledgeable clinical instructor. You'll learn so much from her and she's always ready to help. If you have a problem, she will go above and beyond to help you. Pick her if you have the chance."
5) Persis Ahrestani
Rating: 5.0 Department: Accounting
Courses Taught by Professor Ahrestani
FMGT4828 – 
Learn More
Student Reviews of Professor Ahrestani
"She always does a review and encourages you to ask all your questions in class so that you get it in class. Lots and lots of practice. I am so glad i took this course with her. Easily one of the best profs!" "Tough course. Excellent professor. She knows her stuff! Attend class lots of practice done in class." "She truly cares about her students, is respectful and really tries very hard to get across concepts. She made this course super easy with her amazing teacher style. I will be looking to register with her for more courses for sure!"
6) Debbie Ram-Ditta
Rating: 5.0 Department: Nursing
Courses Taught by Professor Ram-Ditta
NURS1170 – 
Learn More
Student Reviews of Professor Ram-Ditta
"I loved Debbie, she was a great instructor and made clinical a fun experience. I actually learned because she made me feel normal for not always knowing "how to"- she made this experience less stressful creating a positive environment! Debbie is great!" "Great teacher. Makes teaching fun and meaningful." "Debbie was the best instructor I've had in the nursing program so far. I had her for CPE I and it was an amazing experience. Be happy if you have her."
7) Helen Jackson
Rating: 5.0 Department: Nursing
Courses Taught by Professor Jackson
NURS3265 – 
Learn More
Student Reviews of Professor Jackson
"Make sure you participate and bring a calculator to clinical! Do NOT use your cellphone while doing your medication calculations. Helen really prepares you. She does orientation prior to going to the ward, and it is super helpful! I was nervous about going into peds, but Helen made it really enjoyable! Truly 10/10 instructor! MUST take her!" "Helen is seriously the best instructor I have ever had in the whole nursing program at Langara! She is organized, supportive, and knowledgeable! She truly cares about her students and the patients. Be keen, prepared, and ready to learn! She makes you feel so comfortable! She is so easy to talk, which is a HUGE plus!" "Helen is an amazing instructor. She makes you feel comfortable during clinical. She is open in her communication and allows you to do the same. She cares about the patients and her students and does everything to make sure that you have an educational and pleasant experience on the unit. Come to clinical prepared, pay attention, be ready to learn and you will have a great experience."
8) Ravinder Rakhra
Rating: 5.0 Department: Nursing
Courses Taught by Professor Rakhra
NURS1263 – 
Learn More
Student Reviews of Professor Rakhra
"Ravi is an amazing and kind instructor who always wants her students to get opportunities. As I had her for clinical practice, I found that she prepared us for term 3 as best as she could since she was aware of the huge jump. Overall a great instructor!" "Ravi is an amazing clinical teacher! She is super approachable and ALWAYS wants/does best for you and your learning. At times she can come off as a little intense or strict but its only because shes trying to prepare you for higher terms. Ravi is a great teacher, genuine and understanding, I would highly recommend!" "Super sweet and approachable. She is always willing to answer your questions."
9) Gayle Allison
Rating: 5.0 Department: Nursing
Courses Taught by Professor Allison
NURS1109 – 
Learn More
Student Reviews of Professor Allison
"I loved taking this class! She was a very positive and encouraging instructor. She is a very kind and wonderful nurse. I got an A in her class and I enjoyed learning the material. The exams were easy. A lot of the material is common sense, but look over the power points before the exam and it's easy." "Sweetest prof ever. Sends a ton of emails." "Gayle was an amazing instructor! She was so positive with all of her students. Midterm and assignments were very easy and she was very quick to get marks back. Would definitely take a course with her again!"
10) Merle Viaud
Rating: 5.0 Department: Education
Courses Taught by Professor Viaud
ECED1315 – 
Learn More
Student Reviews of Professor Viaud
"Merle is by far the most phenomenal instructor. Her teaching style captivates you in ways that makes you want to listen intently. She explains her curriculum with care and easiness. If you have problems with anything about the program or even your life, she will be there for you with open arms. I feel honored to have been one of her students." "I seriously don't think any student (or colleague for that matter) would say anything negative about Merle. Her heart is enormous and genuinely wants everyone to succeed. Brilliant teacher and so full of knowledge and adorable humor. One of the best teachers I've ever had in my life. I'm not the only one in my program who will miss Merle!" "She is warm and approachable.. Her lectures are pretty straightforward and inspirational. Lots of support."
Notable Research Projects per Faculty at Langara
1) Helping Soil by Kelly Sveinson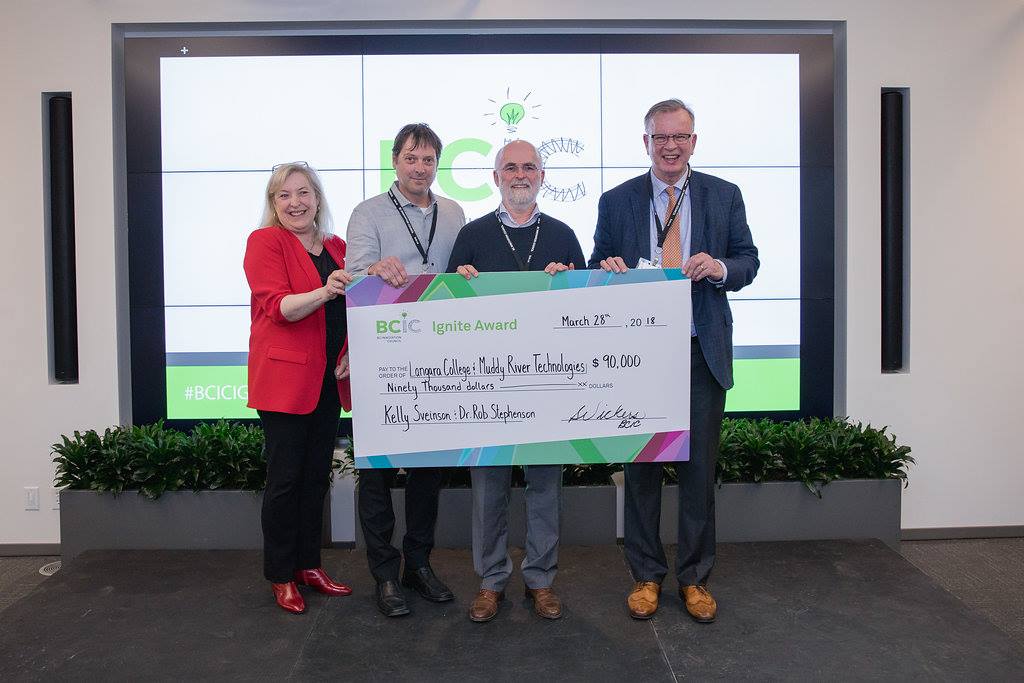 Faculty
:
Chemistry
The research conducted by Kelly Sveinson is rooted around protecting soil from degradation. Her work is going to be furthered thanks to a specific recognition she just received. It came in the form of ninety thousand dollars of funding from innovation award groups.
2) Sexual Respect by Maggie Ross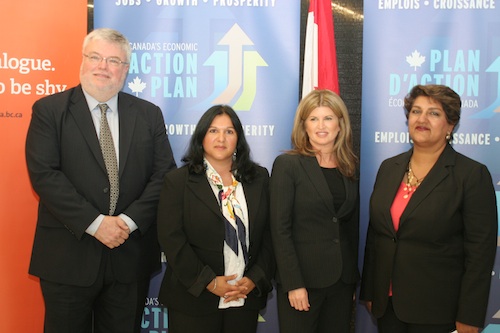 Faculty
: Student Conduct & Judicial Affairs Led by Maggie Ross, Langara College embraced a project of sexual respect. Her research proved useful in the forms of seminars, bouts of training, and more rooted around sexual violence that was available to people across the Langara campus. The initiative just recently marked its one year anniversary.
3) Smoke-Free Campus by Dawn Palmer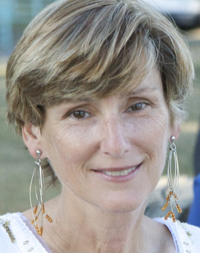 Faculty
: People Services Smoking is one problem many groups have aimed to quell over the past decade. Langara College has officially lasted one month as an entirely smoke free campus. The initiative was led by Dawn Palmer in conjunction with the World Health Organization.
4) Replacing Fans by Lane Trotter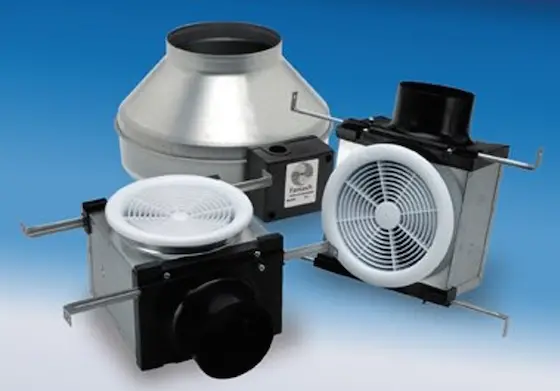 Faculty:
Environmental Sustainability
Langara College has had many fans since the 1970s that are now at the end of their lifespan. But this presented an opportunity for those focused on the environment at the school to make a difference with their replacements. Now, they have ventilation fans that are built to reduce the school's carbon footprint.
5) Expanding Tech Talent by Margaret Heldman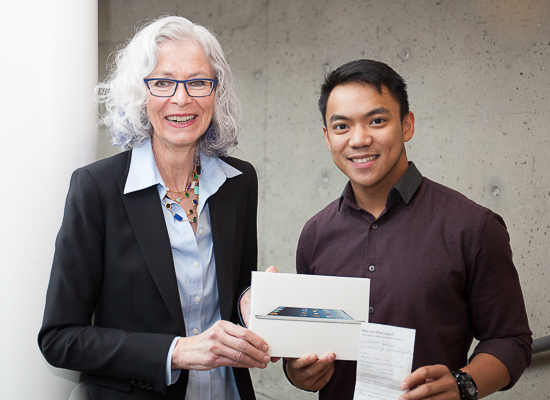 Faculty
:
Science
One of the fastest growing industries is that of technology. More jobs are becoming available in this field every day and schools are focusing on making students literate with the topic so they can adapt to the field. Thanks to the efforts and research of Heldman, more opportunities will be provided to Langara students to the tune of one hundred thousand dollars. One of Canada's top academic institutions, Langara College has a lot to be proud of in terms of their faculty-based research.