Back to Liberty University Blogs
Restaurants & Cafes for Students at Liberty University
At Liberty University students' needs are given top most priority. One of the most important needs of students is food. Food is a basic need and it is essential in order to provide students with energy to study, nutrients to stay healthy among many other benefits. Availability, accessibility and affordability of food places within and nearby the university is important. The university provides students with a variety of cafes and restaurants that are affordable and offer the best quality services. The following are the cafes and restaurants for students at Liberty University.
1. Tinney Café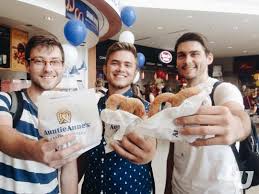 The Tinney Café is a two-level café offering students with Starbucks coffee. It is spacious and includes the Pizza Hut Express, Sushi, Starbucks and Auntie Anne's Pretzels. It is the best place to pick up coffee and snack before you start your day. The items are very much affordable to all the students.
2. Doc's Diner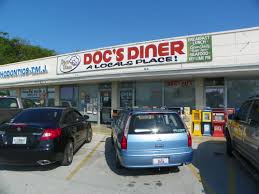 The Doc's Diner features a variety of items including but not limited to salads, wraps, burgers, desserts and cheesy appetizers. It is a favorite restaurant by majority of the students as well as the residents of the Lynchburg area. The prices are friendly and the environment is conducive.
3. Dunkin Donuts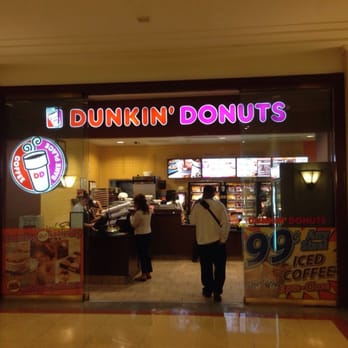 Dunkin Donuts is located in the Commons University Blvd. it features fresh donuts, sandwiches and coffee drinks. If you are an early morning or a late night person then you will find this place very useful. The food is fresh and very affordable.
4. Food Court at Reber-Thomas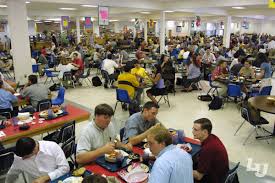 The Food Court at Reber-Thomas features 22 stations from which students can choose from. The items available include international cuisines, fried chicken, fresh pulled pork and pasta. The price ranges are very friendly and most of the students can be able to afford them.
5. Simply-To-Go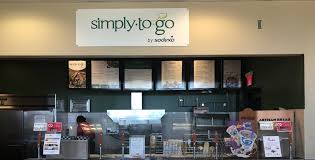 The Simply-To-Go is located in the School of Osteopathic Medicine 306 Liberty View Ln. It features on the go snacks, soups and sandwiches. It is the perfect place to visit during your study breaks so that you can replenish some of the lost energy as you relax. It is also very affordable.
6. Cravings Food Truck
The Cravings Food Truck features delicious lunch and dinner during the weekdays. It is the trendiest form of dining and the services are great. It is also a favorite for students. it accepts dining dollars as well as the Flames Cash.
7. Bistro '71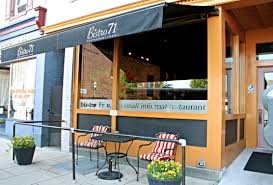 The Bistro '71 is located at the Davis's place as a go and grab location. It features gourmet pizzettes, flat bread melts which are prepared using fresh ingredients. The food is delicious and healthy and attracts a lot of students. It is also affordable.
8. Baskin Robbins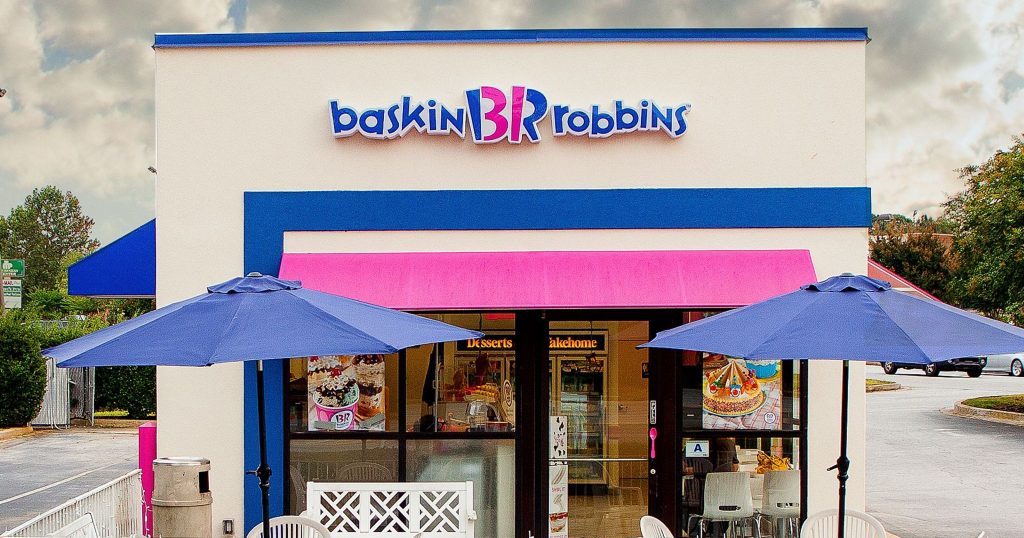 The Baskin Robbins is an on campus restaurant featuring fresh baked cookies, ice cream and milkshakes. It is a nice place to grab items as you head to some other activities. The services are god and the prices are student friendly.
---
Suggested Articles in Liberty University