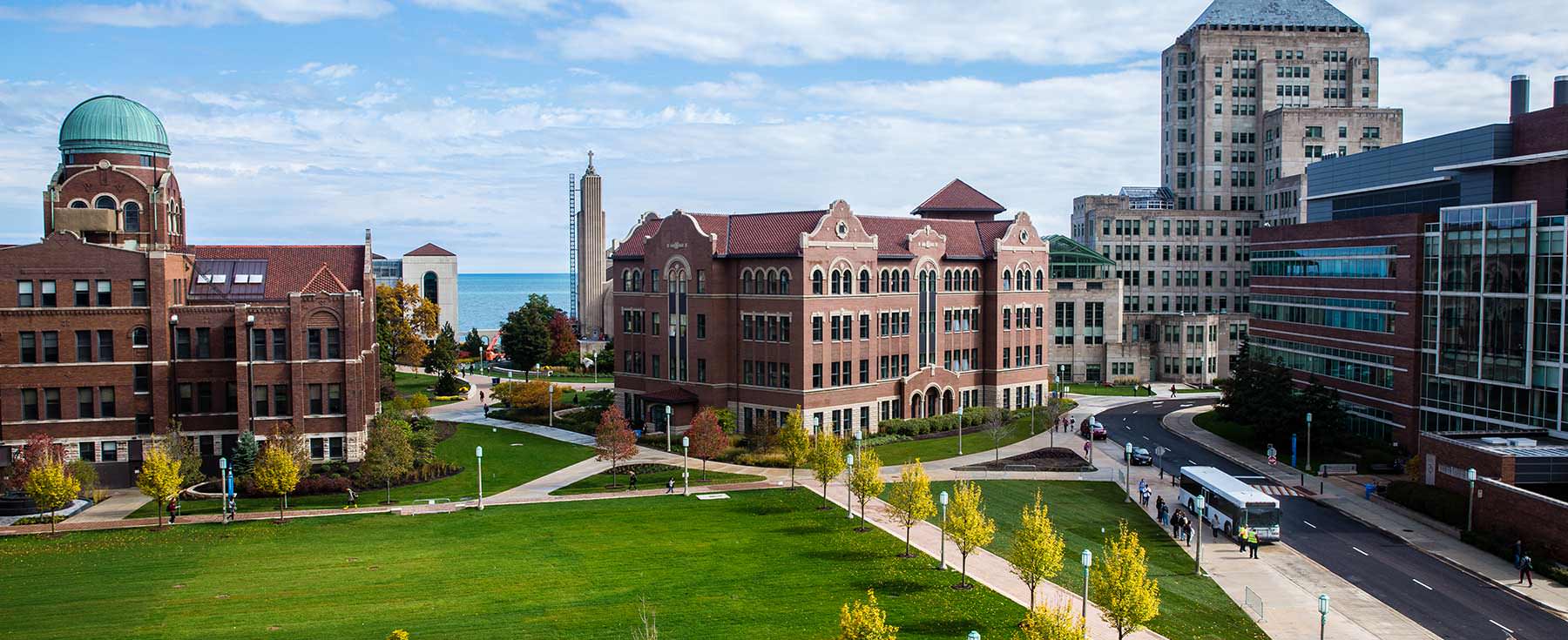 Loyola University is an amazing college to go to. Located in Chicago, it is one of the most diverse and interesting campuses to visit. The school provides a lot of opportunities for students, both academically and socially. If you're interested in learning more about this university, or are interested in living on campus, here are the top 8 residence halls at Loyola University!
1. Campion Hall

Address:6317 N. Broadway
Chicago, IL 60660
This dorm hall is home to the honors students in the college. It's located on the north side of campus and is close to bus stops and a lot of study spaces. There are study lounges and a TV room in this hall.
2. Fordham Hall

Address:6455 N. Sheridan Road
Fordham hall is another dorm you could live at on campus. This hall has an amazing view and is comprised of many floors. It's close to campus and also has a lot of cool study spaces in the building!
3. de Nobili Hall

Address:6350 N. Kenmore Avenue
de Nobili Hall is a really cool place to live at on campus. There is a dining hall in this building, and two common kitchen areas. The rooms are comprised of double and triple traditional style rooms.
4. Georgetown Hall

Address:6301-15 N. Kenmore Avenue
This is a really awesome place to live at on campus. It has an amazing courtyard where students can go to and study. It's also located close to all academic buildings and the libraries. The rooms are all 5 person apartments.
5. Le Moyne Hall

Address:6308 N. Winthrop Ave.
Another place to live at on campus in Le Moyne Hall. This residence hall is comprised of studio and one bedroom apartments. Only upperclassmen can live here. It's also very close to a lot of other university buildings.
6. Canisius Hall

Address: 6246 N. Kenmore Avenue
This hall has studio and one bedroom apartments meant for upperclassmen. It has 4 floors that are all fully air conditioned. Laundry rooms are available at every hall.
7. Seattle Hall

Address:6313 N. Winthrop Avenue
Seattle Hall is an amazing place to live at on campus. There are apartments with one bedroom doubles. The rooms are furnished with XL twin sized beds. The dorms are also meant for upperclassmen, and apartments are separated based on gender.
8. Spring Hill Hall

Address: 6211 N. Winthrop Avenue
Spring Hill Hall is an awesome place to live at Loyola University. It's meant for upperclassmen students and has studio and single bedroom apartments. There is in-hall laundry and parking is available for students.
There are so many amazing places to live on this campus. They each provide a unique living experience and an inclusive community. The campus is beautiful, and it would be worthwhile to check out attending this prestigious university.
Here is your Move-In packing list at Loyola University
Basics

– Bedding
– Rug
– Pillows
– Decorations
– Shower Caddy
 Food and Snacks


– Instant Ramen
-Instant Mac and Cheese
– Chips
– Fruit Snacks
– Bottled water
Tech & Entertainment

– Computer Monitor
– Television
– Speakers
– Headphones
– Charger
School Supplies
 
– Pens
– Pencils
– Notebooks
– Planner
– White board
– Cork Board
Cleaning Up & Organizing

– Hangers
– Under the bed Organizer
– Closet organizer
– Bedside dresser
– Shoe Rack
Campus Gears

– Bike
– Keychain
– Backpack
– Lip balm
– Lock
Items you should ask first before bringing

– Microwave
– Candles
– Hot Plate
– Iron
– Ironing board
---
---
Related Articles