Back to Macquarie University Blogs
10 Macquarie University Library Resources You Need to Know
Macquarie University
is a public research university based in Sydney, Australia, in the suburb of Macquarie Park. Because it is a public research university is relies heavily on money from research. Here are 10 different resources from the library that can help you out.
1.General Chat
The general chat is used if you have questions but need them answered asap. Mainly use this in a dire time. But be sure to ask at hours of operation for best results.
2.Referencing
Many students need help on how to properly reference sources. The library is there to help. If you have any questions a representative is more than willing to show the ropes.
3.Survey
This survey is for the good of you and the library. It takes only 4 min and allows the library to make great improvements. You might also win prizes.
4.Copyright
Many people do not know what copyright means or how to properly cite sources. Which is why the library has a tab describing what copyright is. It also details copyright in different areas such as research.
5.Borrowing
Borrowing allows for students to have access to material they might need for longer amounts of time. Online you can check your loans as well as dates and when things are overdue. You can even check online for your cut off limit on books.
6.Study Support and Assignments
This is a tab that offers students different methods for working on proper studying. It can give resources to students that are even honed in on their particular field. Such example would be studyWISE which helps with English and reading.
7.Collections
The collections are more so private books that are categorized based on a commonality. These are more rare books and clippings that are work visiting. A few examples are maps and videos.
8.Teaching Support
The library is there for you in need of information to teach. You have access to special audio video files. You also can reserve readings or manage your bibliography references in a compact spot.
9.Contact the Library
You can contact the library in an array of different avenues. The librarians are active on social media accounts. As well as you can call during regular business hours.
10.Research
There is an array of different workshops the library holds. These are research oriented and are great if you need additional help. Make sure to pre register for these events.
Locations at the Library in Macquarie University
*There is only one library from what I could research*
1.iPrint
There are floors available for those who are in need of printing. These floors consist of levels 1,2, and 3. You can use either a provided computer or your own laptop.
2.Lachlan
This is a special room that puts on display different art. Visit this room if you are interested in learning the history of artists. The location changes displays regularly with a few semi permanent pieces.
3.Cafe
The cafe is ran through campus dining. It allows for students to enjoy a quick snack after a long time of studying. Students need a place to refuel or take a much needed break.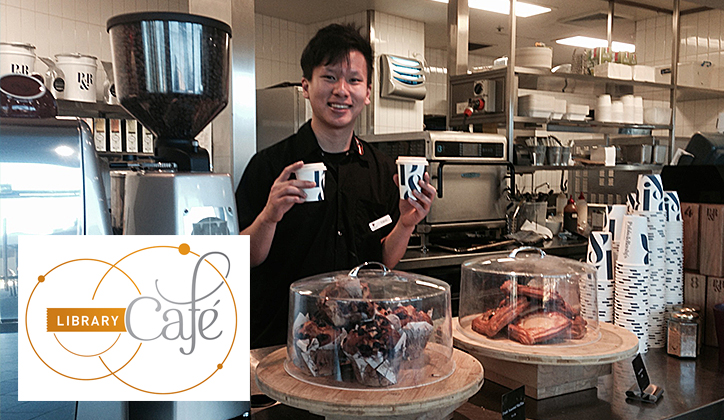 4.Smoking Area
The library for the most part is a smoke free zone. But there is a special area that allows for smoking. Do not try to smoke outside of the area.
---
Suggested Articles in Macquarie University