Resonating in Augusta University, the Medical College of Georgia (also known as MCG) was founded over 200 years ago to place itself as one of the nation's first medical schools. MCG prides itself in their goals of optimizing health care and providing a valuable education and service to their community. The Medical College of Georgia is offered for third and fourth year students who have been elected into the school. If you have had the honor of being selected into one of the nation's oldest medical schools, then here is your guide to beginning your path on a successful start!
Undergraduate Research is a new class for Chemistry Majors at MCG. This class is targeted specifically to those students who haven't completed their undergraduate research outside of the University. MCG created this class to make it easier for students to complete their students within the boundaries of the school. Along with this, you have the convenience of working with professors you most likely already had from other classes!
PHYS 2211 is a great course for those who have to complete a physical science requirement. Students know this course as one of the easier science classes you can take. Professors want to create a more welcoming atmosphere so that students aren't afraid to indulge in the world of science. So if you have had passed fears about taking a college science course, then look no further! PHYS 2211 is the perfect course for you.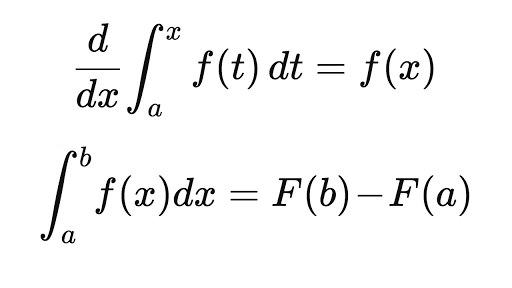 Calculus 1 is the first class of the Math series for Science Related Majors. Along with this, it is also one of the easier math classes that you can take at MCG. MATH 2012 has a higher rate for students to pass and excel in the class. So there is statistical proof that there is no reason to worry about this class! Just put in the work, and your grades will highly reflect that.
Differential equations involve the derivatives of a function or functions. If this scares you, don't be afraid. MATH 3020 works to make sure that students have a great foundation so that they can excel in the class or courses in the future! It's an amazing class to learn basic skills while also helping raise that GPA.
Infectious Diseases is a new class to MCG. It has become a fan favorite of students because it is an interesting take on a sector of science. Not only does it focus on the actual disease but it also works on the effects on the lives of students after obtaining the disease. It is an easy course that is equally interesting!
PHAS 5140 is a great introduction to learning the skills that are needed in science labs and everyday life. Professors work hard to make sure that students are prepared for jobs with advanced skills once they leave college. Not only is this course perfect for raising that GPA, but you will also be able to learn more about yourself and skills that can give you a competitive edge!
Professionalism and Teaching Practicum is also another course dedicated to ensuring students have the proper tools for the "after-college" life. It helps student build their professionalism skills on how to work in the working world. Along with this, it also targets the teaching side of the work world and how to function in a learning environment.
Fundamentals of Human Communication is primarily for business majors. Although it is a business major requirement, it is also a great class for other students. This class gives students the skills of speaking with others and public speaking. It will be a great addition to your resume once you leave college!
World Humanities is also a great elective class. It can function as a regular elective or as a history class. In HUMN 2001, you focus on the different ethnicities around the world and how they function. Along with this, it allows students to create their own perspective on different cultures and how they relate together.
If you have to complete your English requirement, then ENGL 1101 is the perfect course for you. This course teaches you the fundamentals of english while also giving you the skills to pass further classes. It may be a large workload, but it is definitely an easy A. Let this class help you raise your GPA!
The Medical College of Georgia is a competitive and well-funded school. As one of the first medical colleges funded in the United States, they have built a great reputation over the years. If you have had the opportunity to attend this school, then let this be your guide to helping yourself start your first year off great!
---
---