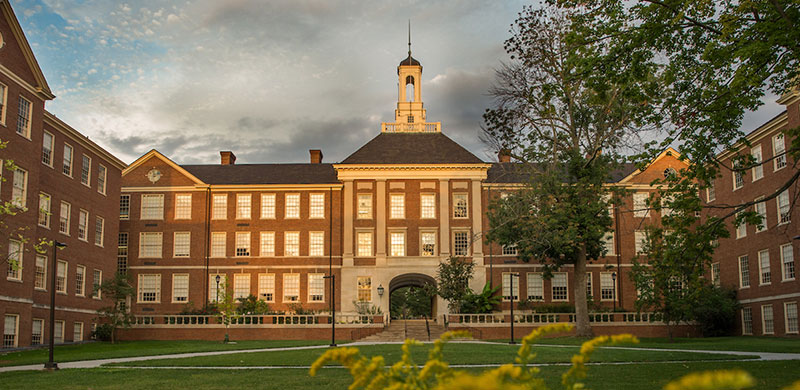 The main reason we are all going to college is to get an education. In order to get a good education, you have to study for your classes. It is essential that your study location creates a conducive atmosphere where you can get solid work done. Here is a list of 5 of the best places to study at Miami University.
1. King Library
This is an obvious. The library is a pretty typical place to study. However, it is one of the best places to study. There are four levels in the library. Each time you go up a level, the quieter it becomes. If you prefer to study with background noises around you, the lowest level is ideal for you. They have a great little food place in the basement of the library if you get hungry while studying. Or if you need absolute silence to get some hardcore studying done, the top floor is the study area for you.

2. Kofenya
Uptown, there is this great little coffee place where a lot of Miami students go to study. It is locally run and owned, so it is an added bonus to support a local Oxford business.  It's great if you need a little caffeine boost while studying for that big exam. It has comfortable seating and there's definitely more seating than the Starbucks on Maple Street.
3. The Engineering Building
Strange as it may sound, the engineering building has some great spots to study. Even if you aren't an engineering major, pop in here to crack down on some homework. It stays fairly quiet and there is a lot of natural light. The second floor, in front of the big windows, is a wonderful place to study. There are comfy chairs to sit in and vending machines nearby.
4. The B.E.S.T. Library
Located in the lower level of Laws Hall, the B.E.S.T (Business, Engineering, Science, and Technology) library is a great place to study. It is quiet and there are tables for you to work with others too, if need be. This library grants you access to computers and you can find resources for business, engineering, science, and technology topics.
5. Psychology Building
The psychology building is a fantastic place to study. The second and third floors have high top tables, comfortable chairs, and benches for you to work on. These study places are spread out all over the top two floors. It stays super quiet – making is really easy to focus on the work you have to get done.
Studying is the best thing you can do in order to pass your classes with high marks. This semester, make sure you study in the right place so your studying is effective and productive. Hopefully, this guide gave you a little insight into some of the greatest studying spots on campus. Now, go out there and crack open those books!
---
---
Related Articles