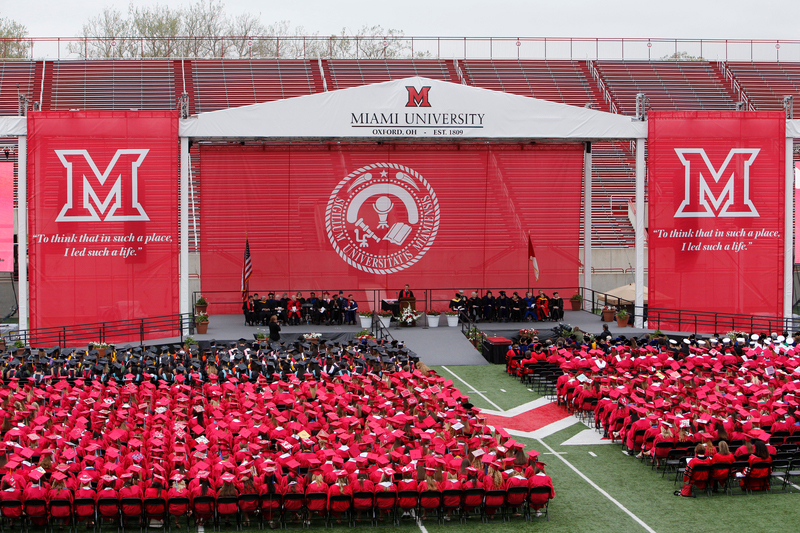 The current generation of students is increasingly eager to finish higher education as soon as possible, while still graduating with a respectable GPA sought after by graduate level institutions. Here are a few tips to help you earn that undergraduate degree while saving money and time.
1. Take advantage of AP classes in high school
A quick internet search shows that incoming freshmen at Miami University who pass their AP exams may be awarded anywhere between three and seventeen credit hours, giving them a significant head start in the college game. With fewer introductory courses to worry about, first-year students can focus more on their personal interests by taking more courses related to their major. Not to mention, enough credit hours earned through high school advanced placement courses might even earn you sophomore academic status during your first year and bump up your graduation date, all while saving thousands of dollars.
2. Take a few classes during J-Term and over the summer
Miami students are especially fortunate to be offered so many online classes over long breaks, enabling them to chip away at requirements all from the comfort of home. Miami also offers options for students enrolled during winter and summer terms to continue residing on campus.

3. Look into study abroad/study away opportunities
Ranked as one of the best colleges for study abroad programs, Miami University offers a wide range of travel destinations designed to suit students' interests and needs both within the U.S. and in 90 countries across the globe. The study abroad team at Miami will even work one-on-one with students to tailor a program specifically catering to their desired destination, courses of study, etc. Programs range anywhere from a week to an entire semester and provide a great way to have fun while also completing many credit hours.
4. Don't feel pressured to take too many courses at once
While some students can easily manage 18 credit hours, get 8 hours of sleep, find time to exercise, and maintain a strong social life, a heavy course load is not for everyone. Even the most high-achieving students should take into account that even if they're intelligent enough to do well in every course, nobody has the power to add more hours to a day. Managing one's time wisely and taking a personally realistic number of courses each semester reduces stress, leading to overall better mental health and more success in each class taken.
5. Start college with an idea of what you want to major in
While it's certainly not realistic to expect every 18 year-old to know what her/she wants to start a career in, at least having a general idea of your interests is essential to selecting courses that won't end up being a waste of your time and money.
Although four more years of schooling to earn a degree might seem daunting to new college students, rest assured that careful and realistic planning will enable you to enjoy the time spent studying, save money, and graduate quicker.
---
---
Related Articles