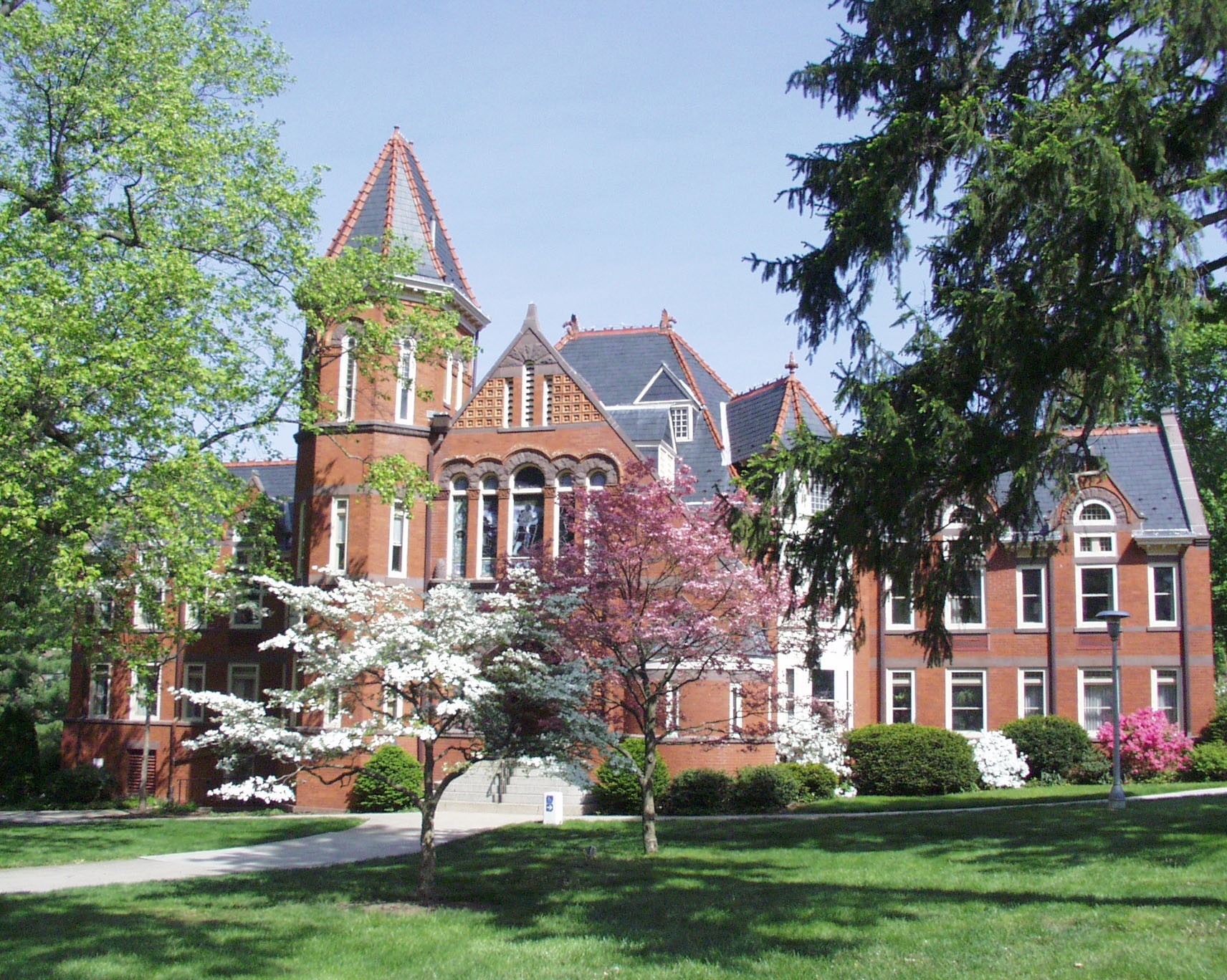 Also known as The Ville, MU, or Millersville University, the Millersville University of Pennsylvania is a public university that has fourteen schools which are included in the Pennsylvania State System of Higher Education (PASSHE). It was founded as an academy that has the unorthodox style of teaching which is the workshop-style. This method was a response to the 1834 Free School Act of Pennsylvania. The Millersville University of Pennsylvania was established in 1854, and since then gained a respectable reputation in terms of academics. With that being said, let's take a look at the top 10 hardest courses at the Millersville University of Pennsylvania.
Digital Foundations of Art is the study of producing art through digital devices. It tackles the concepts and principles of digital art, as well as its history and use for daily life. The course delivers the creation of art through digital mediums. Digital Foundations of Art is easy to be learned but is hard to express.
Military Tactics is one of the hardest courses because of its natural desire to innovate discipline on its own. The course promotes both the study and application of leadership. It includes the test of setting goals and managerial tasks for a group or even on the students own role as a leader. Military Tactics is a collective of hard-work, leadership, and problem-solving.
This course is hard because technically this course is only offered to students who are not computer science majors. Problem Solving with Computer is composed of reading, analyzing, storing, and retrieving data. This course not only uses devices that transfer data but also the power of the internet as a tool.
Genetics and Molecular Biology is a study of basic concepts and principles of genetics and molecule studies. The course includes a bunch of interesting but pain-in-the-head topics like molecular structure, gene mapping, evolution, and more. This is one of the hardest courses simply because of the complicated structure of biology and composed studies.
Don't be caught up in its name. Ordinary Differential Equation showcases the power series solutions and differential equations. Students in this course may also take mathematical physics, systems of first-order equations or Laplace transforms. It is no doubt that mathematical courses will take up at least one spot for this list.
Inorganic Chemistry introduces the different theories for inorganic, bioinorganic, and other compounds and elements. As it is a scientific course, Inorganic Chemistry surely earned a spot for this list not only because of the complex nature of studies but also the additional concept of "inorganic" structures that is unusual in the field of chemistry.
In this course, the study of the basic to complex theories of evolution and origin of the earth will be explained. Origin and Evolution of the earth tackle not only the development of planet earth and its inhabitants but also the outside world that humans barely know. Geophysical behavior will be observed in this course. Expect other manifestations of the earth's interior studies in this course. This course made it hard to this list because of the principles that can distract students and question their origin.
Gender and Race Issues is a course that is made because of the real deal that people have challenges today. The topics that this course offers are the life challenges that aren't answered or heard in everyday life. The issues tackled about gender and race are still not clear from the old times up to this date, and this makes Gender and Race issues a difficult course for those that are not interested in these topics.
Artificial Intelligence is a course that will put any techy student's skills to the test. This course is an introduction to AI programs that we use today. A machine, programming language, problem-solving, and theorem proving are the skill needed to achieve perfection in the challenges made by this program. Computer software skill and problem-solving will be honed through studying this course.
In this course, teacher candidates will be meeting the needs of persons with physical challenges. Individualized Education Planning is a study of the behavioral examination, mental, physical, and theories for teaching students that have multiple or severe disabilities. In this program, teacher candidates will be taught on how to understand, instruct, and plan for their future students that have disabilities. The course isn't easy, especially as it is for serving future students with physical/mental challenges.
Hard it may be, but the challenges presented by these courses are detailed and crafted for those who are really interested. The Millersville University of Pennsylvania is not an easy academy to study at, but the experiences and knowledge a student will collect after passing all the courses mentioned above are priceless.
---
---
Related Articles