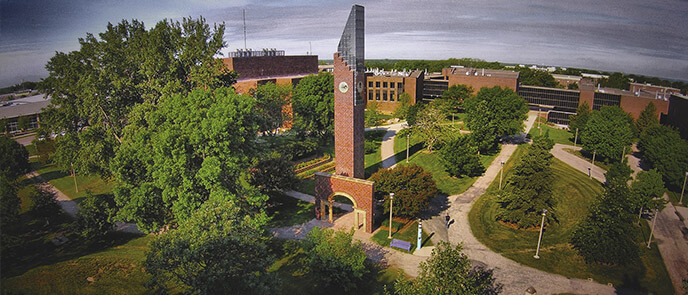 Are you looking for something fun to do with your roommate?  A fun date idea?  Just bored and don't want to leave campus?  Check out some of these fun things to do on campus.
1. Go to Jazzman's
If you have never been to Jazzman's you are missing out! They have smoothies, coffee, and amazing bakery treats.  You can hang out there, sip your coffee, and relax.
2. Go to the Bullpen
The Bullpen is in the basement of the CSU and has bowling, food and drinks, and pool.  They also have arcade games and Wii's set up that you can use.  This makes for a super fun, cheap date night.
3. Check bulletin boards and see if anything is happening
Most nights they will have different events run by different groups on campus that you can attend, and many of them are free with a Mavcard!  Whether it is a movie or stargazing, you are sure to find something fun.
4. Hang out by the fountain
The fountain is beautiful in the beginning of fall semester and the end of spring semester when it is on.  Take advantage of it's beauty and do some homework or just hang out on the steps.
5. Go for a walk around campus
The nature around MSU is breathtaking.  There are trees and flowers everywhere.  Going for a walk on a nice day is a super fun way to get out of your stuffy dorm and experience nature and the beautiful campus you go to school at!
6. Go to a sporting event
Most days also have sporting events to attend as well.  If you're interested in big games like hockey or football you may have to wait until the weekend, but basketball and volleyball play during the week and going to these is a great way to show your Maverick pride.
7. Hang out in the CSU
There are always people tabling in the CSU, as well as places to get food and comfy booths and chairs to hang out in.  You can grab a bite to eat with your Mavcard using dining dollars so you don't even need cash.
8. Go to the gym
The gym has a bunch of up to date equipment you can work on.  You can also join an intramural sport or just join in on a game of basketball happening in the Otto Rec Center.
9. Have a game night
If you are a freshman you can knock on your floormate's doors and if they aren't busy you can get a game night going.  If you can convince your CA to attend they normally have treats, and you can rent any board game from the Front Desk.  I personally have some great memories playing Cards Against Humanity so check that one out.
10. Bake something
Each dorm floor has a kitchen in it so you might as well take advantage!  You can buy supplies in the Julia Sears grill and rent out the pots and pans from the Front Desk.
---
---
Related Articles