Back to Monmouth University Blogs
Jobs for College Students at Monmouth University
Having a job while in college can definitely be worthwhile. It will help to cover some costs that go towards a student's needs such as renting an apartment, grocery shopping, and going out with friends. There are also opportunities that although may not pay, can be worth it when gaining new experiences. Below are some of the top jobs and opportunities for college students at Monmouth University!
1. Housing Help Desk
As a housing help desk assistant, you will work with and interact with many students on campus. Students can become a housing help desk assistant by applying on the school's website. Both work-study and non-work study are offered to students.
2. Student Center Information Desk
Do you think you have what it takes to answer questions about campus? There are many questions students, faculty, and visitors have. As an information desk assistant, you will help them find the answers to those questions and direct them to the right direction.
3. Resident Assistant
As a resident assistant, you will be the face of housing. You will work to interact with students on campus to ensure that their time and experience at the university is worthwhile. Resident assistants will live in dorms and supervise students in their particular hall and/or dorm.
4. Orientation Leader
As an orientation leader, you will help to welcome in new and incoming students. Students will have a chance to see what it's like to be at the university from your perspective. You will help to manage a team of students over the summer.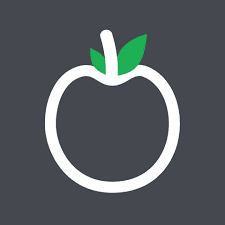 Do you want to get paid for your notes? Take notes with OneClass and get paid while you go to class. When you take Notes with OneClass, you not only earn but also get better at studying and focusing during your lectures. Become a Notetaker today.
6. Habitat for Humanity
Was there a time in your life where you have faced obstacles? Habitat for Humanity is all about helping people overcome those obstacles through everyday life. Students will help to fundraise and advocate for housing for families across the nation.
7. Best Buddies
Is there a friend in you? Best Buddies of America is looking for outgoing and fun students who want to gain a new friend! Best Buddies helps students with disabilities who aim to have an improved experience here at the university. Students will have to go through a volunteer application process in order to be selected.
---
Suggested Articles in Monmouth University