Back to Mount Holyoke College Blogs
Top 10 Buildings You Need to Know at Mount Holyoke College
Mount Holyoke College is a private liberal arts college for women in South Hadley, Massachusetts. The school has a 52% acceptance rate. The college has around 2,000 students that attend. Here are 10 different buildings you need to visit at Mount Holyoke College.
1. Art Building and MHC Art Museum
The art building holds many unique pieces as well as events throughout the year. The different events vary and can be student showings and creations or outside guest speakers. A few examples of events they have are open mic night and portrait and popcorn viewing.
2. Williston Library
Williston Library holds a vast array of different volumes of content for all your homework and research needs. The library has a collection of over 800,00 volumes. The library also has impressive archives as well as workshops to improve your writing and research skills.
3. Community Center
The community center is the main building that services students when it comes to dining. The community center has an impressive great room which is used for performances and events. Just a few of the dining places to eat at are Unity Space, Grab and Go, and Cotchery Pub and Kitchen.
4. Kendall Sports and Dance Complex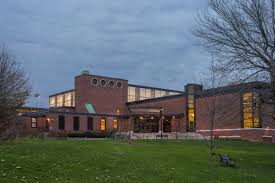 The Kendall Sports and Dance Complex is where you will find a majority of the recreation and sports for the school. The outside area holds the soccer field, tennis courts, and track field. Inside the complex, you will find various rooms for weightlifting, classes for dance/instruction, and a swimming pool for diving.
5. MHC Science Center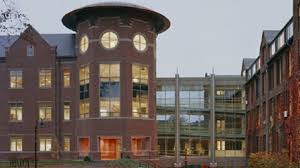 The Science center holds Kendade Hall, Shattuck Hall, and Carr Laboratory. The Building was awarded the USGBC's Leadership in Energy and Environmental Design (LEED) Green Building Rating System. The building uses state of the art technology as well as takes strides towards using cleaner and greener methods.
6. Merrill House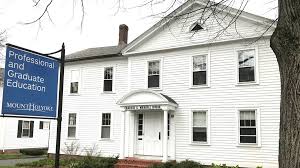 The Merrill house is where you will find the graduate education offices. The house is a building you would visit if you have questions about what types of majors have graduate studies. The house is also where you can ask questions about various graduate requirements as well as even internships and volunteering.
7. Rooke Theater
Rooke Theater is where the theater department is housed. The theater seats over 192 people. The seats are comfortable and each seat has a stunning view of the stage. This makes it perfect for students to have a great view of the performances that occur.
8. John Payson Williston Observatory 

The observatory is mainly used by the astronomy department to have real-world experience with the outside and space. The observatory is a great place to visit when you want a stunning view of the stars. The building itself is a very interesting view to see with its unique white-domed architecture.
9. Talcott Greenhouse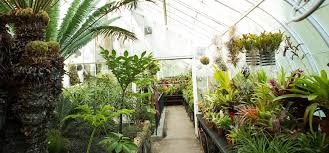 The Talcott Greenhouse serves as the research hub for all plants. The building has a botanical garden and has everything from succulents to cacti and orchids. The greenhouse is a perfect spot for students to research new and emerging plants as well as take high definition photos or have a unique backdrop.
10. Joseph Allen Skinner Museum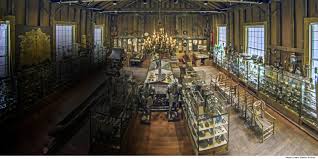 This rustic looking museum will take you back in time with its interesting pieces that you won't find anywhere else. The pieces, for example, are as intricate as a painted water job or as simple as a 19th-century medicine cabinet. You can get a good taste of history visiting this museum.
Mount Holyoke College is a smaller-sized school that allows students to be able to take classes without being overwhelmed by class size. The school has plenty of dedicated professors willing to meet with students one on one. The school also has plenty of interesting buildings to visit such as a theater to watch performances or museums and art galleries to see unique pieces of history.
---
Suggested Articles in Mount Holyoke College