Back to Mount Royal University Blogs
Jobs for College Students at Mount Royal University
Mount Royal University is one of the many academic prides of Canada. With its many academic resources, Mount Royal's finest resource might just come from job placement services. Students relish the chance they get to find part time jobs through the school.
1. Social Media Intern

Mount Royal University has a lot of opportunities for part time work for their students. One of the best opportunities is a job that works remotely and can even be completed after a studying session at the library. Students can work for online businesses or brands to cultivate a presence on many different social media platforms.
2. Exam Scribe
Mount Royal prides itself on the amount of disability services that they make available to students who need them. One of these services comes in the form of employing able students who can help complete the task at hand. One of these roles comes in the sense that students will answer the questions on a test, based on what the disabled student says, if they are unable to physically write the answers themselves.
3. Bookstore Attendant
At Mount Royal, the bookstore on campus also serves as something of a mini convenience store, as well as a school memorabilia store. Therefore, the attendant position could be used for any number of tasks. From checking out students and their purchases to ensuring the shelves are well stocked, the students who get hired will certainly never be bored!
4. Climbing Attendant
One of the many things that college students will do for fun is climb a nearby rock wall. However, due to the harnesses and safety precautions involved, they will need the help of a supervisor. Other college students are hired on a part time basis to ensure that climbing activities are completed entirely safely.
5. Tim Hortons Cashier
Tim Hortons is one of the most popular chains of anything in the entire country of Canada. Therefore, there will probably always be positions available for students to work part time at this restaurant. Particularly, in this region, there are frequently positions available for front of the house staff!
6. Library Service Desk Assistant
The problems that students come to the library service desk with are vast. Therefore, anyone who works there has to have an extensive knowledge of the library. From questions about WiFi and technology to where to find certain books, service desk attendants are among the foremost library experts at the school.
7. Child Care Centre Attendant
It is not uncommon for parents to enroll their children in a day care service while they work during the day. However, someone has to keep an eye on the kids here to make sure they are properly taken care of. Many college students, especially those with classes, at night, are hired to watch over the day care and all of its inhabitants!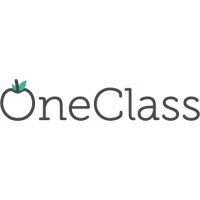 Take notes with OneClass and get paid while you go to class. When you take Notes with OneClass, you not only earn but also get better at studying and focusing during your lectures. Become a Notetaker today.
---
Suggested Articles in Mount Royal University