Back to Mount Royal University Blogs
10 Library Resources at Mount Royal University
Want to get better grades in your courses at Mount Royal University? This list is gonna be your key to success. Make most out of your library resources offered and get that amazing assignment complete or find that perfect spot on campus to get that  awesome grade!
1) Advising 
The Riddell Library definitely has the resources to help steer the students enrolled at Mount Royal University towards their career ambitions. Be it advice regarding assignments or course selections!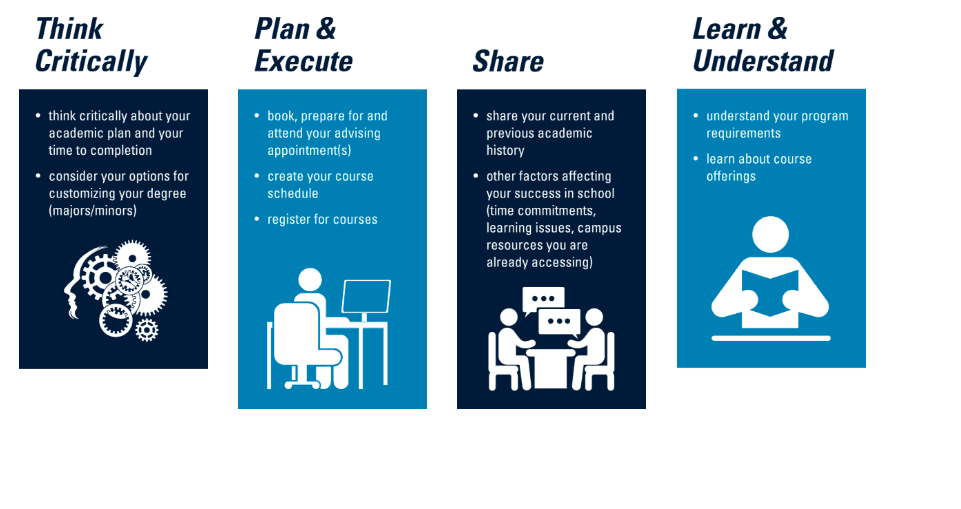 2)  Career Services
Want to discuss your job goals and what you want to do for after your degree? Feel lost? This is the service that could help you reach your goals and cut a clear picture for you! They host several free workshops, so go out there and know more.

3)  Accessibility Services
Want that special help? Cant cope with the courses cause of certain restraints or just want that additional support? The University has this amazing department to help students out. This service makes education accessible for everyone.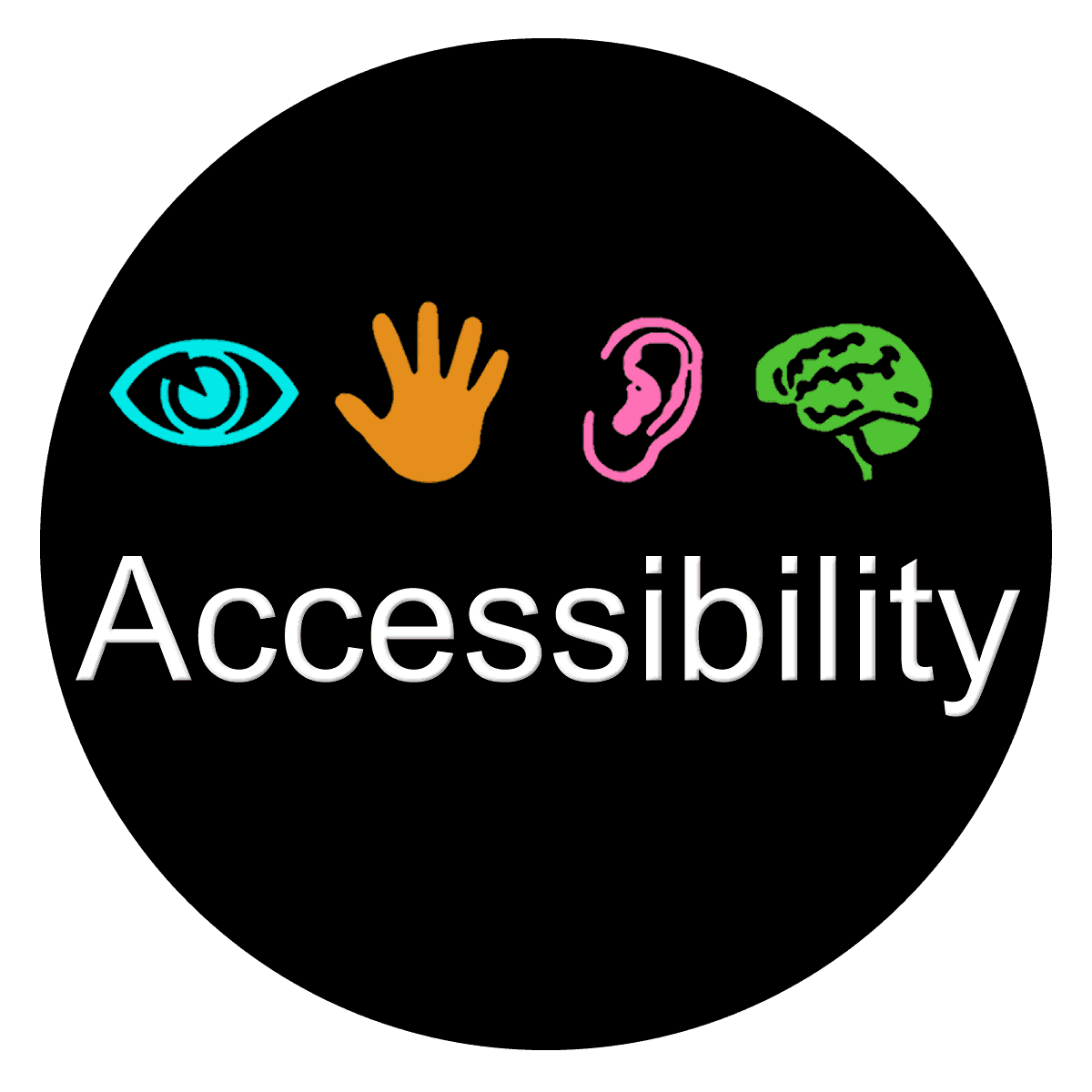 4)  Interlibrary Loan
Want to read a book that MRU does not have? Well now you don't have to go through the hassle to find out how you could get the book! Simply head over or send a request to your librarian to help you get that book and through the network of library connections Riddell has, you will get the book.

5)  Off-campus access
Ever wondered what would you do if you are stuck with assignments and cant make it campus due to time constraints and or bad weather conditions? Worry no more with a valid MRU login credentials you could access all the e-content on the library webpage.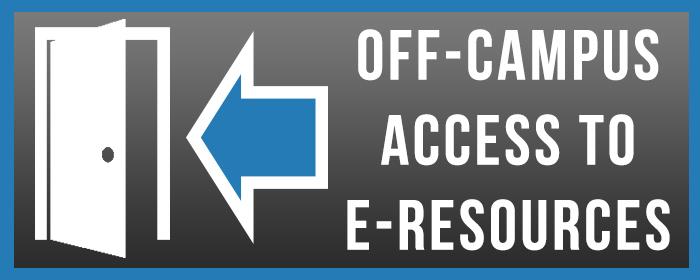 6)  Journals
The library is stocked with a crazy number of journal articles for its students to dig into! Now when you want to conduct research or complete your assignment with credible sources make sure to use this library feature.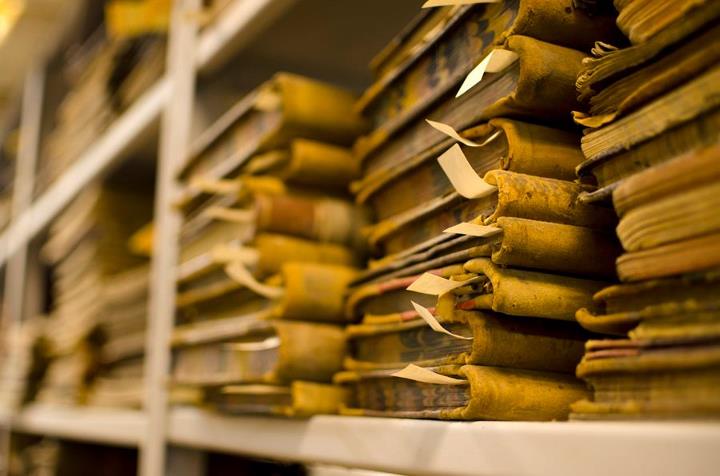 7) Research Assistant Training
If you want to be able to conduct research with the faculty and want to get involved in discovering and proving more theories in the scholarly place. This training will help equip students with skills required to be successful in research.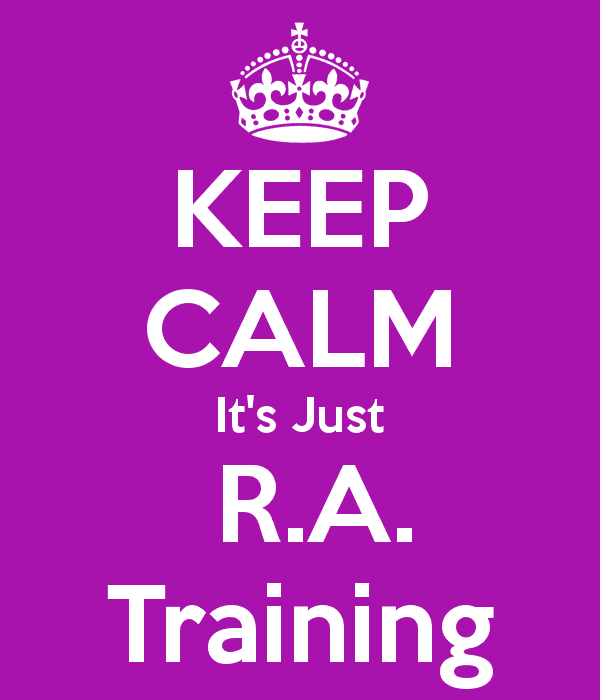 8) Group Rooms
Do you want to be able to discuss course ideas with your fellow undergraduate students? Don't know where it could be most convenient for you to meet up without having to stress about the noise. You could book these study room for clubs and other group study sessions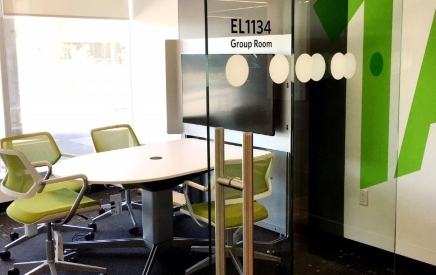 9) Print, Copy and Scan
The university has made it very convenient for students to print assignments and other work by stationing printers around the library for you to get hard copies for cheap! You don't need to invest in a printer or ink cartridges with this facility.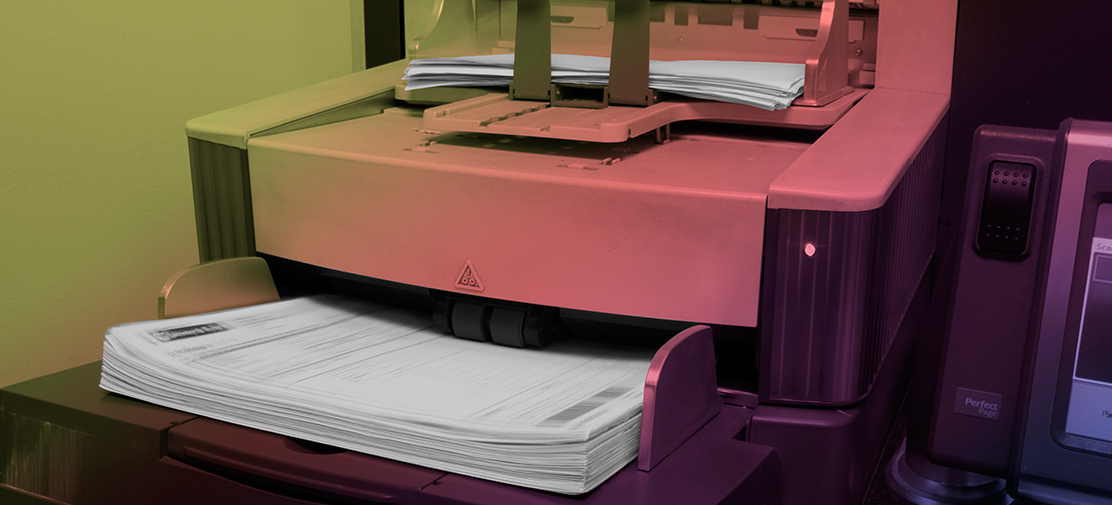 10) Fireplace lounge
Want to unwind and just relax! This is the place where almost all university students find their refuge from the huge lists of assignments and more. This is where you could connect with other students enrolled.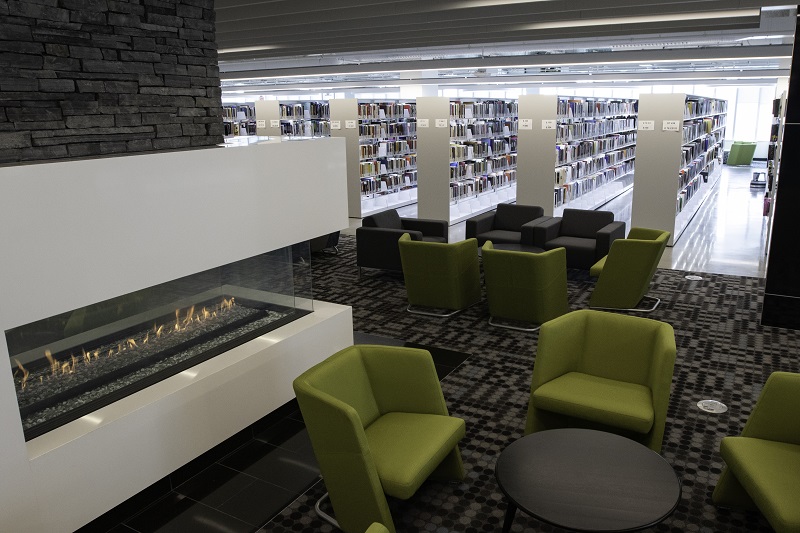 Libraries in and around MRU
1) Riddell Library and Learning Centre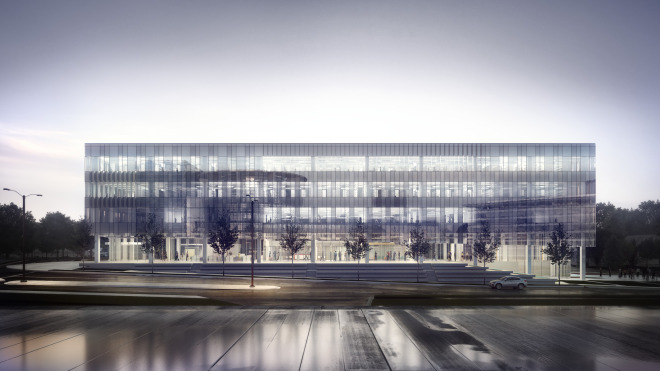 The one and only library at Mount Royal University is definitely one of the most equipped and amazing building on campus. The library has a plethora of resources to offer and enrich the undergraduate experience! This library is also jointly operated with the learning center for students to seek out help when they may require it. You could also seek out scholarship information from this all encompassing building. The library also shows off its high tech-fit space that fosters innovation and research. 
2) Signal Hill Library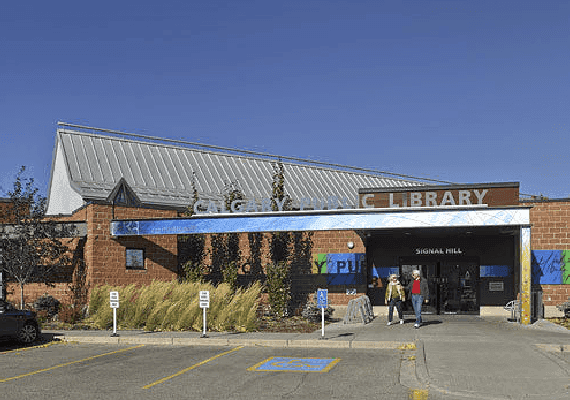 This library is not part of the University campus, however is the closest library from campus if one wants to escape the campus for a while. The library has books that cater to a diverse range of age groups from primary children to old age individuals. It also offers access to Wifi and computers. Timings - Monday - Friday - 9:00 AM to 9:00 PM, Sun - 12:00 PM to 5:00 PM and Saturday - 9:00AM to 5:00PM
3) Central Library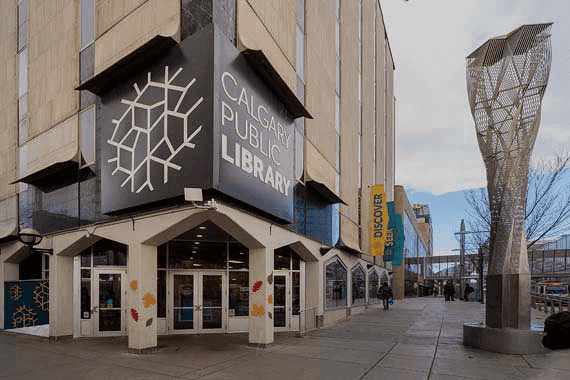 The library is along with the other two public libraries a part of the Calgary Public Library chain which is the sixth most used library system in the entire North America. The library definitely has a lot of resources for students to discover, however is at a considerable distance from the campus. Timings - Monday - Friday - 9:00 AM to 5:00 PM, Sun - 12:00 PM to 5:00 PM and Saturday - 9:00AM to 5:00PM
4) Giuffre Family Library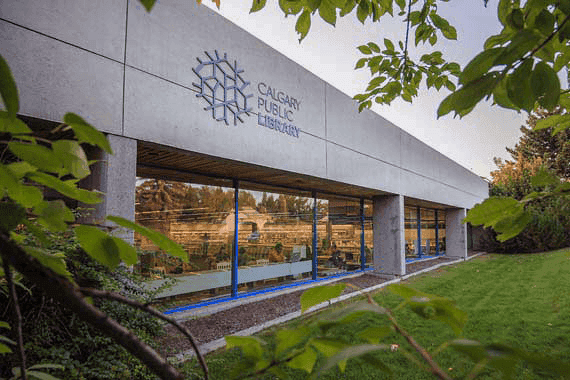 This library is the second most closest from campus and is definitely where some students find their escape when completely done with the hustle and bustle on campus. This library is a very decently sized one and is the perfect spot for students to complete their assignments. Timings - Monday - Friday - 10:00 AM to 9:00 PM, Sun - Closed and Saturday - 10:00AM to 5:00PM
5) New Central Library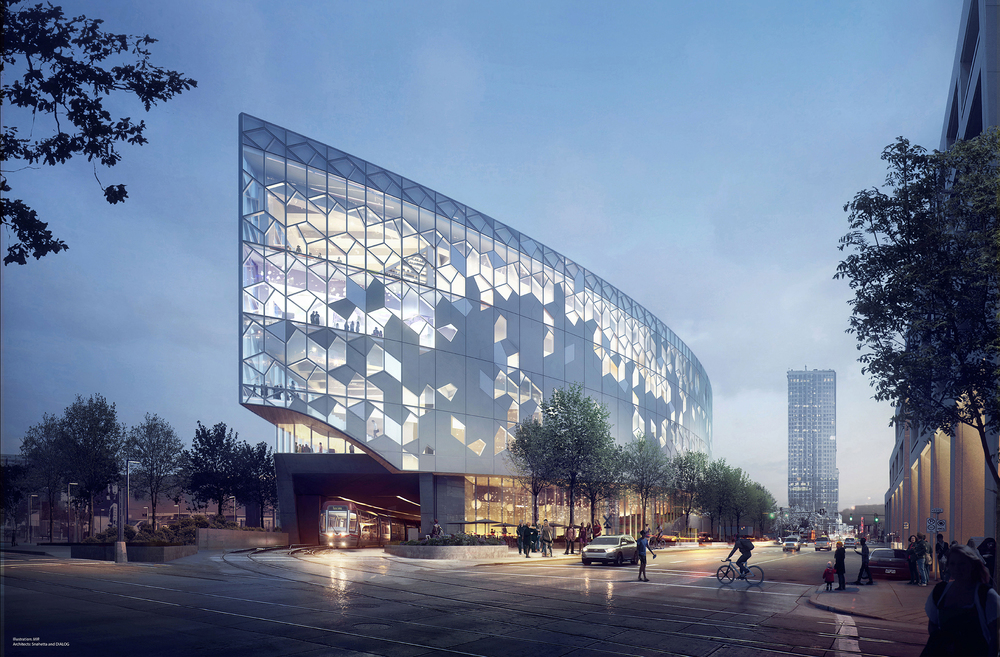 This beauty is coming to Calgary too very shortly and is going to be opened on the 1st of November. This premium library is definitely going to be the spot for students to come and chill and get their course work done, with the amazing upgraded tech coming here!
---
Suggested Articles in Mount Royal University