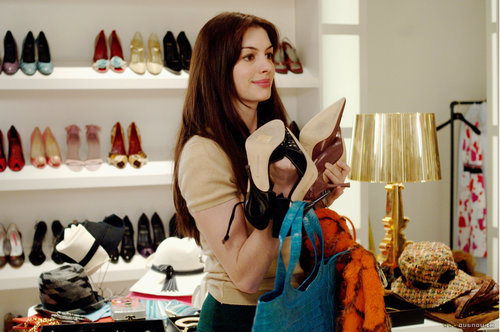 1- Black leggings
black goes well with almost everything. When you live in a high fashion city like NYC looks are important! if you get black leggings you can wear them with so many shirts and no one will notice that you're an outfit repeater! talk about life hacks! they are useful to have during the fall or the summer, especially that you will be too much of a busy student to put too much thought into pants. Get some black leggings and pair them up with white, pink, red, blue shirts.
2- Good Ol' Jeans
a pair of jeans is a solid item to have in your wardrobe. it is sturdy and strong and get handle a lot of the city pressure. wearing something along the darker spectrum might be wiser in a city that has dirty subways and raging amounts of pollution. you want to be practical because you never know what you might be sitting on in Washington Square Park!
3- Dark Sweater
a dark colored sweater is indispensable in the winter especially in the New York snow! sometimes you don't have time to wake up in the morning and decide about colors when you are running to your 8 am class. a Black sweater can be worn without much thought and always looks classy with any piece of jewelry as a neutral and elegant and warming winter color.
4- A good coat
Invest in good and reliable coat for the semester or the year. Go to Burlington coat factory  near campus or your nearest coat store and get yourself something that is slightly larger than your actual size. When the winter comes, you will be wearing heavy sweaters that will take space, so your coat should accommodate that. Try to avoid colors like white or beige: even though they look nice but the dirt and the snow might not go with that color very well.
5- good sneakers
Get yourself a solid set of sneakers: they can be worn in the summer, spring or fall and for the gym. Getting a less colorful tone will help you wear them with with a wider range of clothing colors. If you get pink shoes for example, they might come off as loud with the rest of your wardrobe, unless you're looking to make a statement, which in that case, go for it!
6- Cool Boots
When snow falls in NY it can be muddy and cold. Snow boots are important to have for practical reasons. if you are thinking about high heels, do not purchase ones that are too high, we don't want any casualties in the snow! you can never go wrong with simple, elegant black , brown or navy blue boots!
7- Black formal pants
Black pants are a necessity especially if you have interviews or academic events to attend. Having a pair in your wardrobe will be essential if you are applying for jobs, meeting with professors and want to have the "serious" look. it is fairly easy to find and a good investment to keep in your wardrobe for years.
8- A little simple dark dress
A little black dress is something you need and can wear on so many occasions. it flows elegantly without drawing too much attention : wear it for the NYU dance, the birthday party you want to go to with your friends, clubbing or even for your next hot date!
9- Blazer
you need a blazer for casual night outs, or if you're going for the sexy nerd look. A blazer is also great to have for meetings and interviews. They warm you up during the fall while still being light weight. Looking stylish and smart at the same time is not that hard!
10-

  C

otton basic shirts
it is important to have long and short sleeve cotton shirts to wear underneath your winter sweaters or jackets. You can even wear them with different colors of blazers or cardigans. Going for cotton shirts might be the most convenient, cheap, and healthy option.
---
---
Related Articles