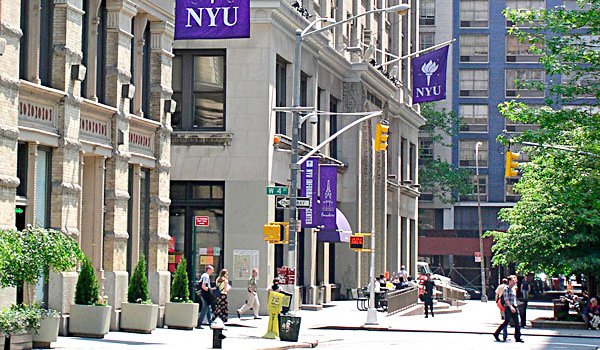 Each year many of us are looking for some easy classes to take at NYU to boost our GPA. Thought it would be a good idea to compile a list of the easiest classes offered. Here are 10 of the Easiest Classes at NYU!
you need to take a language requirement and you want a super chill class? Easy A and Tika Masala will have a new place in your heart.
class meets once a week: one week there is a lecture and you can leave an hour early once it's over, and the next week you watch a movie in class. When Netflix is homework, you can't say no.
Looking for an accepting environment? You love talking about religions and cultural intersections ? This class is fun, easy and meets once a week. You get to socialize and discuss social justice! yay!
Science of Happiness is one of the most popular classes at NYU. The class itself is about being happy, and the professors could not be happier so you can't be unhappy.
This class allows you to get an intro feel to your writing style. Creative writing intro courses are usually fun and laid back. You can still argue that fifty shades of grey is "creative".
Learn basic principles & practical experience in development of beverage systems & menus. Did anyone say free drinks?
Piano and voice lessons at Steinhart
Steinhart offers piano and voice lessons (taken in group or individually). Have fun singing and dancing in groups with no or little homework- except for listening to Queen Bey and Disney music.
These courses are geared towards students who are not science majors. What is a molecule? what is evolution? what is an Easy A?
Let's draw a triangle and call it art.
This is a graduate class, but it offers " field trips" and tastings "in class". How about we call it free food and brunch dates?
---
---
Related Articles