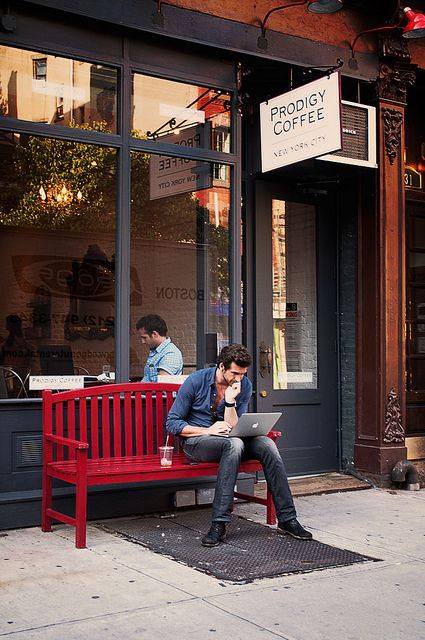 1-Adventurous class hopping
 Class hopping at NYU is easy and educational. Hop into a random class in the big lecture halls: check the lecture hall in Kimmel's G floor, the Silver lectures on the upper floors or the Psychology lecture hall in Meyer, and enjoy new information on something that is new and that can open your horizons.
2-turn off your phone and read in park
We are usually pretty branched up to our phones: we need our emails, our messages, our instagram, our Facebook etc. Put your phone on airplane mode for a couple of hours and enjoy a reading in Washington Square Park, perhaps even while listening to the piano man, Colin, play one his Beethoven Sonatas or Chopin's Nocturnes. Staying away from your phone's stimulation and radiation will help keep your brain healthy and more focused.
3-Pray or meditate
The center for spiritual life at Kimmel has a silent, dark room for meditation. You can hop in there anytime to sit in silence or pray or lay on the floor. On the same floor, there is another large prayer room at the Islamic Center. Mindfulness is an easy way to decrease your stress and keep your concentration levels high as you carry on with a stressful day in Manhattan. NYU also offers free yoga on Kimmel's 4th floor along with Yoga to the People on Saint Mark's, that is a donation based hot yoga studio.
4-Do homework in a new location.
Manhattan is crawling with new spaces waiting to be explored. Do your homework in a new location: perhaps on Argo tea at University place, at the Wasserman center at Palladium where you can find free coffee, tea and computers, or somewhere near Union Square (Caffe Bene or Think Coffee), or in a fancy West village cafe such as Minerva or Cafe Cluny.
5-Exercise!
Staying in shape will help you be more productive because of all the health benefits that come with moving your body. NYU offers many gyms : there is one in Gramercy, one in Palladium and 404 Fitness along with other facilities in Brooklyn. You can also sign up for intramurals where you can play a variety of sports with other members and have fun! it's free with your NYU ID! Why not even a run in Central park or around campus?
6-Hit the Museum!
Did you know that as an NYU student you have free museum passes across the city? In your free time, casually hop into the best museums worldwide such as the Met, the MoMa, the Guggenheim or even the Frick which offers a variety of collections in a beautiful castle with marvelous fountains. Appreciate art in your free time, and you'll never get bored!
7- Call and catch up with an old friend.
Being busy in a new city with your hard courses may cut you off from your hometown or your home country. In your free time, call and catch up with a high school friend or an old friend that you would like to keep in touch with. Sometimes a phone call or a thoughtful message can change your day along with someone else's
8- movie time at the Angelika
Go to the movies! There are many movie theaters around NYU that are worth checking out: the Angelika , the IFC center and Cinema Village are known for indie movies and documentaries. There is an AMC near Union Square and a Reagal movie theater near Third North on Third Avenue.
 9-organize your life
 What's better than organizing your life when you have some free time on your hand? In your free time perhaps make a to do list of goals you have for the day or for the week, or even start by cleaning up your desktop or files and sort them well so that all your materials for all your courses are well organized!
10-Have some "me" time.
 If you need some down time, take a moment to do some things you might enjoy that help you relax, such as getting tea and coloring, going to for a cupcake at Melissa's, cooking a good meal, taking a walk in Central Park, video games, playing your favorite sport or napping. Those active rest activities will give your brain a boost and will allow your body to have some enjoyable non stressful time.
---
---
Related Articles