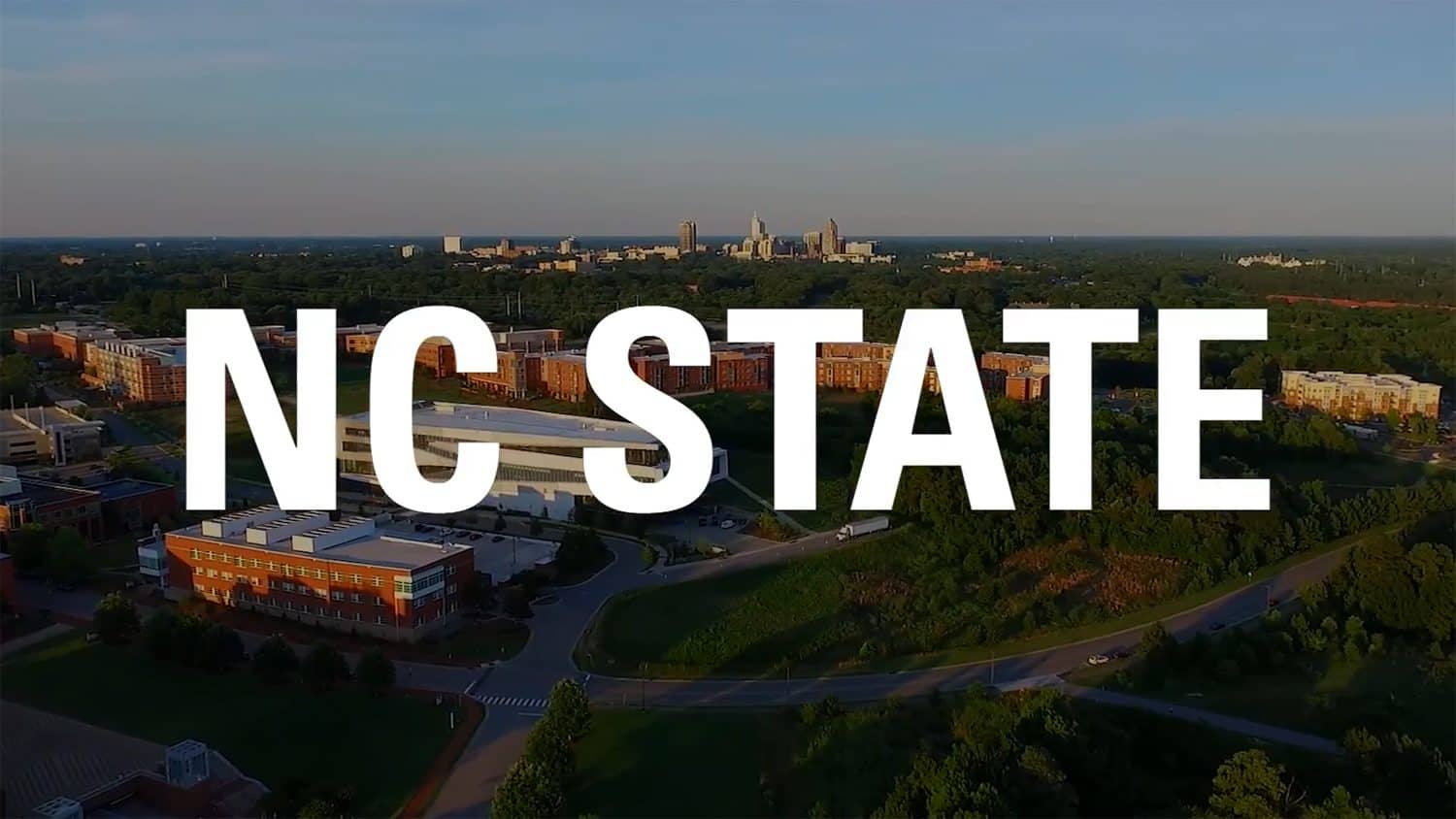 Whether you're looking for in-state or out-of-state schools, comfort or adventures, a city or rural feel, NC State University truly has it all. We know that's hard to believe, so we'll explain exactly how that statement resonates through campus.
1. Brick
Take a walk through campus, or even two steps, and you'll see what we mean when we say campus is full of bricks. It creates a tradition that seniors love, to take with them a brick from the campus they've lived in for the past few years. It creates for a bumpy bicycle ride, an old-time traditional authentic college feeling on some buildings, and a color you'll get used to. The color of bricks has become an unofficial color of NC State University.
2. The City of Raleigh
As Hillsborough street lines the north side of campus, you are only a short walk (or bike ride!) to your favorite places downtown. Cameron Village and plenty of unique little coffee shops are only a moment away. However, as soon as you step back onto campus you are greeted by lots of trees and long green rural feelings. It's the perfect mix for those who want the night-life of a downtown hub (Raleigh is also the HQ for many companies who you may want to get involved with) but the nice weekend afternoons laying in the grass or under a tree reading a book.
3. Do you like food? Everywhere Delivers.
NC State University is in the middle of many busy places, and busy places means many options for food. Delivery is a college student's best friend at NC State University, you can even get coupons and discounts for free delivery and such! Pizza, fried chicken, cookout, or wings – everything is a close distance and everything delivers.
4. Wolfline Bus System
Is it too cold to walk ALL the way to class? Need a ride to Centennial Campus? Want to get to Talley quicker?  The Wolfline Bus System at NCSU is awesome, you can track where the busses are via the Transloc app so you aren't sitting outside waiting around for your bus, or if you are going somewhere new you can find the quickest way to get there via the bus system easily through a brief search! There are busses that run to every place you'll need to go on any part of campus (and to some popular food stops as well), and on Saturdays they also go to Carter-Finley!
5. Hunt Library
Recently ranked in the top 25 globally of "coolest college libraries," with over 75 different types of chairs in over 100 different colors, the experience of this library is that of being immersed in a creative world of color and technology. Being in this library, studying in this library, is made into an experience of a lifetime and becomes home for students at NC State University.
We hope you enjoyed this list of the greatest things at NCSU, there's many many more… such as the greatest ice cream in the state (made here from our own cows) but you'll have to visit to get a taste of that!
---
---
Related Articles