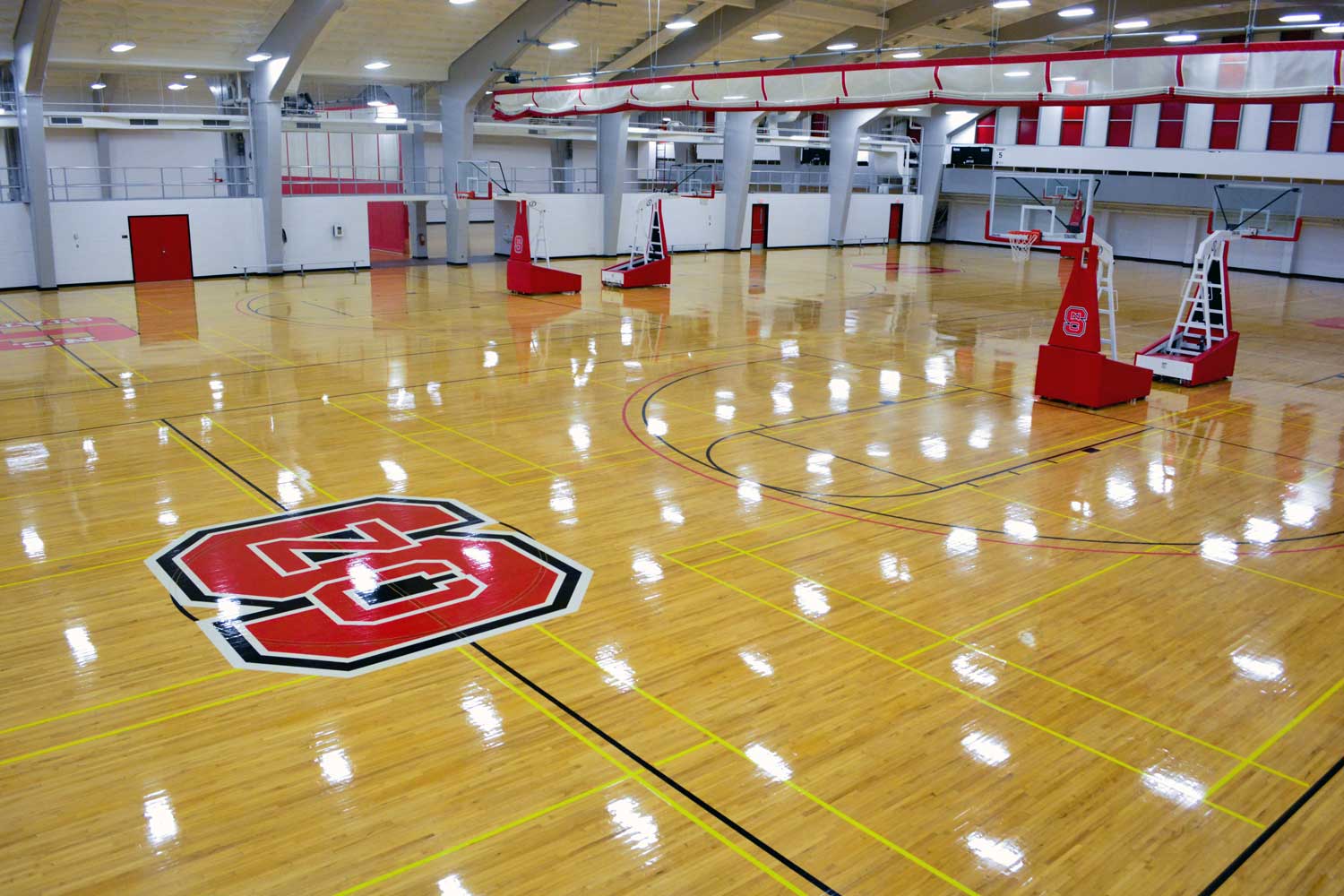 As a freshman, or sophomore, or any college student, visiting a gym isn't always your first or second priority. We're here to tell you all the reasons that Carmichael gym and recreation center is fun and should have an important place in your week.
1. Sports
Racquetball with friends? Volleyball anyone? There are plenty of different sports you can try out with your friends, and all of the equipment can be rented at no cost at the desk! There are multiple racquetball courts and volleyball courts available to use, so that there is never a long wait!
2. Group classes
Dance much? There are SO many AWESOME fitness classes from yoga to zumba available for you to give a whirl! Sometimes it's easier to push yourself and get a workout in when you do it in a group, just go on to the website for Carmichael and reserve your spot!
3. Different fitness areas for different people
If you want a smaller setting or a big open area, Carmichael has got it all. When you first enter at the lower level there are two huge rooms, one general strength conditioning and cardio room and one weights room. BUT there are also smaller rooms and even treadmills with desks – get some cardio in while studying!
4. The Swimming Pool
There's a swimming pool to cool down during the summer or to get some water aerobics in for a change of pace. One of the Fitness HESF 101 classes is Water Aerobics. Because of this but you don't have to be in the class to explore alternative ways to exercise – go jump in!
5. There are huge changing rooms complete with showers
Don't like going out sweaty after working out? There are huge changing rooms with multiple showers and mirrors so you can get ready for class, work, or anything else! Don't let some leftover sweat get in the way of getting your workout in – just clean up after in the new rooms!
Want to take a notch off the freshman 15 or want to go play some volleyball with your friends? Just check the hours online before heading over and then go get on the grind, whatever kind of grind you like.
---
---
Related Articles