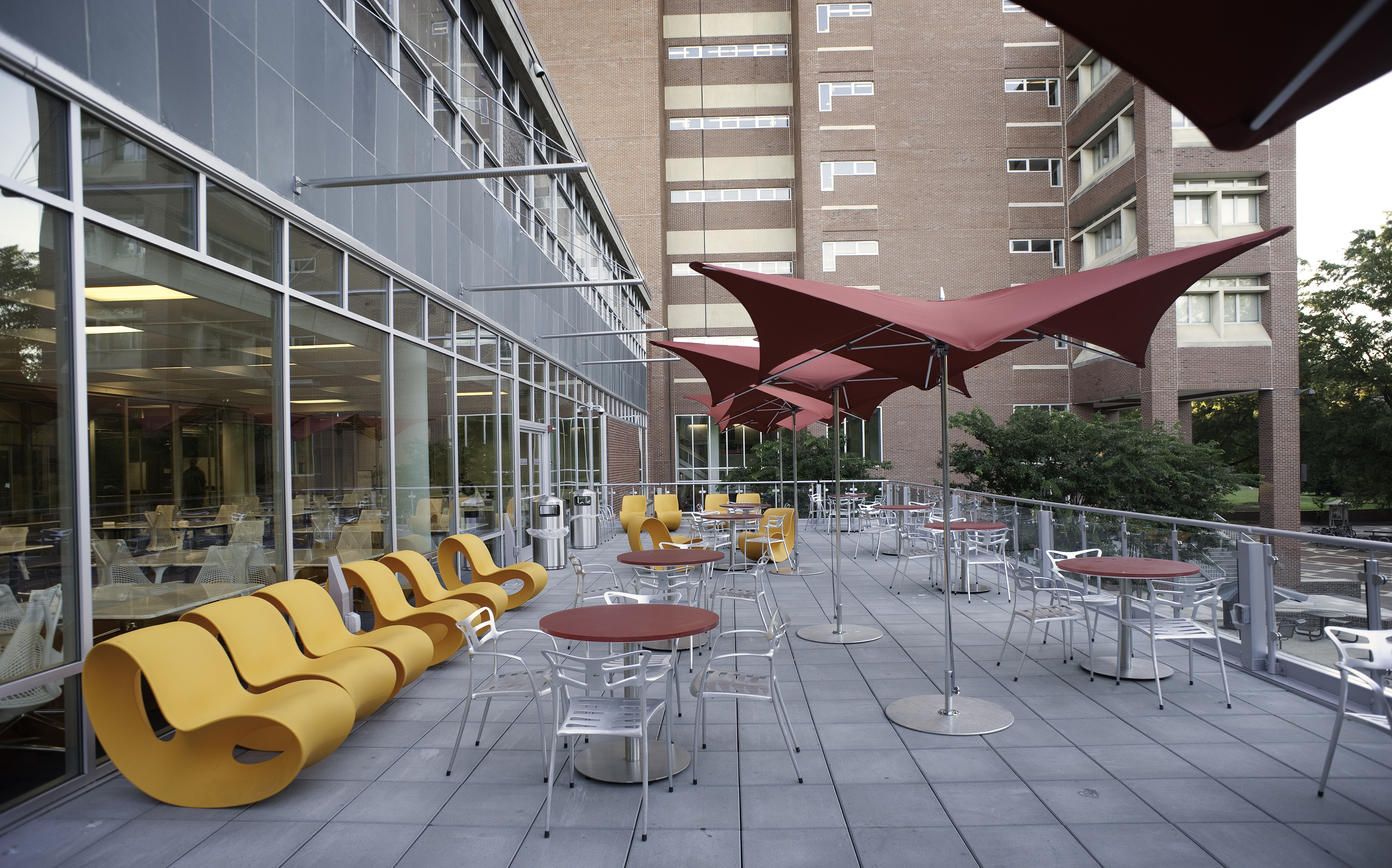 Here at NCSU, we have many dining options but there are three dining halls. As a freshman when you purchase the "Everyday Meal Plan" you have unlimited access to dining halls, you can visit every 30 minutes. We love the new coffee they have – it's Caribou, but they also have Howling Cow soft serve and many other options daily. You can also check the menu for each meal period online before you go! Here is an overview of the three dining halls that are available on Central Campus.

1. Fountain Dining Hall
If you live on West Campus, in the tri-towers, or even Tucker and Owen, Fountain dining hall may be your closest option and certainly is a good one. It has fresh ground peanut butter, the classic waffle makers for breakfast, awesome deserts AND so many kinds of cereals all day long. The deli/wrap station is an exclusive feature of Fountain and cannot be found at either of the other two dining halls.
2. Clark Dining Hall
Located near the Honors Village and on the other side of Talley than Fountain, Clark is very similar in some ways but there are a few clear differences. For instance, Clark has a full salad bar that's almost twice the size of the one in Fountain. Clark also has pizza available almost every day. So much pizza. All the pizza.
3. Case Dining Hall
We left this one for last as only student athletes can use it for dinner, but every student has access for breakfast and lunch! It is rumored to have the best food, but maybe that's just a special secret for the athletes. For lunch, choose from an extensive selection of daily entrees and sides, plus a salad bar, hot grill station, fresh fruit and desserts. There are some exclusive events here you can register for throughout the year and get your taste! Don't worry, Case still has all the favorites you love. Case is located by the other athletic buildings next to Reynolds Coliseum – the closest dining hall to Talley Student Union!
Whichever dining hall you visit, there's always Howling Cow soft serve, Howling Cow milk, and healthy options. NCSU has won several awards for their dining options including: "Top 26 Healthiest Colleges in the US," "Certified Sustainable Workplace, Fountain, Clark and Case Dining Hall," and "Top 50 College Dining Experiences."
Are you hungry now? Us too. Let's head over to our nearest dining hall!
---
---
Related Articles