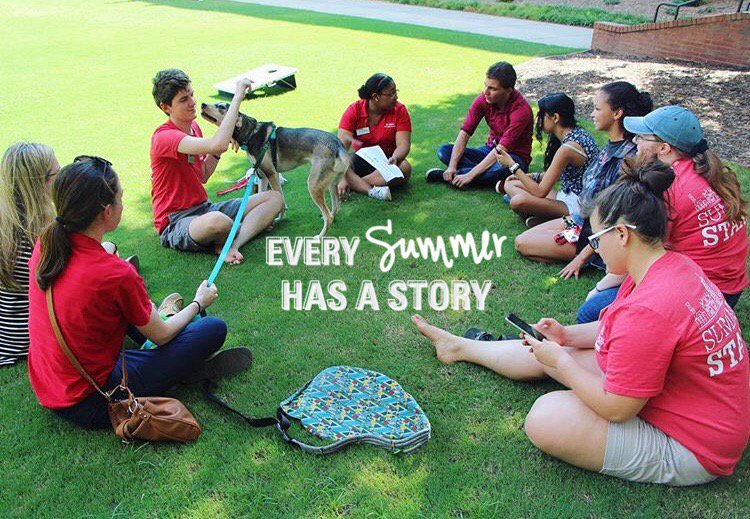 Summer Start is a unique opportunity for you to jump start your NC State undergraduate experience by taking summer session II classes before your fall semester in August. Summer Start is open to all new first year and transfer students (including international students). Summer start is an awesome was to get used to campus, become acclimated, and get used to the rigor and changes in college classes coming from high school.
1. The Classes
Pick your classes and rigor strategically – some students say that summer classes are easy A's, but that's not always true and especially not something you should bank on. Most students find that 3-6 credit hours, 1-2 classes, are best fit for the summer session. We would warn against taking 7+ hours, as many 4 credit hour classes increase in difficulty or at the least – work load. Pick some GEP classes, or get ahead with prerequisites, but be sure to work with your academic advisor well in advance before enrollment so you get the classes you want.
2. Activities
Summer Start has organized activities to help you meet new people and bond with those in the session with you. There are weekly cookouts on Fridays where they cook hamburgers, cheeseburgers, hotdogs and more out on Tucker-Owen beach with many different activities going on for about two hours. There are also many pop up events such as a "Paint the tunnel" event where everyone participates in painting the free expression tunnel. There was a "field day" last year, and even different group sports that hold game days.
3. Ultimate Frisbee
Ultimate frisbee becomes one of the most popular go-to sports for college students, especially in Summer Start, as it only requires a frisbee and so it's cheap and relatively easy to learn.  During Summer Start ultimate frisbee is held weekly for approximately two hours and the season finishes with a huge tournament. We suggest you learn to throw a disk, but if you don't know how there's plenty of people here willing to help!
One more… just to get the point across.
4. Campus Living: Tucker Residence Halls
For those incoming freshman, and transfer students, in Summer Start you will be housed in Tucker residence hall. Tucker is a hall-style dorm which means basically you have a whole hall of rooms with a bathroom on each hall that has numerous showers and bathroom stalls. There is a separation between female and male floors with only one floor mixed. The dorm room is sort of like a shoebox, but it's okay you don't need an entire room full of stuff for the summer. ALSO, students may have the option to move into their fall housing assignment early following the end of the Summer Start program.

5. Meal Plan & Dining Options
Students living on campus during Summer Start will be required to purchase a meal plan through University Dining, but students living off campus are also invited to purchase a meal plan as well. The meal plan is similar to those available during the year, but with no dining hall "unlimited" access since it's not open all the time over the summer. One option is 12 meals per week with 50 dining dollars for $500, and the other is 40 meals during summer start (total) and 50 dining dollars for $385.

6. Financial Aid
Financial aid is generally more "generous" in a sense during the summer than during the year, as NCSU doesn't have as many students enrolled. Also, if you did not use a federal pell grant in your financial aid for the previous year (AKA if you were in high school) you would be eligible to use that for the summer session – which can amount to approximately $3,500.
If you have any specific questions or want to learn more, we suggest you visit the website and fill out the interest form! The New Student Program's staff is eager to help you, and wants you to come to NCSU this summer to start your story.
---
---
Related Articles