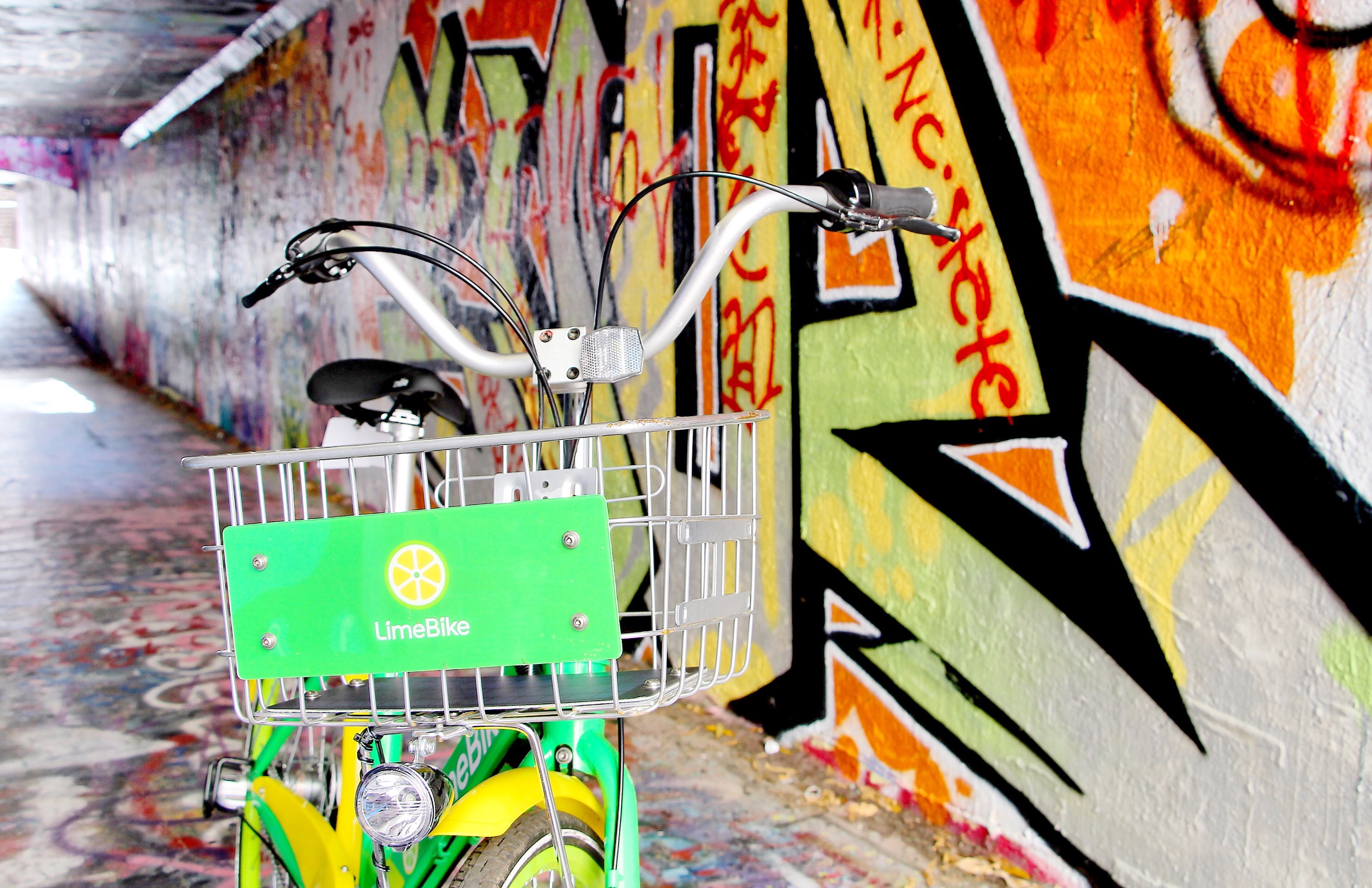 LimeBike launched at NC State University this past August in partnership with out Department of Transportation on a mission to bring sustainability and convenient transportation to the university. They hold events around campus and you've got to have noticed the yellow and green bikes if you've been on campus this past semester – they're hard to miss!
LimeBike's vision:
"LimeBike aims to provide a sustainable solution to the first and last mile transportation problem by helping people move around their cities in an affordable and convenient way while eliminating their carbon footprint. We are here to empower future generations to change their behavior so we can save this planet together."
Dock-less bike-sharing
Many people are wondering what dock-less bike-sharing is, you're not alone. Basically you can lock them when you're done and park them "anywhere." The company is working to find solutions so they do not end up polluting sidewalks, and at NC State specifically they encourage parking at existing bike racks all over campus.
Why LimeBike
LimeBike was founded this year with a sustainable mission and has taken off. LimeBike has three principle values that are core to their system – Affordability, Convenience, and Equitability. Their pricing model is designed to make biking a daily habit, they provide enough bikes so there's always a bike nearby, and LimeBike is absolutely free for cities, college campuses, and employers in all communities. Their mission is a main driver for their business and one that set's them apart for competition.
What's next
Although NC State and LimeBike haven't released any specific university changes, there are a few new things to come with LimeBikes. They are working on providing virtual parking spaces that rewards riders when they park correctly, to make LimeBike better and easier to maintain. They have created an entire system that runs on the solar panels in the baskets of the bikes.
There are also internships available to students starting in the fall semester, so if you are interested in getting involved make sure to check around the Career Center and such! Visit the instagram @limebikencstate for giveaways, as they host them monthly, and download the app to try it out – you get your first ride free!
---
---
Related Articles