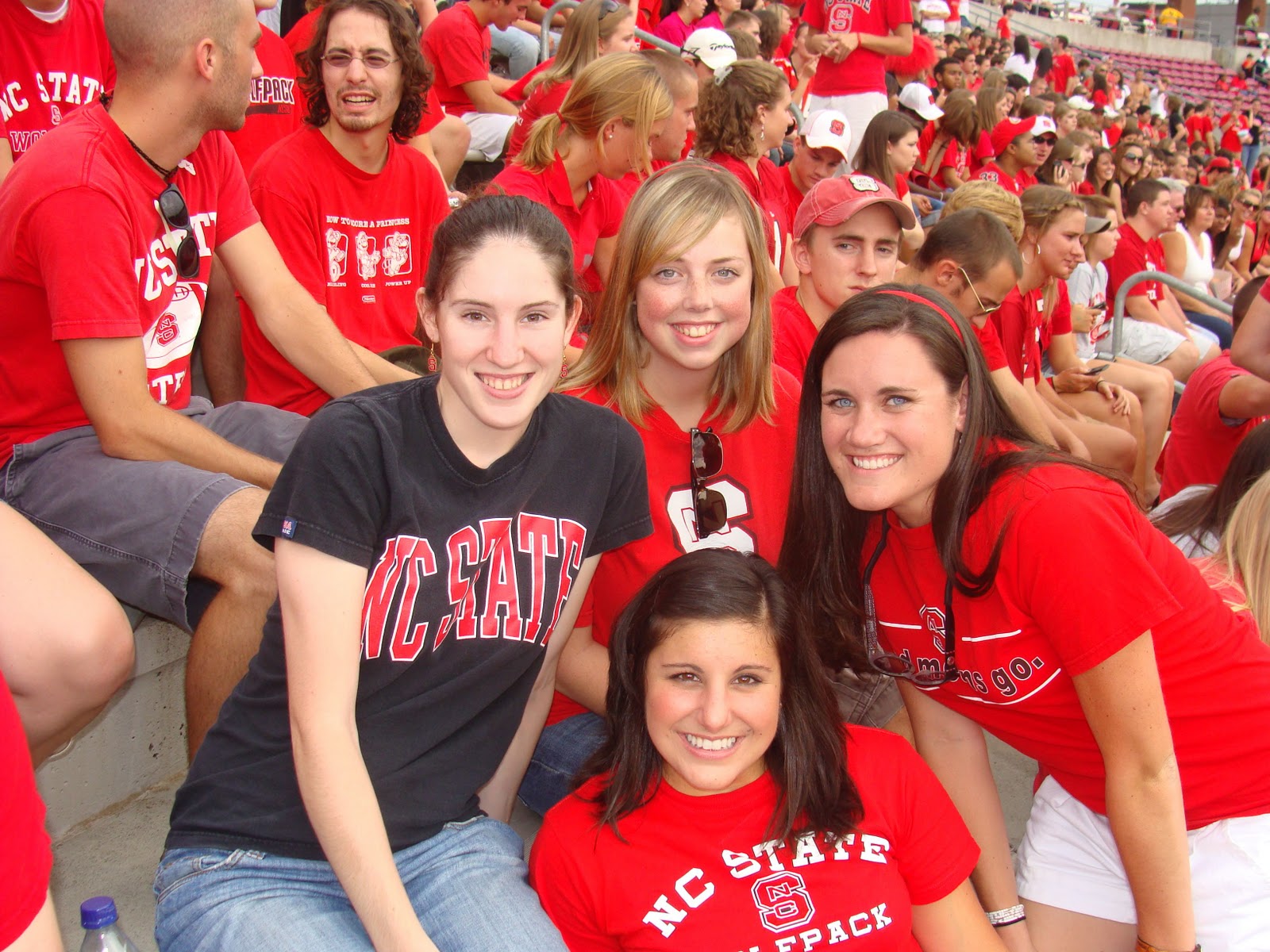 Throughout the beginning of the semester, we go through many different social groups. It's hard to figure out who will stay with you throughout the rest of the year. But, eventually, you find them and can enjoy the good and bad times of the rollercoaster that is college.
1. The Old Friends
These are the friends you hang out with right after you move in. They may be from your old high school or just some girls in your hall. Tucker and Owen Residence Hall have great options for hall style dorming — allowing you to make new friends to the best of your ability. Other dorms such as North and Bragaw have good options for becoming better friends with a smaller number of people, due to their exclusive nature.
2. Wolfpack Welcome Week Friends
These are the friends you made from your orientation group, or just when walking around campus alone for the first time. Hanging out with them during Orientation events such as RecFest and various glow parties throughout the year. Furthermore, there are plenty of events throughout the year you can meet these friends with again and catch up!
3. The FDOC friends
Classes just started, and you need to make new friends to have study sessions with, so you give your name and number to the people sitting around you and think you'll be hitting them up all the time. D.H Hill library is a great place to hang out with these friends and have study sessions together.
4. Campus Connections
Everyone keeps reminding you to get involved in college, so you go to all the club fairs and extracurricular events the college hosts. You try to make new friends there based off of your interests, which works occasionally. Talking to new club exec boards can easily help you find your interests and make you learn what you want to excel in during your time at NC State.
5. Lifetime Friends
Finally! These are what you would call your "official" friend group. These are the people who you hang out with all the time, whether it be studying together or just hanging out in each other's dorms. Hanging out with them in each other's dorms or just chilling at Court of Carolina, these are the friends you'll make memories to last a lifetime with.
Making friends in college can get incredibly difficult. But, there's no reason to worry. At NC State, there are plenty of opportunities to explore and make as many new friends as you need. Whether it be through Campus opportunities such as campus connections and FDOC, or from your own accord.
---
---
Related Articles