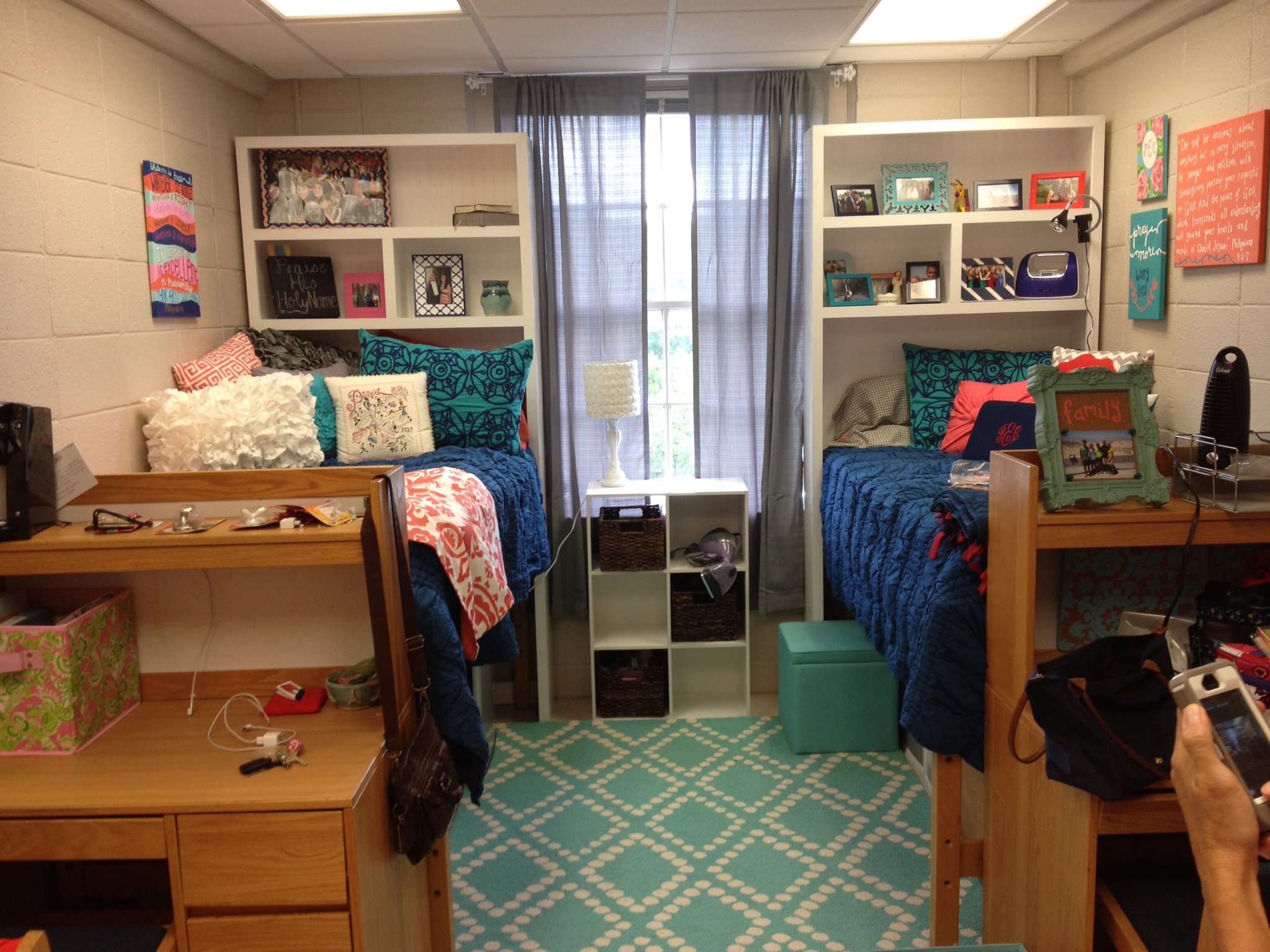 At Northeastern University, it is mandatory for students to live on campus for their first two years, so it's really important to know what housing is the most affordable for you during those two years. This article is going to focus on the most affordable housing on Northeastern's campus for second year students so that you can see the economical options available to you when choosing housing.
As a second year, you have the opportunity to live in suite and apartment style housing. There are really nice, newer buildings such as the Wests, East Village, International Village, and Davenport A/B. These housing options have great accommodations, however they are on the much more pricy side, ranging around five to six thousand dollars per semester. If this isn't in your budget there are other living spaces that are also suite and apartment style housing that are more affordable!
1.Willis Hall:
Willis Hall is in a great location, right on Centennial Quad and very close to West buildings. Willis is apartment style housing that ranges in the 4 thousand dollar range per semester. Most of the apartments are 4 person, and include one bathroom, two doubles, a kitchen and common space. Also, the first four floors on the left side of the building are air conditioned and have a dish washer which most people don't know about! This is a huge plus as most of the more affordable housing is slightly older and therefore doesn't always have air conditioning for the hotter months in the beginning of fall semester.
2. Rubenstein and Burstein Hall
Rubenstein and Burstein Hall is right across from The Museum of Fine Arts on Huntington Ave and is also apartment style housing as well as traditional dorm rooms. Similar to Willis it ranges in the 4 thousand dollar range but also has the opportunity for economy-style suites which can be cheaper than this.
3. 337 Huntington Ave and 407 Huntington Ave
These two spaces are right across from T, boston's transportation system and is very close to Northeastern's campus, about a two minute walk. In these two buildings the majority of the rooms are economy style, which means they are slightly smaller but are therefore on the more affordable side
4. Loftman Hall
Loftman Hall is located on Hemenway Ave which is a very short walk to campus but also gives you the feeling of being a little more secluded from the campus scene. Loftman is in the 4 thousand range and has single and double bedroom accommodations. Loftman Hall is also right next to Stetson East which is one of the most popular dining halls on campus.
5. 106 St Stephen St. 110 St Stephen St. 116 St Stephen St. and 122 St Stephen St.
These four buildings all are located on St. Stephen St. which is the most distant from campus, but that being said its about a 10-15 minute walk to your classes max. These buildings offer standard style apartments as well as economy style apartments which make the cost, as mentioned before, much more manageable as the space is slightly smaller than standard apartments.
---
---
Related Articles