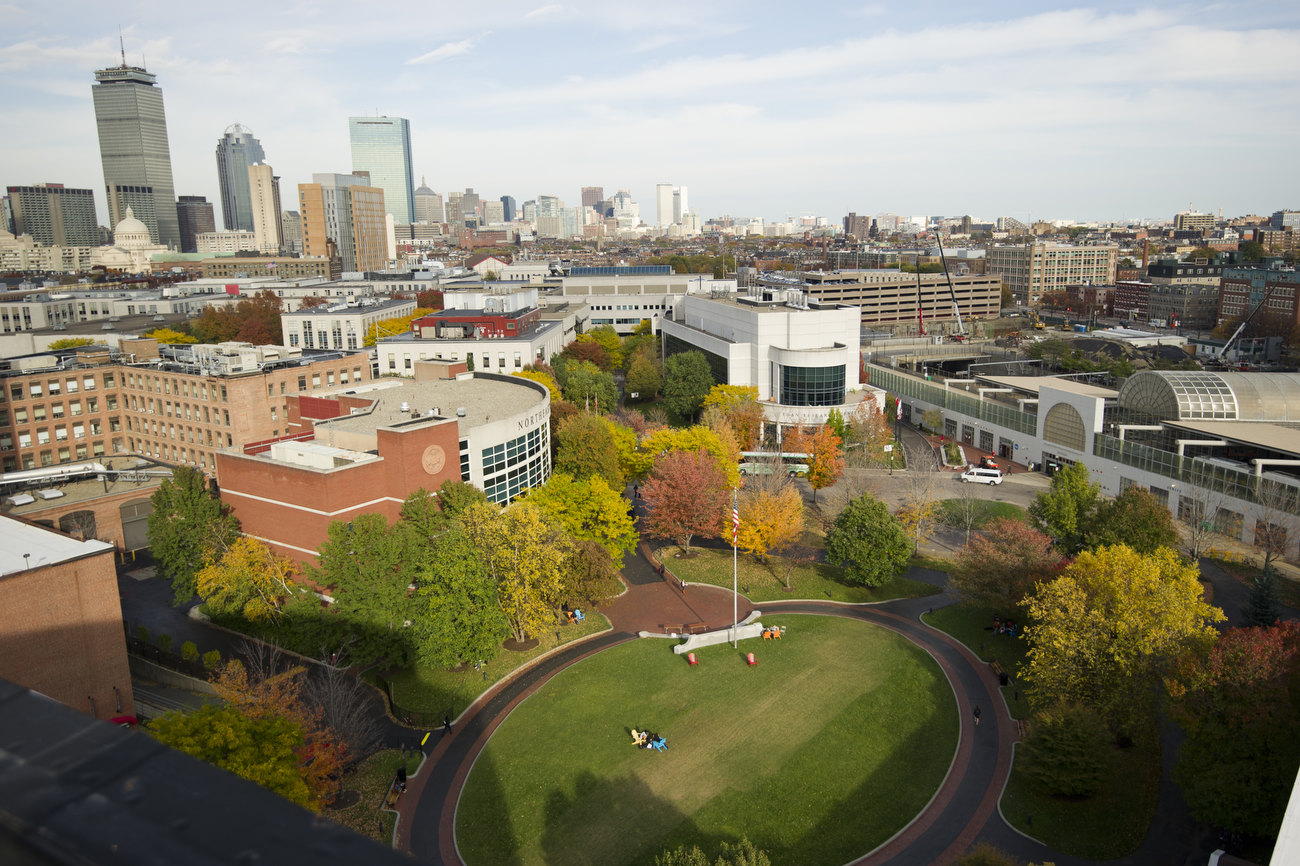 1. Who actually wants a stocked resume upon graduating college?
With Northeastern's co-op program, students are encouraged to have an internship/job in their respective field before graduating. This will provide them with plenty of experience prior to even earning their degree, which puts them way ahead of the competition in the job market. 92% of graduates between 2006-'15 were employed full time or enrolled in graduate school (http://www.northeastern.edu/coop/students/). But that's not all it's cracked up to be. You're not a true millennial until you've struggled for rent while putting your bachelor of science into a job at Starbucks for at least 2 years post-graduation.
2. It's international opportunities.
Whether it be from studying abroad, to international co-ops, to Dialogue of Civilizations, to the famed N.U.in program, Northeastern is known for having connections in various countries throughout the world. What college student is really going to want to spend some time abroad, exploring the world, broadening their knowledge, and gaining worthwhile experience that will last them the rest of their lives?
3. There's too many majors to choose from.
With its 9 unique colleges, Northeastern has far too many choices for people to major in. You could join the world-renowned College of Engineering, or maybe try your hand at our fine business programs, or even get a minor in Computer Science or Music or Philosophy. The options are endless, and with each major having it's very own unique co-op opportunities, it makes the decision even more painstaking! So many majors with tons of career opportunities to pick from, why would you put yourself through all of that freedom?
4. There's absolutely nothing to do in Boston.
With its extensive public transportation and various attractions throughout the area, it's definitely no comparison to New York City. All you can do is visit some prestigious universities like MIT or Harvard, spot some historical landmarks from the founding of our nation, explore the wonderful food in the North End, take a stroll down the Charles River, visit one of our 40+ museums, shop down Newbury St., view the Boston Marathon and Copley Square, attend various fairs and markets, see a performance at the renowned Boston Symphony Orchestra, enjoy a trip to Revere Beach or maybe one of our several malls, including the Prudential Center, see a play at one of our many theaters, wander through Boston Commons and walk the Freedom Trail, and so much more. And if that's not enough for you, there's more entertainment just a train ride away – whether it be a weekend getaway to Cape Cod, Boston Harbor Islands, Providence, RI, or various locations to ski and snowboard, less than 2 hours away! Who would want all of that entertainment at the tips of your fingers? We all know college kids would rather sit and watch Netflix.
5. It has a horrendous reputation for innovation.
This year Northeastern has tied for #7 in the Most Innovative Schools list. (http://colleges.usnews.rankingsandreviews.com/best-colleges/rankings/national-universities/innovative) Along with that we are 39th in National Universities, 36th in High School Counselor Rankings, 53rd in Best Undergraduate Engineering programs, 63rd in Business Programs, 10th in International Business programs, and much more. But I mean, who's counting?
6. The campus is too green.
In an urban center life Boston, it's hard for colleges to have an actual "campus", with grass and land specifically dedicated for students of that university. But at Northeastern, it's like they figured out a way to tuck a true college campus in the middle of the metropolitan city. The campus is fairly large, with 73 acres of land; but who really needs all that land? I'd personally rather move from building to building without once seeing a spot of grass to do homework in.
7. Our alumni are full of nobodies.
Ever hear of Napster? Tylonel? Twitter? Kodak? General Electric? Wendy Williams? Neither have I. Well the CEOs and founders of those, along with countless others, went to this subpar university.
8. There's nothing for sports fans in this city.
Do you happen to be one of the few people who like baseball? Hockey? Basketball? Football? Even soccer? Well then you're lucky because Boston's teams aren't half bad. With the New England Patriots going to the Super Bowl this year, the Red Sox won the World Series in 2013, the Celtics won Division Title every year from '08 to '12, the Bruins won Division Championships in 2014, and fun fact, Northeastern's very own Matthew's Arena was the original home of the Boston Bruins (1924-28) and the Boston Celtics (1946-55). But who cares, right?
9. We always have terrible people visit our campus.
Whether it be Amy Poehler or Snoop Dogg or, most recently, Tony-award winning Hamilton star Renee Elise Goldsberry, only the worst celebrities come to visit this school. I mean, with their small budget for student affairs, they can only afford to have Amy Schumer, Jason DeRulo, Kevin Spacey, Josh Peck, and more in just one year?
10. Our sports teams are barely known.
With our famed Matthews Arena, we only have a handful of sports teams, ranging from hockey to basketball to rowing and more. Our men's and women's hockey teams are competing for their 13th and 17th annual Beanpot title early this year. We have had several athletes attend the Olympics, countless go on to professional athletic careers, and tons of championships won throughout history. But who really cares about all that?
11. Because living in a city full of mostly college-kids is horrible.
I mean, who would want to live amongst their peers? There's over 75 colleges within the Greater Boston Area which provides students with plenty of networking opportunities and chances to connect with each other. Who would want to graduate college with various connections in their industry of choice?
---
---
Related Articles