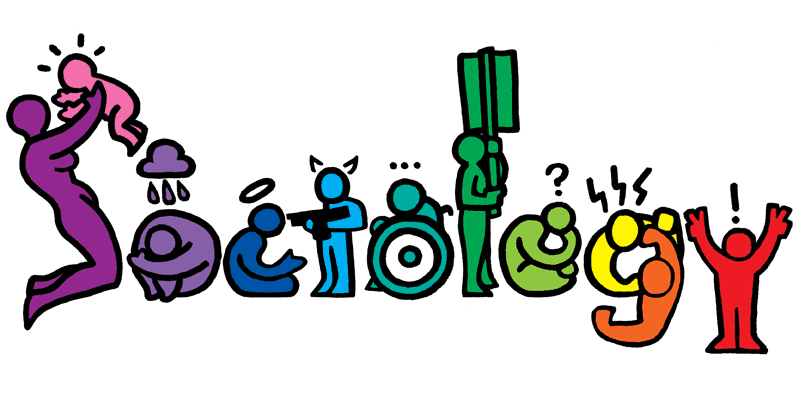 Taking Sociology at NAU has been very interesting. If you aren't used to taking classes where all answers are up for interpretation then you are in for a surprise. The most shocking part about taking this class, depending upon your professor, is that your midterm is an evaluation of the class and the materials that you are using.
Type of Instruction
This class is offered in three different styles: Online, In Person, or Blended Learning. These are pretty self-explanatory but for those of you that are unaware, blended learning courses are mix between online and in person instruction. However, there is a heavy emphasis on learning the material outside of class (Online) and having discussions about the material with the instructor (In Person).
If you prefer a certain style of learning, you can still take the course but be wary when enrolling. There is a certain column telling you the 'Instruction Mode' that is offered for each section of the course.
The textbook used during Fall 2017 is Focus on Social Problems by Stombler and Jungels. It is referred to as "The most comprehensive, current, student-oriented social problems reader available." This statement may have been true at one point but we'll just say that it is still a good read.
The beginning of the course focuses on 'Social Constructions of Social Problems' which happens to be the first chapter of the textbook. The rest of the course seems to jump around the book for a smooth transition from topic to topic. The course covers subjects such as Race and Ethnicity, Gender and Sexuality, Health and Wellness, The Family, The System of Education, and Environment and Food Systems. These topics are focused on contemporary American society.
The Professor
This cannot be said for all professors, but there was a midterm evaluation instead of the traditional examination. The evaluation turned out to be incredibly helpful. the professor wanted to learn from the current students what could be improved upon for the duration of the semester, as well as for future classes. For example, having less reading assignments to complete each week and, instead having a select few reading assignments to complete that captured the big picture while in class discussion can go into more detail which covers those fine tuned aspects that the previous abundance of materials covered. Students has also requested more feedback from the professor on work that was submitted. The professor does consider their class's opinion which made for a better learning experience.
Should You Take The Class
This is one of those courses where the syllabus happens to be more intimidating than the class itself. After being in the class for two weeks (possibly less), you'll know if it is for you. You'll know whether or not that you want to be in the class for the entire semester. You'll be able to tell how your experience in the class is going and where it's going from the very beginning, which gives you time to make the very best decision for you.
If you like a class where the discussions can make the biggest impact on your learning experience, then Sociology 210 is a course you should take. Any degree requires certain liberal arts classes, so if you still need your Social and Political Worlds requirement, you should consider taking this course. Go out and take any sociology class. It'll be worth it.
---
---
Related Articles