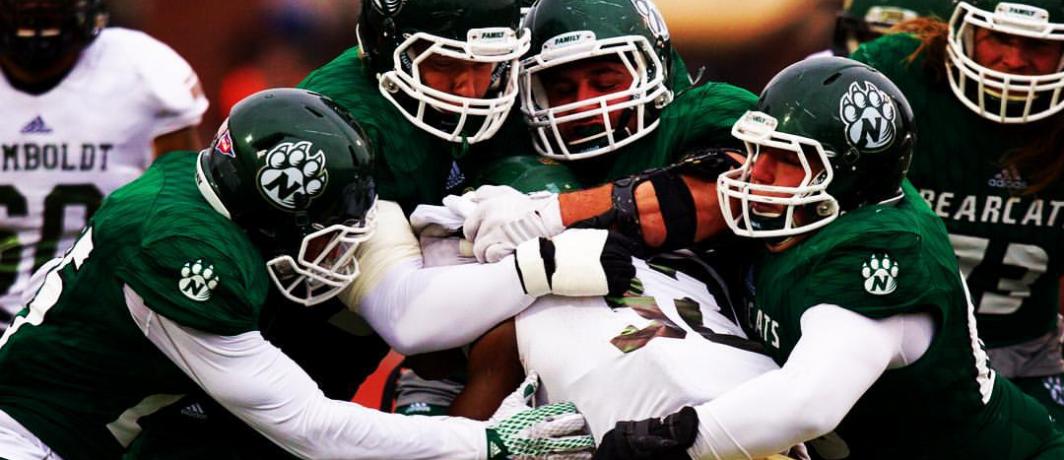 Moving away from home is a very different experience many students are unprepared for. Living on your own is difficult and it is okay to be worried. The best way to combat this fear is making sure that you choose your next home on campus based on your needs. Looking into bedroom size, location and community features can help you feel more at home every day. Let this article help you learn more about what residence halls and apartments the Northwest Missouri State University (also known as NWMissouri) has to offer you today.
1. Hudson Hall
Address:  625 University Dr, Maryville, MO 64468
Hudson Hall is one of the residence halls on campus for the freshman class at NWMissouri. It is connected to Perrin Residence Hall as well. Each room is pod-styled in layout with a bathroom and is shared amongst 10 students. They also have Freshman-Learning centers where students can go for extra academic help.
2. Perrin Hall
Address:  625 University Dr, Maryville, MO 64468
Perrin Hall is the other residence hall that connects to Hudson. Together the two home one-third of the freshman class. They have the same structure as Hudson with pod-style layouts. They also have sand volleyball courts and are relatively close to student parking.
3. Dieterich Hall
Address: N/A
Dieterich Hall is located near Owens Library and on the northwest corner of campus. They home around 800 freshman students every year. Each hall has its own kitchen, lounge area and recreation room .
4. Millikan Hall
Address: N/A
Millikan Hall is the last residence hall on campus dedicated to service primarily freshman students on campus. This residence hall also holds close to 800 freshman students. Each hall is considered a Bearcat Living Community which offers academic and social opportunities to students.
5. Forest Village Apartments
Address: N/A
Forest Village Apartments offer two or four person floor plans. Each apartment is fully furnished with a full kitchen. Pets are allowed with approval and there are free laundry facilities in each apartment.
6. Tower Suites East
Address: N/A
The Tower Suites are apartments on campus available to upperclassmen students only. They offer two or four person apartments. Each apartment has its own private bathroom, living space and bedroom..
7. Roberta Hall
Address: N/A
Roberta Hall is the upper-class sorority housing on campus. Alpha Delta Pi, Alpha Sigma Alpha, Phi Mu, Sigma Kappa and Sigma Sigma Sigma all find their homes hear. Each wing is dedicated to a specific sorority. Each wing also has its own all-purpose room to hold their own events.
8. Tower Suites West
Address: N/A
Tower Suites West is another residence hall on campus that offers housing to both underclassmen and upperclassmen. They are suite styled apartments with two or four person apartments. Each floor has its own kitchenette, laundry room and lounge.
9. South Complex
Address: N/A
The South Complex is located in the middle of campus. It offers four or five rooms in one pod-style apartment. Each apartment is grouped by gender and each floor has a kitchenette, laundry room, and lounge with wireless internet.
10. Franken Hall
Address: N/A
Franken Hall was newly renovated in 2018. It is available now for freshman and upper-class students. There are new paint, carpet, main floor, beds, wardrobes and dressers for example. Each floor now has two private bathrooms and lounge space as well.
Here is your Move-In Day Packing List at NWMissouri
1. Room Basics
– Bed Sheets
– Extra Blankets
– Pillows
-Lamp
2. Food and Snacks
– Individually packed snacks
– Frozen Foods
– Canned Foods
– Fresh Fruit
3. Tech & Entertainment
– Television
– Laptop
– Phone
– Chargers (Phone and Laptop)
4. School Supplies

– Pencils
– Pens
– Notebooks
– Binders
5. Cleaning Up & Organizing
– Lysol Wipes
– Lysol Spray
– Sponges
– Dish Soap
6. Campus Gear 
– School Sweatshirt
– School Land yard
– School Tee Shirt
– School Mug
7. Items you should ask before bringing
– Hair Straightener/Curler
– Water Heater
– Mini Fridge
– Candles
Don't let the fear of leaving home keep you from having a wonderful experience at college. Make sure that you are confident in your choice of your new home and make the best out of a new  situation.  Let this article help you learn more about what the school has to offer.
Packing for college? Read on here on how to start packing and shop judiciously: Shopping & Packing List for College Dorm here.
You can also download the list below:

---
---
Related Articles