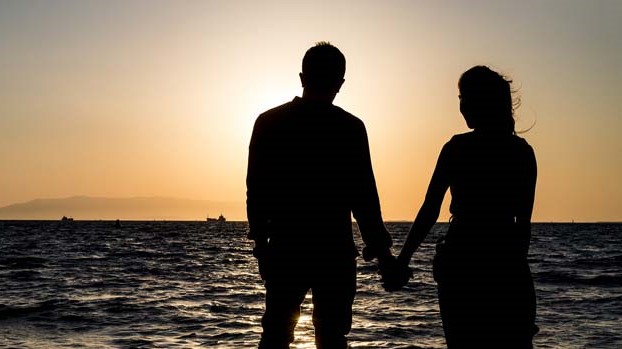 College is a time to explore yourself. You meet new people and discover new things about yourself. For some, this means travelling hours away from where you grew up and, sometimes, your partner. Long-distance relationships hard if you both aren't fully committed to making it work. That being said, long-distance relationships are a lot of work, but they often are the most satisfying. Here are some tips on making the best of a long-distance relationship:
Trust
All relationships are built on trust; but it is even more important in a long-distance relationship. If you do not trust your partner completely, then you are constantly left in a state of worry. Questions like "What are they doing now? Did they go to that party? Did someone flirt with them? Did they flirt with someone?" can run through your head of the day, stressing you out and distracting you. Talk with your partner and establish clear boundaries of what is and isn't okay to do. Trust however, is a two-way street. If you go out to parties and get drunk every weekend with a new guy, how can you criticize your partner for doing the same?

Communication
In the age of social media and cellphones, long-distance relationships have become easier and easier to keep up with. Even so, communication between partners is still something that is important in a healthy, stable relationship. When you go from seeing someone often and spending large amounts of time with them to rarely seeing them it can be a hard transition. Try to set aside a day each week for a phone call or video chat. Texting is convenient and quick, but having a "face-to-face" conversation is so much more meaningful when you do not have the option to go on a date. Social media, an ever-present part of our lives, can show you all the things that your partner is doing. Instead of watching their Snapchat story and feeling like you're missing out on an opportunity, you should feel a sense of happiness that your partner is enjoying their college experience. There is nothing wrong with wishing you were with your partner, but don't let it consume your time.
Positivity
Although there is nothing wrong with missing your significant other, you shouldn't let it control your life. Keep a sense of positivity both in your relationship and with those that you do get to see on a daily basis. Not only will it ease the discomfort of not seeing your significant other, but it will help you make connections with the world around you.
College is an amazing experience that not many people get to experience. Take full advantage of the world around you. There is nothing wrong with wanting your relationship to work, but it is something that takes effort and commitment. Distance is an obstacle you can overcome with time, and the payoff is a great one. With communication, trust, and positivity, 100 miles can feel like right down the road.
---
---
Related Articles